The situation can feel perplexing and bursty when faced with water damage in your Jackson County, OR home. One common dilemma is hiring separate companies for water damage cleanup and repair or opting for a single, comprehensive solution. Swept Away Restoration, your trusted experts in flooded house cleanup, water damage repair, and water damage services is here to shed light on why the latter option is often the wisest choice.
1. Seamless Communication:
Hiring one company for both cleanup and repair ensures seamless communication throughout the process. This eliminates potential miscommunication or delays when dealing with multiple contractors.
2. Faster Response Time:
Water damage requires swift action. With one company handling cleanup and repair, you can expect a faster response time, reducing the risk of further damage.
3. Comprehensive Assessment:
A company experienced in both cleanup and repair can comprehensively assess the damage. They understand the full scope of the issue, allowing for more accurate restoration planning.
4. Efficient Workflow:
Coordinating cleanup and repair efforts under one roof leads to a more efficient workflow. This can result in cost savings and a shorter overall restoration timeline.
5. Accountability:
When a single company is responsible for the entire process, they are accountable for the quality of work from start to finish. This accountability ensures a higher level of quality control.
6. Better Planning:
Comprehensive planning is essential for successful water damage restoration. A single company can develop a well-rounded plan that addresses cleanup, repair, and any preventive measures necessary.
7. Consistent Quality:
With a single company handling both phases, you can expect consistent quality of work throughout the project. This consistency ensures the property is fully restored to its pre-damage condition.
8. Cost-Effective Solutions:
One company can offer cost-effective solutions by optimizing the use of resources and personnel. This can lead to potential cost savings for you.
9. Simplified Documentation:
Dealing with insurance claims is often easier when there is a single point of contact for the entire restoration process. It simplifies the documentation and claim process.
10. Peace of Mind:
Knowing that one reputable company oversees the restoration process can provide peace of mind during a challenging time.
Why Swept Away Restoration is Your Trusted Partner
Swept Away Restoration is your trusted partner for water damage cleanup and repair in Jackson County, OR. Here's why you can rely on us:
Immediate Response: We offer 24/7 emergency services to respond rapidly to your water damage situation.
Certified Professionals: Our team is certified by the Institute of Inspection, Cleaning and Restoration Certification (IICRC) and highly trained in water damage repair.
Advanced Equipment: We use state-of-the-art equipment for efficient water extraction, drying, and moisture detection.
Mold Prevention: We focus on repairing and preventing mold growth, ensuring a safe environment.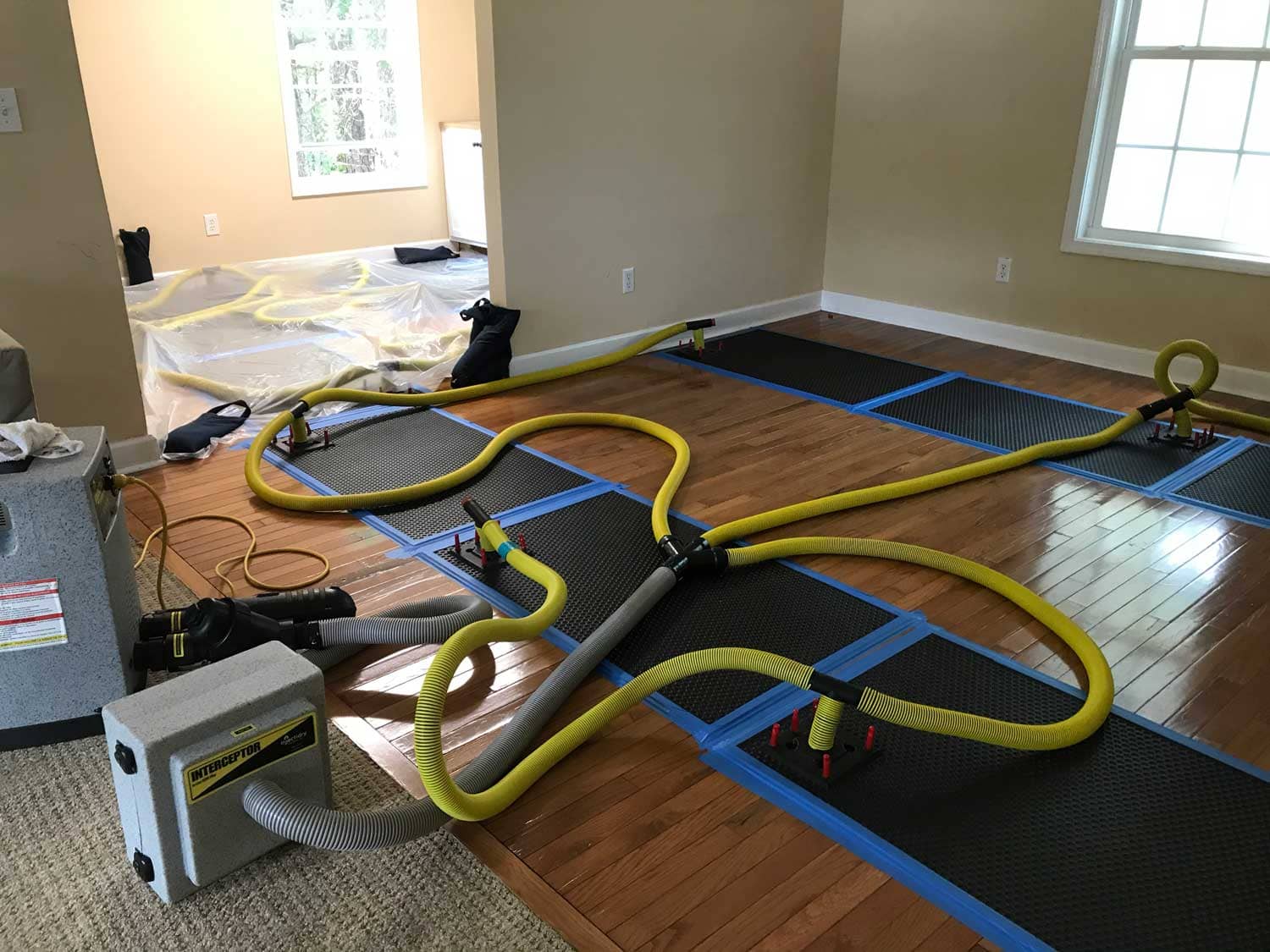 Contact Swept Away Restoration Today
In conclusion, hiring one company for water damage cleanup and repair in Jackson County, OR, offers numerous advantages, including streamlined communication, faster response times, and cost-effective solutions.
Swept Away Restoration is here to assist you in navigating the burstiness and perplexity of water damage restoration, ensuring a seamless and efficient process. Your satisfaction and peace of mind are our top priorities. For expert mold removal and flooded home restoration services, call Swept Away Restoration. Alternatively, you can complete the brief form below, and a staff member will contact you. You can also look for customer reviews on Google.

Fill in for a fast response