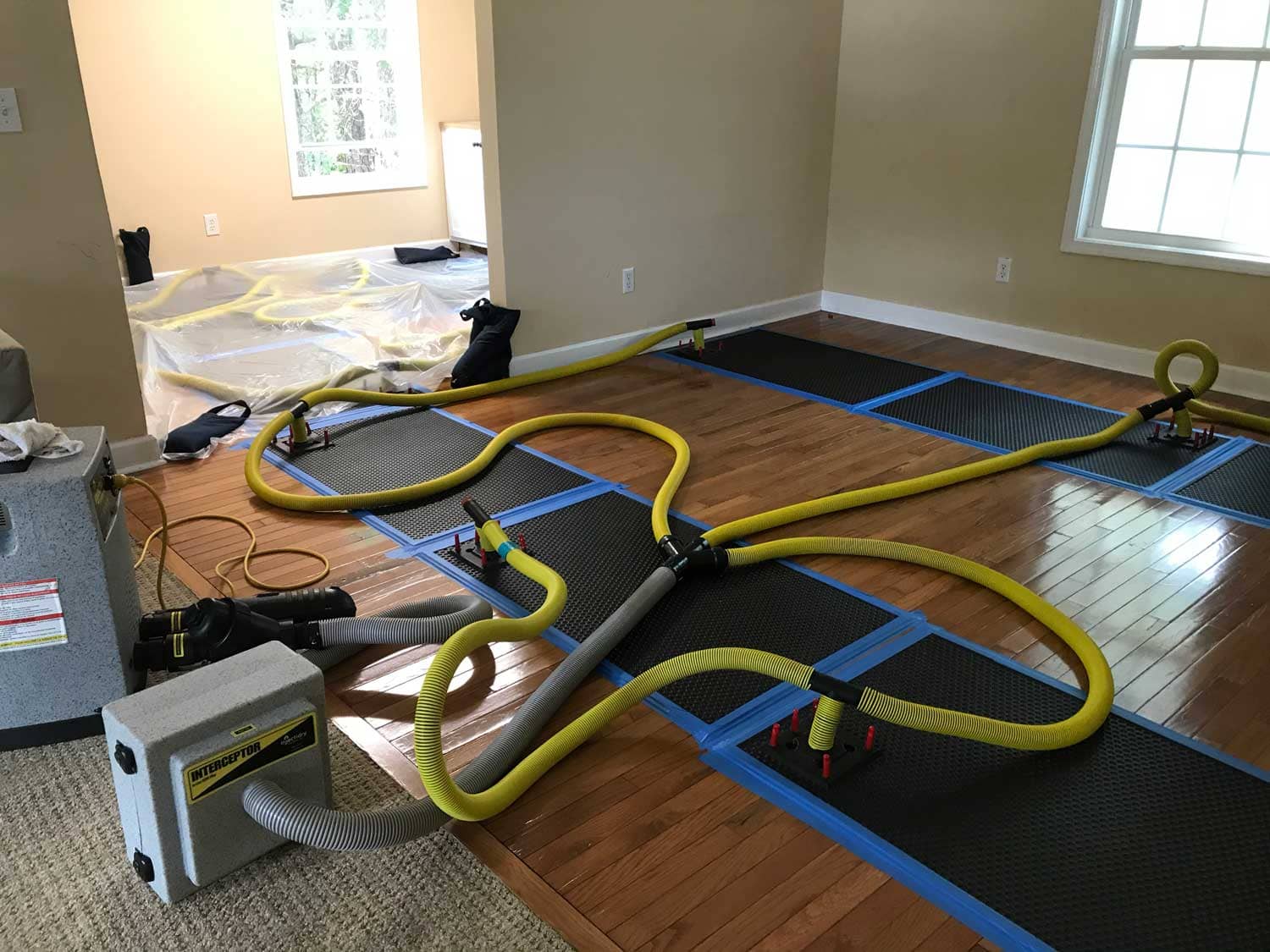 If water damage has occurred in your house, you should not hesitate to call a 24-hour emergency water repair service. The sooner the company cleans up the water damage on your property, the fewer issues you'll have to deal with in the future.
The first 24 hours after discovering a water leak are the most important. The experts advise that the first hour after discovering water damage is essential because the damage is modest, and the timber components of the property are still in good condition. When that time came, however, the timber parts of the building began to rot.
Water damage restoration specialists in Medford are essential after a flood.
Medford Water Damage Professionals Needed
A large house like this can make cleanup after a flood a challenge. You may also not have access to everything you need to clean and dry your apparatus correctly. In addition, some properties with basements are more at risk from flooding because pumps are often utilized for draining the water.
Once professionals have access to the proper drying equipment, drying can be completed. In addition, proper drying procedures can prevent mold and other pathogens from damaging you and your house. If your health and your family are your primary concern, it is best to have a professional restore your home.
When you need a 5-star service? Then, you've come to the right place. In most cases, we can come running in less than an hour to offer flooded house damage restoration & carpet cleaning in Jacksonville, Medford, Jackson County, and Ashland.
Why You Need Industrial Drying Equipment
To dry out a home thoroughly, the equipment must run nonstop. Keep your doors and windows shut until the Medford flood restoration experts check out the damage. Some DIY tasks might be dangerous to your property, so it's best to hire a pro to perform the whole thing.
Follow these steps for repairing water damage in your Medford home. Companies like Swept Away Restoration Medford leave drying equipment in your home to ensure thorough dehumidification.
The staff will spend two days taking humidity and moisture readings in the house. After that, modifications will be made to ensure healthy indoor air quality. For instance, because floodwater is unsanitary and may transmit disease, the area is typically disinfected by employing drying machinery.
If the company repairing your home's water damage uses authentic, high-quality equipment, the repair process can be completed safely and quickly overnight. Then, after a flood, there is no need to worry because drying machinery works around the clock to get everything dry again.
Home Water Damage Cleanup Drying Process.
If you want to minimize damages after the floodwaters have receded, it's best to get in touch with professionals who specialize in home water damage cleanup. Once again, timing is of the essence due to the rapid development of mold and germs.
The tools needed to repair and disinfect your home will be determined by the extent of the damage. If your flood damage repair service does not offer these services, you may need to hire outside help.

Get Help With Medford Flood Damage Repair Experts
Water damage is typical across the country, meaning that repair and restoration services are needed everywhere. When the rainy season approaches and flood warnings are issued, it is best to have a home water damage restoration business on standby.
If you need emergency help and want carpets and your home back to its former glory, contact Swept Away for a free estimate.
Alternatively, you can fill in the compact form below for a staff member to be in touch. In addition, you can check our customer reviews on Google.

Fill in for a fast response