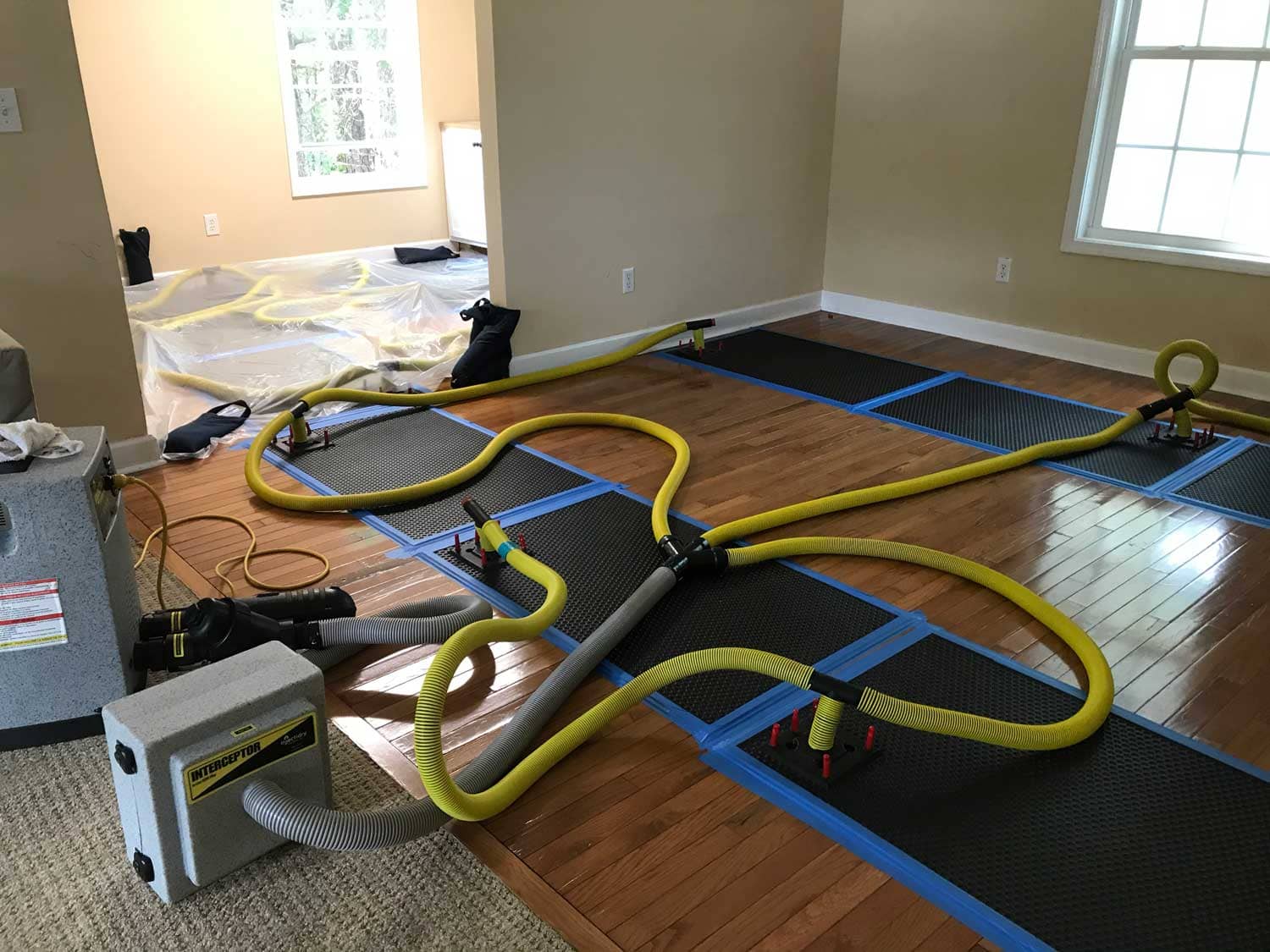 It can be challenging to detect moisture that has dried. Water damage or leaks that aren't immediately apparent can be a real problem. For example, there may be signs of a minor flood under the carpet or behind the baseboards, but only if you look closely.
Your home and belongings should be inspected by a professional with experience in determining the extent of water damage.
Consult with a reliable water damage repair company, such as Swept Away Restoration, to help you assess the situation and plan how to fix your flooded home.
The Best Way to Locate the Damaged Sections
How extensive the damage to your property is can be roughly estimated by:
Water damage can be identified by high water marks on walls or pooled circles on the ceiling. Water-damaged drywall needs to be replaced immediately.
Drywall should never have any moisture in it and always feel dry. Walls and ceilings that feel damp to the touch need to be fixed or replaced.
You can pry up or take off a manageable chunk of the material and look for signs of recent or historical damage.
Get in touch with a technician from Swept Away Restoration if you find signs of water or mold damage in your home. Risking injury or making a bad situation even worse is a significant issue.
Is It Necessary To Replace Drywall If It Gets Wet?
Whether wet drywall needs to be replaced depends on the amount and type of water intrusion. A restoration specialist will evaluate the damage and decide whether the drywall can be dried and restored to its original state or needs to be removed.
Locate the cause of the damage: It may be challenging to pinpoint the cause of the damage (like storm flooding), or it may be more elusive.
Turn off the water at the main valve if the leak comes from a fixture or appliance in your house. Then, you can either learn where your mains water tap is or use Swept Away Restoration's expertise to locate the leak.
When you need a 5-star service? Then, you've come to the right place. In most cases, we can come running in less than an hour to offer flooded house damage restoration & carpet cleaning in Jacksonville, Ashland, Jackson County, and Medford.

Restoration of a Flooded House Using Swept-Away Restoration
Fast drying may cause the area and particular materials to become dry. But at this point, the drywall replacement must be done correctly.
You can count on Swept Away Restoration to provide expert water removal, proper drying, and comprehensive restoration services if you ever experience water damage.
Hiring the local experts at Swept Away Restoration can help you save time and ensure your and your family's safety when it comes to mold.
If you need emergency help for restoration and how to process your insurance claim, then you need experts. Contact Swept Away for a free estimate or speak to staff directly if you have an emergency.
Alternatively, you can fill in the compact form below for a staff member to be in touch. In addition, you can check our customer reviews on Google.

Fill In For A Quick Response