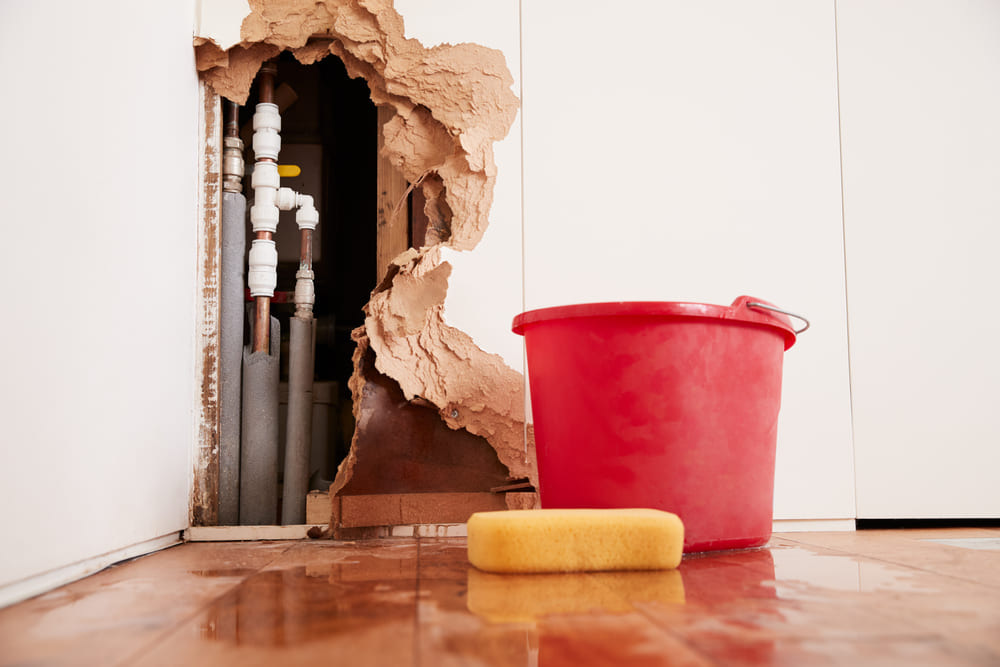 Home and business owners do not schedule seasonal maintenance with a water damage restoration company. It's not a service you'll need frequently, but it'll be a lifesaver when you do.
You often contact flood damage restoration professionals because you are dealing with an emergency water damage issue.
"What is water damage restoration?" you might question. We understand your concerns at Swept Away Restoration.
This guide to water damage restoration explains what you'll get and why you'll need to hire an Ashland flooded house repair company.
Where Does The Term "Water Restoration" Mean?
Water damage restoration is a procedure for dealing with the aftermath of a water emergency.
It takes care of the initial mitigation and remediation. The steps of water extraction, structural drying, cleanup, and sanitization are all crucial, and the final repairs and restoration bring your home back to its pre-loss state.
All forms of water emergencies can benefit from water restoration.
Restoration professionals will repair and clean the floors, walls, and cabinets if your kitchen is flooded because of a burst pipe under the sink.
When a storm floods the basement, they undertake special procedures to deal with the dangers of contaminated floodwaters.
When Should I Hire A Water Damage Restoration Professional?
Many people know how to repair a leaking pipe and clean it up afterward. But most homes lack the essential equipment to pump water out of a flooded basement.
These are just a few instances in which a professional water damage restoration service should always be called.
In any property location, there is over 1 inch of standing water.

Electrical wiring may have been harmed because of water damage.

Floodwater damage caused by Category 3 black water

Water damage that has been present for longer than 24 hours

Ceilings that are buckling, drywall that is decaying, and warped flooring

Personal items or business equipment that have been flooded
Don't risk it if you have any worries about DIY water damage cleanup. Swept Away Restoration, for example, is a water damage restoration company.
What a Water Damage Restoration Company in Ashland Will Do
A water damage restoration company handles a project with highly specialized equipment and industry-certified technicians.
The crews follow a pre-determined water damage restoration checklist, but they also tailor an action plan to the job's specifics. Swept Away Restoration, for example, creates scalable restoration solutions.
We consider the magnitude of the water damage and have contingency plans.
Our goal is to return your home or business to its pre-loss condition and give you back your peace of mind.
1# Area Inspection: All impacted areas are inspected by IICRC-certified water damage technicians.
2# Water Damage Mitigation: Team teams remove standing water using truck-mounted water extraction equipment.
3# Water Damage Remediation: Special suction equipment removes any remaining water. Technicians set up heavy-duty drying equipment and rip away non-salvageable materials.
4# Water Damage Restoration: Water-damaged walls, floors, and ceilings are replaced in the last step.
Mold removal and remediation are frequently included, as well as cleaning salvageable belongings and content.

Do You Need An Ashland Water Damage Restoration Service?
It's difficult to recover from a water damage disaster. You want industry professionals on the job as soon as possible, whether at home or in business.
Water damage restoration equipment of the highest quality is required for speedy project completion. In addition, it increases productivity while also ensuring workplace safety.
If you need emergency help for restoration and how to process your insurance claim, then you need experts. Contact Swept Away for a free estimate or speak to staff directly if you have an emergency.
Alternatively, you can fill in the compact form below for a staff member to be in touch. In addition, you can check our customer reviews on Google.
When you need a 5-star service? Then, you've come to the right place. In most cases, we can come running in less than an hour to offer flooded house damage restoration & carpet cleaning in Jacksonville, Medford, Jackson County, and Ashland.

Fill in for a fast response