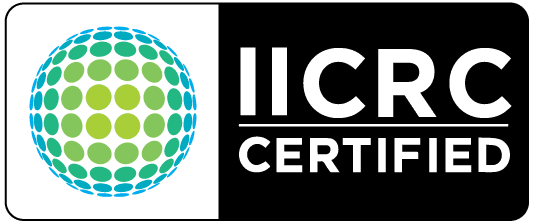 Standard homeowner's insurance policies cover most water-related disasters. But, when disaster strikes, will you know what to do?
Water damage to a home can be extensive if the problem is not fixed quickly. For example, burst pipes, heavy rain, or other water damage can cost thousands of dollars in less than an hour.
Swept Away Restoration suggests you look at your home insurance policy every year to see what services are covered in the event of water damage cleanup.
Because no two home's insurance plans are the same, it's essential to understand exactly what coverage you'll have before a problem arises. In addition, you need to be sure you can pay for things like Jacksonville home water damage cleanup and repair if you ever find yourself in that position.
What Home Water Damage Cleanup Will My Insurance Cover?
In most cases, water damage, whether from the outside or the inside, is covered by homeowner's insurance. For example, cleaning up water at home after a malfunction in the steam, heating, air conditioning, or fire suppression system.
Examples of this include destruction brought on by floods, snowstorms, and vandalism. Insurance typically covers water damage to a home from the outside, such as rain, water, fire sprinklers, or vandalism.
Water damage to your home's structure can be covered by insurance if it was caused by things like burst pipes, overflowing toilets, or sinkholes, but insurance will not pay for damage caused by slow leaks that the homeowner must fix themselves. Once more, Swept Away Restoration has established relationships with major insurance providers and can submit your insurance claim work for you.
When you need a 5-star service? Then, you've come to the right place. We offer water damage restoration & carpet cleaning in Jacksonville, Medford, Jackson County, and Ashland.
What Is In Flood Insurance?
Having flood insurance is separate from standard homeowner's coverage. The costs associated with drying out a home after it has been flooded because of heavy rain, melting snow, a sudden influx of water, or rising rivers or lakes are covered by flood insurance, a separate policy the homeowner must get.
Although the most typical sources of severe water damage to a home may appear to be covered by homeowners insurance, they typically are not.
As opposed to relying on insurance to cover the expense, pay out of pocket if water damage to your home occurs because of a problem that has not been addressed.
If you want your home insured against floods, sewer backups, and groundwater flooding, besides the standard perils, you'll need to get a separate policy.
If these conditions occur, they are too much to try and clean oneself. You should hire water damage restoration experts in Jacksonville right away to repair your home.

Find a Speedy Response To Jacksonville Home Water Damage Cleanup
We can help with water damage to your home if you contact us immediately. In addition, we can save you time and effort by acting as your liaison with multiple insurance providers with whom we have direct contacts.
Our services have aided thousands of homeowners in making full or partial repairs to their homes after suffering damage of varying severity.
If you need emergency help or need your home back to a livable condition, you can contact Swept Away for a free estimate.
Alternatively, you can fill in the compact form below for a staff member to be in touch.
In addition, you can check our customer reviews on Google.

Fill in for a fast response