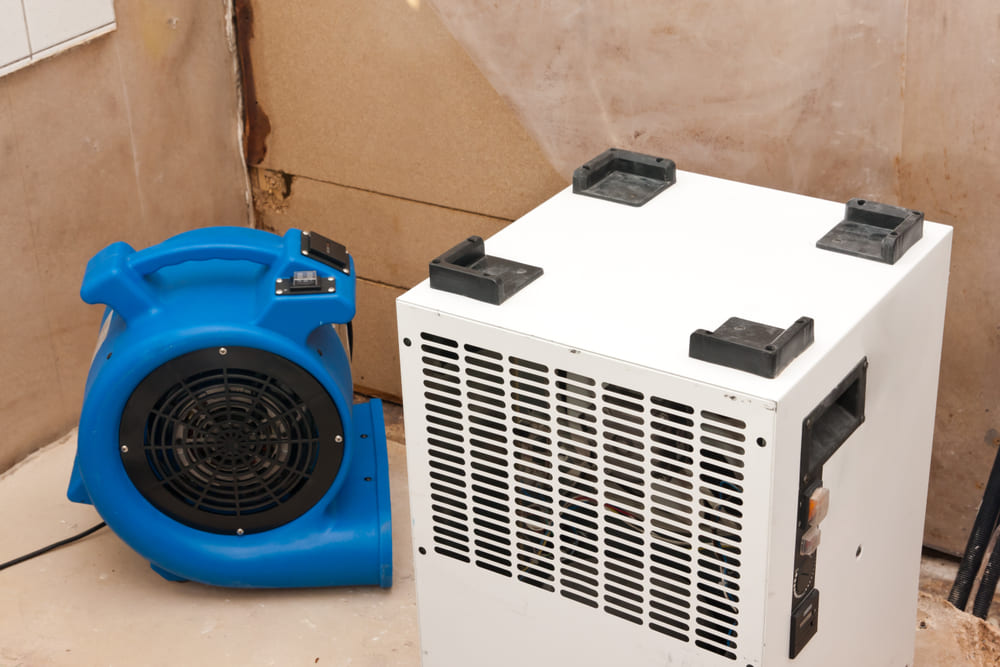 Ashland water damage can dishearten to see in your home or business. The entire room is drenched, including the walls, ceiling, and furniture.
Since you don't have the resources to fix it or figure out how to get water out of it, you're out of luck. This is the time to call the pros to fix your house.
Swept Away Restoration is available 24/7/365, even on holidays, to assist with any water damage emergencies that may arise. Call us immediately if you need help to fix water damage in Ashland, Oregon. Swept Away Restoration is the best company for water damage in Ashland.
Types of Water Damage Ashland
Are you aware that not all water damage is the same? Several kinds of water damage can strike your Ashland home or business. Thankfully, Swept Away Restoration has dealt with every type of water damage imaginable in Ashland. This article provides a quick overview of the various forms of water damage:
Clean Water
A leaky pipe, broken appliance, or roof can all lead to the contamination of otherwise potable water. However, because of the lack of pathogenic microorganisms in the water, repairs from this source of water damage in Ashland are relatively simple.
Gray Water
The source or neglect causes some contamination to seep into gray water. After some time without treatment, "gray" water replaces the once-pristine supply of potable water. Gray water, which spills from appliances like toilets and washing machines, requires the attention of a specialized water damage restoration service in Ashland.
Black Water
"Black" water is the most dangerous type of water damage. Such contamination can include bacteria, chemicals, pesticides, and microbes, frequently resulting from natural disasters or sewage damage. Swept Away Restoration uses only high-quality, industry-standard equipment and takes all necessary safety measures to ensure the well-being of your family and home during the restoration process.
Water Damage Ashland Cleanup Process - What To Expect
If you've never dealt with water damage before, it's challenging to know what to do to get things back to normal. The first step is realizing how urgently you need to take action. Being quick to react will help you contain the situation and prevent further harm.
The longer water may sit on wood, drywall, ceilings, or furniture, the worse the damage will be—the time and money required to clean up after water damage if left untreated.
Get in touch with a water restoration company, such as Swept Away Restoration, immediately to begin the water extraction process and set up dehumidifiers to dry your home. Getting back into your house or workplace takes more time the longer you wait.
Steps for effective water damage repair:
Inspection and Risk Analysis of an Emergency-Response Work Site

Flood Cleanup, Drying, and Daily Progress Checks on Repairs and Reconstruction

Why Work With Swept Away Restoration?
If a disaster ever strikes your Ashland home or business, you can always call ServiceMaster. Then, when you need us, we'll be there in minutes to handle any restoration work.
Swept Away Restoration's team of experts is highly trained and certified by the Institute of Inspection, Cleaning, and Restoration Certification (IICRC) to handle any water damage restoration project.
As a company, we have a long history of assisting those in Ashland, Ohio, who have suffered from floods. Because of our extensive background, we can provide timely and precise estimates.
Contact Swept Away for a free estimate or speak to staff directly if you have an emergency.
Alternatively, you can fill in the compact form below for a staff member to be in touch. In addition, you can check our customer reviews on Google.

Fill In For A Quick Response