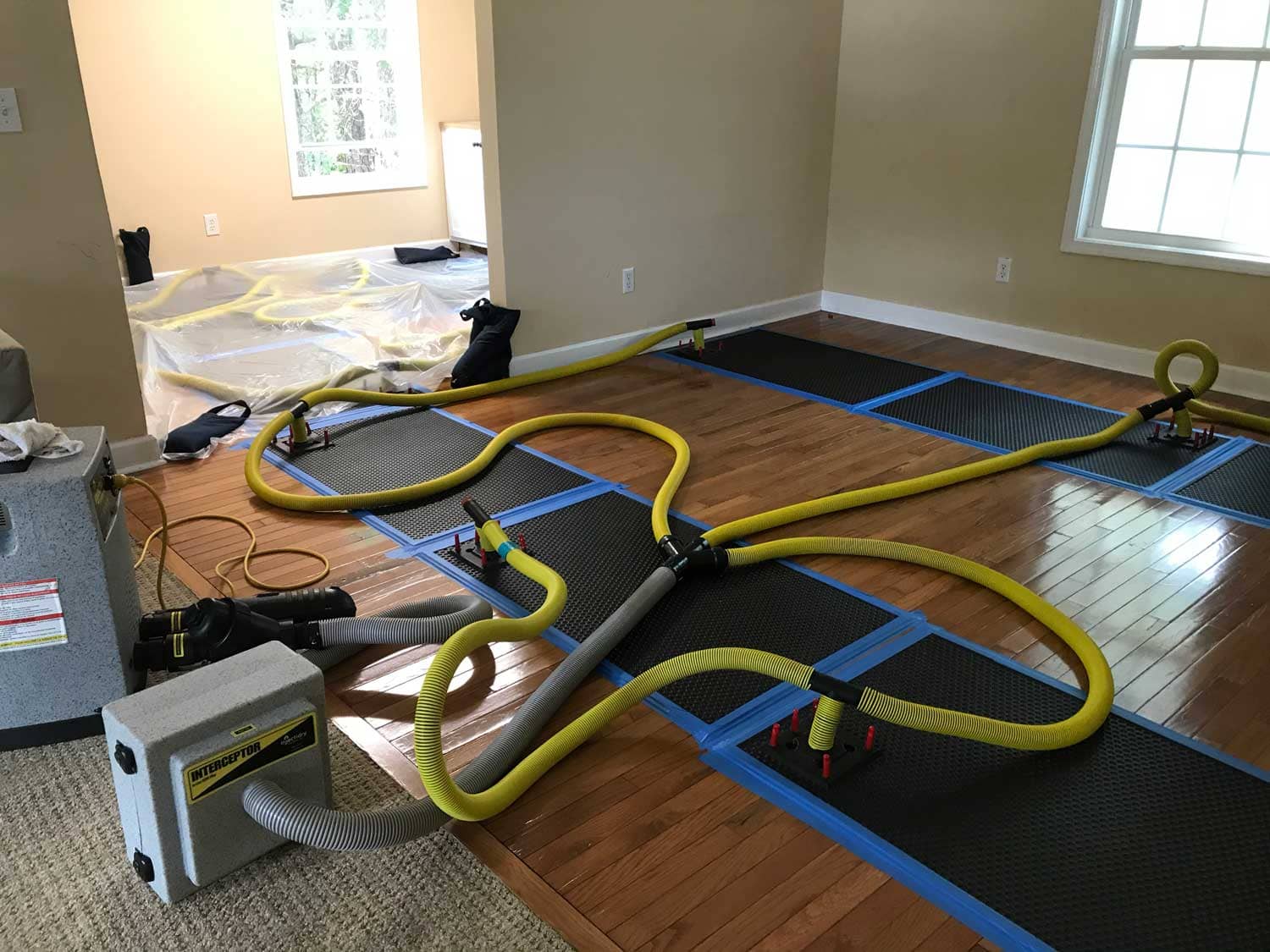 Time is of the essence regarding water damage in your home or business. The longer you wait to address the problem, the more extensive and costly the damage can become.
Swept Away Restoration is a trusted name in Jackson County, OR regarding water restoration services. Our experts have years of experience and training in dealing with many water damage scenarios, from burst pipes and floods to sewage backups and mold remediation.
Attempting a DIY cleanup can be dangerous and lead to further damage as you may miss hidden pockets of moisture or overlook structural issues that require repair. With Swept Away Restoration, you can trust that we'll thoroughly assess the situation, remove excess water, dry out affected areas, and restore your property to its pre-loss condition.
Expertise and Equipment
Swept Away Restoration has years of experience dealing with various water damage problems, from minor leaks to significant floods.
Our advanced equipment includes moisture sensors, dehumidifiers, air movers, and drying mats to restore your property.
Besides having top-notch equipment, our team also possesses knowledge in all aspects of Jackson County, OR water damage restoration.
We have seen everything from identifying the source of a leak to prevent mold growth and ensuring proper ventilation during the drying process. With Swept Away's combination of expertise and equipment, your home will be restored quickly and efficiently after any water-related disaster.
Safety and Health Concerns
At Swept Away Restoration, safety and health are paramount for our clients and staff members. That is why we take blackwater and grey water seriously. Blackwater refers to wastewater from toilets that contain human waste, while grey water refers to wastewater from sources like sinks, showers, and laundry machines.
We ensure all blackwater and grey water are correctly disposed of according to local regulations. Our team also takes steps to prevent potential health hazards by regularly cleaning and disinfecting areas where these types of wastewaters might exist. We provide our staff with appropriate personal protective equipment (PPE) when handling or being exposed to these types of waste.
Taking these precautions seriously can help mitigate the risk of harmful bacteria or viruses spreading in Jackson County, OR flooded home cleanup scenarios.
Contact Swept Away Restoration for Safe and Effective Water Restoration Services
When you contact us for our services, we respond promptly and arrive on-site fully equipped with the tools and equipment.
We begin by assessing the extent of the damage and developing a comprehensive restoration plan. Our team works efficiently to minimize further damage while ensuring your home or business returns to normal as soon as possible.
At Swept Away Restoration Jackson County, OR, we pride ourselves on providing exceptional customer service throughout the entire process.
We work closely with our clients to ensure they are fully informed about every step in the restoration process. Contact us today if you need safe and effective water restoration services- let us help you get your life back on track!
In addition, you can check customer reviews on Google.

Fill in for a Direct Response