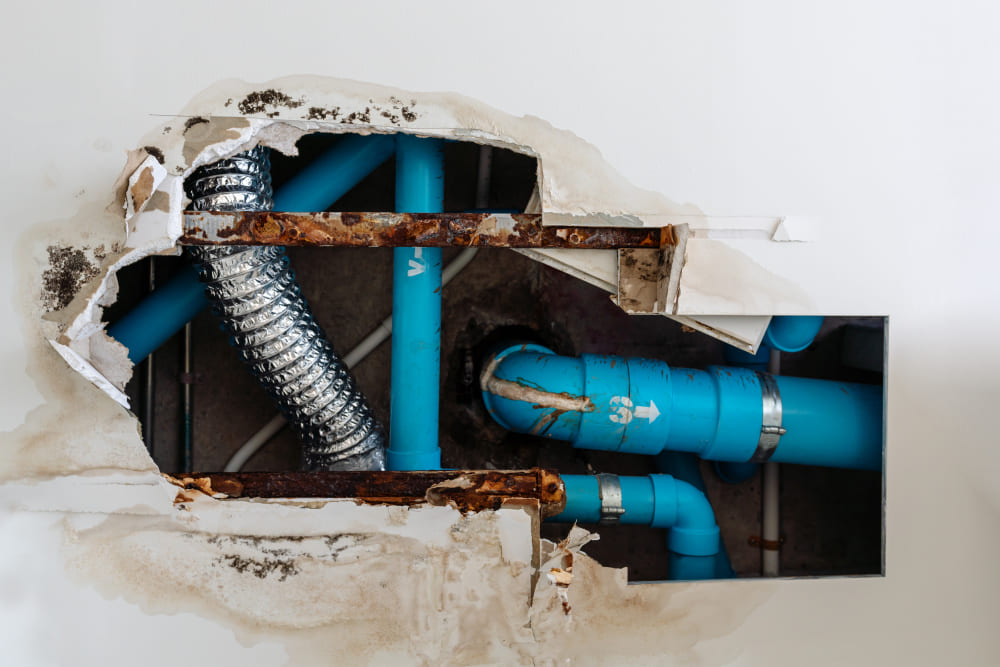 Water damage can be a significant problem for property owners, mainly when it occurs unexpectedly. Floods, burst pipes, and water leaks can damage your home or office extensively.
When this happens, emergency water restoration services are required to mitigate the situation immediately. If you live in Jackson County, Mississippi, you don't have to worry about finding reliable water restoration services as there are professionals available 24/7. Swept Away Restoration.
Our experts understand that time is critical when dealing with water damage and will arrive at your location promptly with the equipment and expertise.
The Need for Emergency Water Damage Restoration Services
Water damage can happen with little to no warning, and it can cause significant harm to your property.
If left untreated for too long, water damage can lead to mold growth and structural damage that require extensive repairs. This is where emergency water damage restoration services come in handy.
The need for emergency water damage restoration services cannot be overstated. Our professionals have the expertise and equipment needed to assess the extent of the damages quickly and efficiently. We will also develop an action plan addressing all aspects of restoring your property to its pre-damaged state as soon as possible.
Why Choose Swept Away Restoration for Emergency Water Damage Restoration
Swept Away Restoration is a leading emergency water damage restoration company offering unparalleled services to needy clients.
With years of experience, the team at Swept Away has developed an excellent reputation for providing high-quality and reliable services that exceed expectations. Their experts are well-trained and equipped with the latest equipment and techniques to handle any water damage emergency.
You should choose Swept Away Restoration for emergency water damage restoration needs because of our quick response time.
We understand that time is of the essence regarding water damage, so we offer 24/7 emergency services to ensure that we can promptly respond to your needs. Once you contact us, our team will arrive at your property within minutes, ready to assess the situation and begin the restoration process immediately.

Call Swept Away Restoration for 24/7 Emergency Water Damage Restoration Services!
Swept Away Restoration provides 24/7 emergency water damage restoration services. Our professionals understand the urgency of addressing water damage issues as soon as possible, which is why we offer quick and efficient solutions to minimize the extent of the damage.
Customers can trust that we will handle their property with care from start to finish.
When faced with a water damage emergency, acting fast and calling in the experts is crucial. Swept Away Restoration has years of experience dealing with many water damage situations, from burst pipes to flooded basements.
Contact Swept Away Restoration today for professional water damage services and get your home back to pre-loss condition as soon as possible. Or fill out the compact form below, and one of our staff members will contact you. In addition, you can check customer reviews on Google.

Fill in for a Direct Response