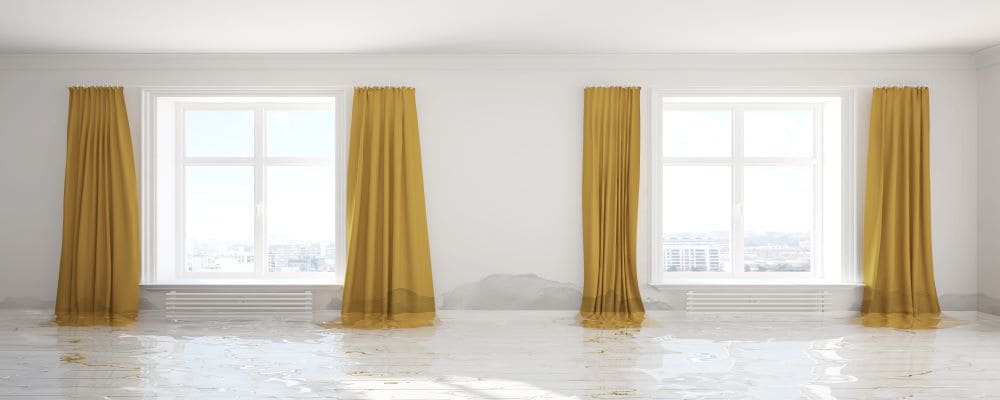 We can assist you in regaining control of your water damage problem if calamity strikes and you are unsure of your next steps.
Swept Away Restoration customizes our solutions to match you, your home or building, and your current needs. While the specifics of our process for each instance may vary, our overall strategy remains consistent. Most reputable Jacksonville flooded house repair professionals would take the following steps.
"The Crucial Call" is number one.
When you find your home or building has water damage, the first step is to contact our Jacksonville flooded house repair experts. Swept Away Restoration is available to help at any time of day or night, 24/7.
Inspection and Damage Assessment
Our Jacksonville flooded house repair crew will arrive as soon as possible to inspect the damage that has already occurred. To make sure our water removal and repair process includes everything, we take a complete inventory of everything water damaged.
Removing Water With Swept Away Restoration
The most crucial step is to ensure that all of the water is evacuated as soon as possible. This will prevent any future mold or rot damage from occurring. Experts in flooded house repair in Jacksonville employ the fastest water pumps to remove flood water and begin the repair process.
Drying and Dehumidification Process
The right equipment and gear are essential for the drying out process for your home. Our Jacksonville flooded house repair humidifiers can ensure that all moisture is evacuated from your home, preventing mold or mildew growth. With our high-quality equipment, this can be done quickly and efficiently.
Cleaning Is The Start of Flood Damage Repair
After everything has dried completely, we'll need to clean up any filth or dust that has found its way into your home. Our flooded house restoration team in Jacksonville will painstakingly clear up your area to ensure it is ready to be repaired and restored.

Experts in Flooded House Repair in Jacksonville Can Help
Swept Away Restoration crews works tirelessly to restore your home to its former beauty! This includes carpet, floor, and drywall replacement or repair. We also work closely with your insurance company and damage claim to ensure a stress-free process for you and your family.
If you need emergency help or need your home back to a livable condition, you can contact Swept Away for a free estimate.
Alternatively, you can fill in the compact form below for a staff member to be in touch.
When you need a 5-star service? Then, you've come to the right place. We offer water damage restoration & carpet cleaning in Medford, Jacksonville, Jackson County, and Ashland.
In addition, you can check our customer reviews on Google.

Fill in for a fast response