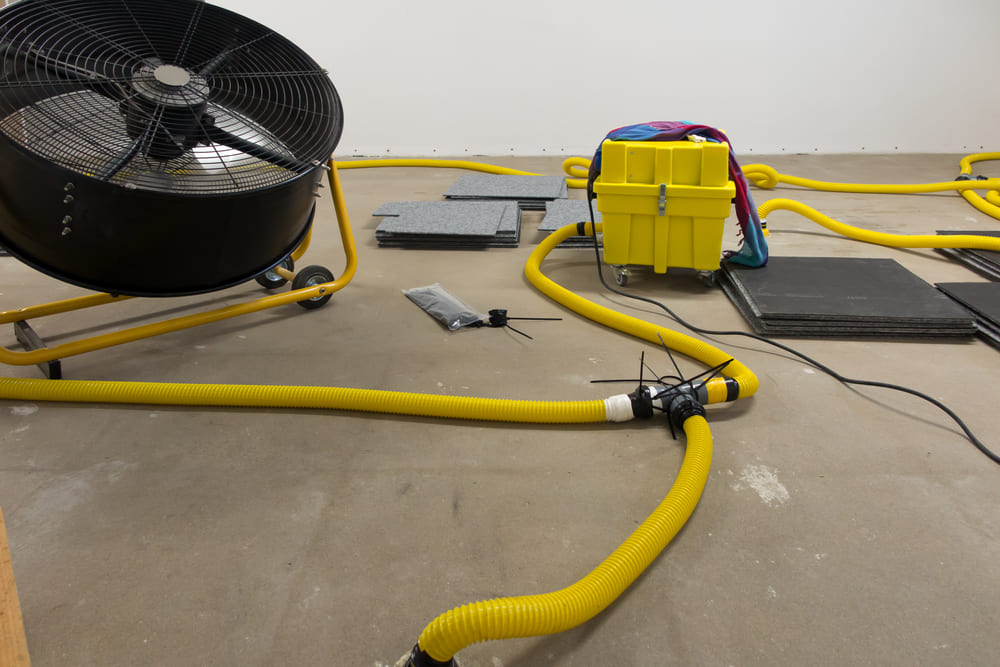 For missed productivity, low staff morale, and more, water damage may have an incredible impact on you and your organization. In addition, your landlord may face issues because of water damage to your commercial property.
It's critical to understand the impact of water damage and how it might affect your organization to reduce these issues. Here are some scenarios that may arise because of business water damage and why you need Medford water damage repair.
Employee Productivity Suffers From Floods
Potential issues with your sustainability and capacity to continue operating, as well as your landlord's legal liability.
Damage to the structure of your building could cause severe structural or electrical problems.
Mold, mildew, and other toxins can harm your health and cause other issues.
Roof leaks cause commercial water damage.
A leaking roof is the most common source of water damage in commercial buildings. Roofs that aren't well-maintained create most water damage problems in commercial buildings.
If the leak remains unnoticed, the water can cause significant damage to the ceiling or other parts of the building. Even a minor roof leak has the potential to be disastrous. Mold sets in, and you need Medford water damage repair to get your business clean and healthy.
Minor leaks lead to significant water damage.
Even the tiniest leak can cause significant damage. A minor drop may appear innocuous initially, but it can cause significant water damage. Having water detection equipment in your building is critical because of water damage. You'll be able to spot any possible water issues before they become a severe problem this way. Swept Away Restoration is an expert at finding and fixing leaks that cause damage to homes and businesses.
Colors of Water Contamination and Why You Need Swept Away Restoration
Different water contamination, such as white, gray, and black water, can cause damage to the environment.
It's crucial to understand the type of water damage caused by these toxins to appreciate their impact on your structure.
White Water: Of the three types of water damage, white water is the least destructive. It's usually brought on by rain or groundwater and is free of harmful bacteria or pollutants.

Gray Water: Groundwater can also cause gray water harm. Gray water can include sewage and other potentially dangerous impurities, as opposed to white water. This type of water can be harmful and even life-threatening if it is not adequately treated.

Black Water: Water damage caused by black water is the most harmful. It could include potentially life-threatening pathogens and pollutants. Sewer backlog or unusually high flooding levels are common causes of black water.
Water damage in a commercial setting can be a difficult, expensive, and unpleasant situation to be in.
Contact a Medford water damage repair company if you have a water loss in your building or if you have a query about an issue you've had.
Swept Away Restoration offers a comprehensive range of building inspection and restoration services to minimize property damage.

Get Water Damage Help From Medford Water Damage Repair Professionals
There's nothing more frustrating than discovering that you have a severe mold problem in your house. As a result, it's critical to enlist the expertise of mold experts to assist you in resolving the problem.
Swept Away Restoration offers various restoration services, including mold removal, water damage restoration, and more, to help you get your home or business back on track.
If you need emergency flooded house repair or water damage restoration to remove mold from your home, contact Swept Away Restoration for a free estimate.
Alternatively, you can fill in the compact form below for a staff member to be in touch. In addition, you can check our customer reviews on Google.
When you need a 5-star service? Then, you've come to the right place. In most cases, we can come running in less than an hour to offer flooded house damage restoration & carpet cleaning in Jacksonville, Medford, Jackson County, and Ashland.

Fill in for a fast response