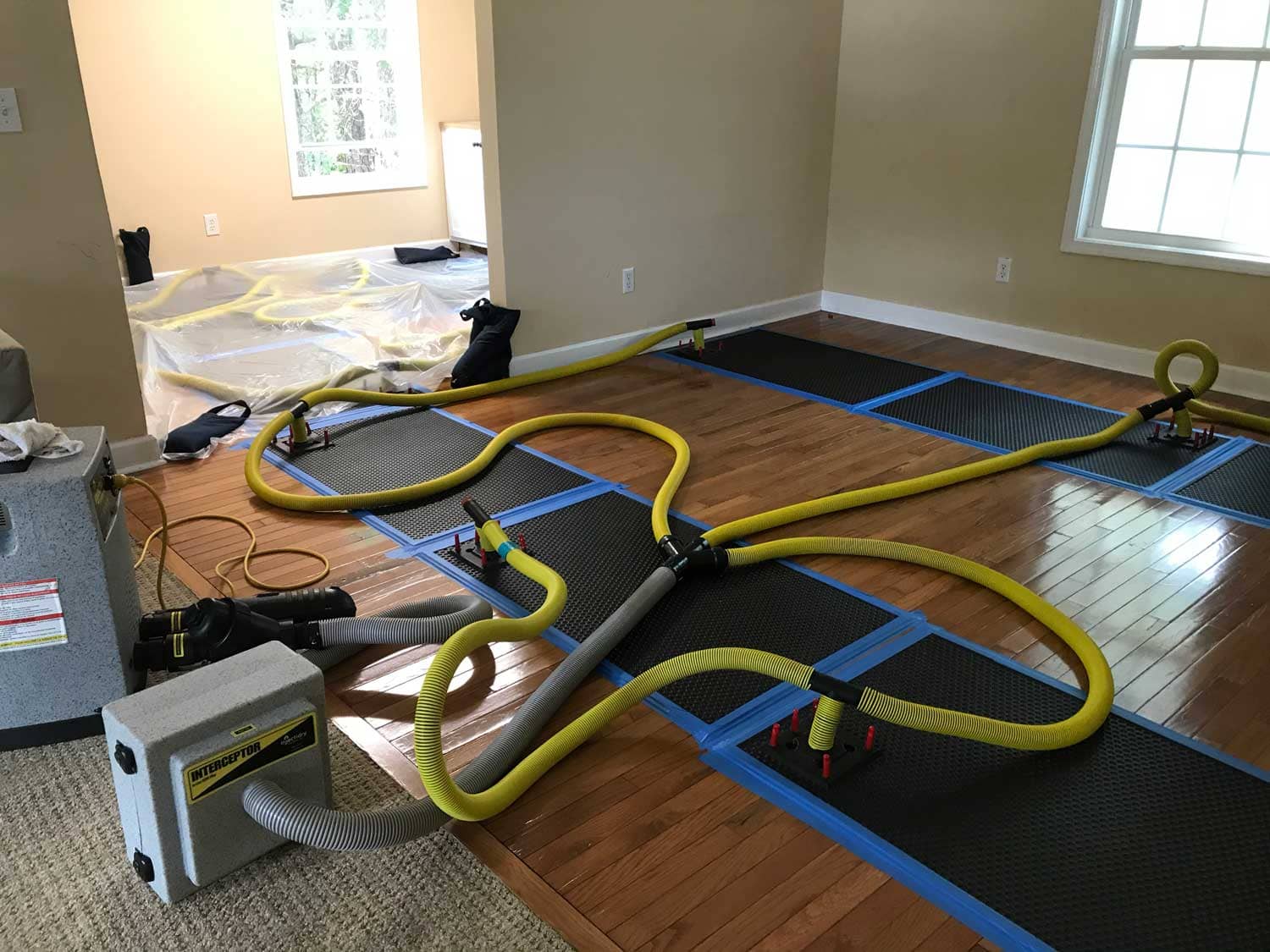 Water is all around us, and two-thirds of the earth's surface is under water. So, you can see why water enters residential buildings so quickly and frequently. When flooding isn't remedied, it results in significant water damage.
Here are five types of flooding experts from Swept Away Restoration Medford deal with regularly.
The type of flood determines the extent and kind of damage, so homeowners may better protect their properties and prepare for disasters by being aware of the many types of flooding.
Coastal Flooding
Most of the earth's water is in the oceans. Because of their proximity to the ocean, coastal properties are severely impacted by coastal flooding. Waves, tides, storm surges, or significant rainfall are some of how ocean water moves inland.
Luckily, Medford is out of reach of coastal floods, yet that doesn't mean the surrounding areas are safe from other types of flooding.
River Floods Will Need Medford Flooded House Cleanup Experts
Water in rivers, lakes, and streams can overrun their banks and rise into surrounding properties because of rising water levels.
Too much rain or snowmelt may cause river flooding. The severity of rainfall and its duration are two factors that influence how catastrophic river floods are.
A disaster like a ruptured dam might lead to significant property damage to adjacent homes and businesses. Fortunately, most causes of river flooding are predictable, allowing residents enough time to evacuate safely, but as the water recedes, Medford water damage restoration is still necessary.
Flash Floods Need Fixing With Flooded House Cleanup Professionals
Flash floods are preceded by storms, mudslides, and burst levees or dams. Environmental factors affect flash flood severity where urban areas are subject to flash flood damage since there is less soil. In addition, drought-affected areas are vulnerable to flash flooding because the dry soil can't absorb water rapidly, generating water runoff in low-lying areas.
When you need a 5-star service? Then, you've come to the right place. In most cases, we can come running in less than an hour to offer water damage repair & carpet cleaning in Jacksonville, Medford, Jackson County, and Ashland.
Sewage Back-Up and Basement Floods Need Water Damage Cleanup
Heavy rains overwhelm sewage infrastructure and treatment plants and may malfunction and leak untreated sewage into waterways. In addition, sinks, showers, and toilets can leak sewage water into the pipes.
Cracks let water into basements.

Unmaintained plumbing can leak sewage into a property.

Roots outside the home may clog the sewer line, preventing effluent from reaching its destination.
Building owners should incorporate flood vents in enclosed areas like the garage and foundation walls. The vents drain water and extent damage. Also, buy a backflow valve to avoid sewage back-ups.

Get Help With All Home Floods From Swept Away Restoration in Medford
Before cleanup, water damage is assessed. Using innovative water, personnel eliminate excess moisture. Anti-microbial treatment ensures building security. Finally, air movers and dehumidifiers dry the property.
Water damage cleanup services given by restoration specialists include drywall replacement, carpet drying, mold removal, and deodorization. In addition, property owners might hire services to pack and clean their stuff.
When needed, they perform emergency board-up services and debris disposal.
If you need emergency help for restoration and how to process your insurance claim, then you need experts. Contact Swept Away for a free estimate or speak to staff directly if you have an emergency.
Alternatively, you can fill in the compact form below for a staff member to be in touch. In addition, you can check our customer reviews on Google.

Fill in for a fast response