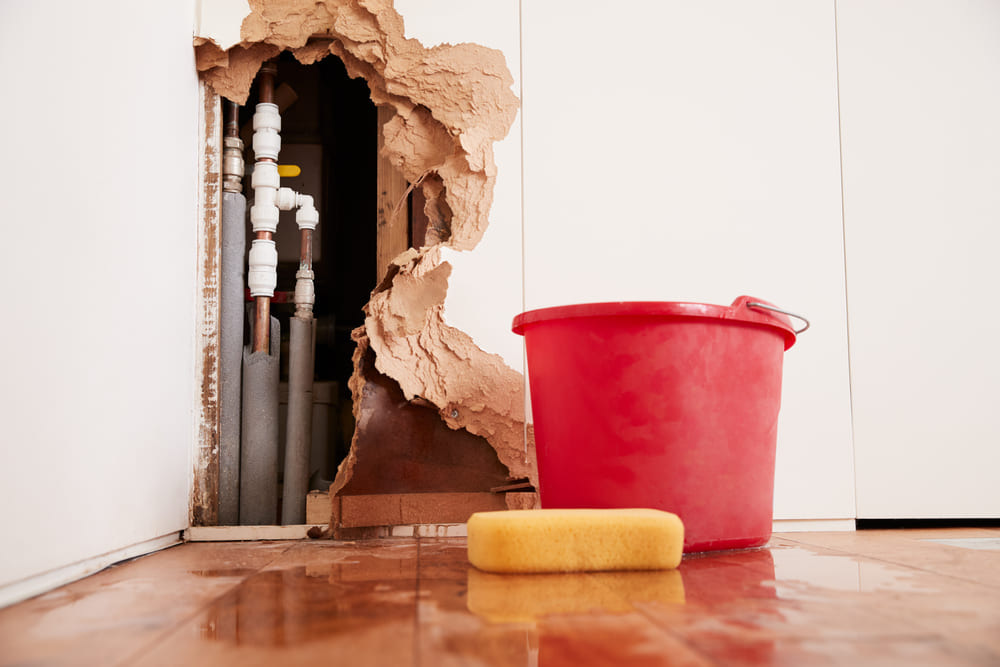 After a flood or other water damage, it's crucial to assess the structure's damage precisely.
Ashland, OR water damage restoration specialists, uses moisture meters, and any competent water damage restoration expert needs a moisture meter to determine where and how long to run drying equipment.
Once standing water has been removed, the removal professionals use heavy-duty fans and dehumidifiers. Depending on the materials, drying can take a few days to a couple of weeks.
Swept Away Restoration's IICRC-certified water damage restoration crews are trained to monitor your dry out continuously. They may shift equipment as they get new moisture meter readings.
Here, you can find out more about the tools they used to locate moisture they can't see.
Moisture Meter Definition
Water damage to a home or company goes beyond what's visible. Water will seep into any porous material. Therefore, completely drying the structure is vital for structural integrity and occupant health.
Excess moisture can cause material degradation and mold and mildew growth. Ashland water damage restoration uses moisture meters before, during, and after work to assess the damage, monitor drying, and verify structure is dry.
Simply put, a moisture meter monitors a material's moisture content. The meters measure the moisture content. Most meters will have calibrations for wood and a non-wood scale. Drywall being a prime instance.
Many offer a third scale for gypsum. These are the meters to use for testing sheetrock moisture. The meter's accuracy depends on the type, brand, material, and user's skill.
Types of Moisture Meters Used By Ashland Water Damage Repair Professionals
Water damage restoration experts use three types of moisture meters.
Pin-Type Meters
Two pins pierce the material being tested with pin-type moisture meters. Pins are inserted to the desired depth, usually 5/16", and the moisture content is measured using electrical resistance. Conductivity between uninsulted pins is measured to determine material moisture.
Simply touching the pins to the material can also give readings. Pin-type meters are invasive because of their depth, but they're the best way to detect the exact position and depth of moisture.
It allows the user to discern between surface and core moisture levels, which is required for proper and effective drying.
Pinless Meters
Pinless moisture meters detect moisture via electrical impedance. Pinless moisture meters work similarly to pin-type meters but require no penetration.
They can read a depth of 34-1" and effectively find faults in concrete and other subfloors. In addition, they can detect moisture below the tile and other polished surfaces.
All-In-One Water Finding Meters
An all-in-one meter combines a pin-type and pinless meter. This type of meter can use both testing methods to detect general issue areas and then pinpoint moisture buildup. This multipurpose tool for restoration workers has the same scales as two different meters.

Get Help For Any Flood or Water Damage With Ashland Water Damage Professionals
Moisture meters are vital for water damage restoration. These meters assess, monitor, and assure the drying process's completion.
If you need emergency help or need your home back to a livable condition, you can contact Swept Away for a free estimate.
Alternatively, you can fill in the compact form below for a staff member to be in touch.
When you need a 5-star service? Then, you've come to the right place. We offer water damage restoration & carpet cleaning in Medford, Jacksonville, Jackson County, and Ashland.
In addition, you can check our customer reviews on Google.

Fill in for a fast response