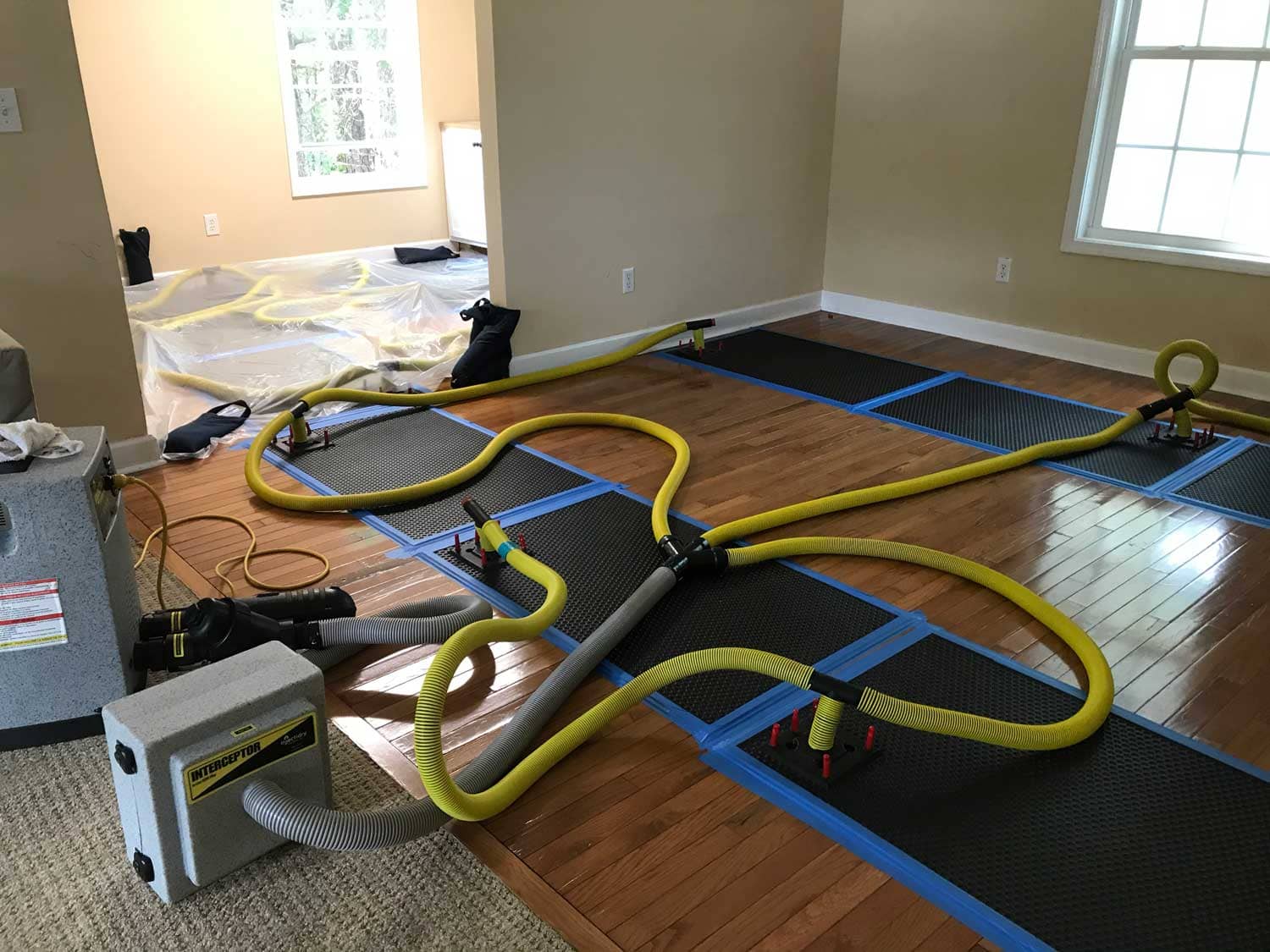 Anyone who owns a home knows how shocking it is to find water damage, which may make you halt in your tracks. However, it's critical to move quickly to get help and reduce damage to water damage recovery.
You should file an insurance claim for the damages as one of your initial steps. Then, if you want your claim granted and your house back to normal, use the advice here to submit your claim.
However, consider that Swept Away Restoration deals directly with such insurance and can help when fixing your home and submitting your claim.
Repairing Water Damage in Medford Stops Further Damage
When you find water damage in your house, you should first take steps to protect your property from additional harm and ensure your family is safe. Turn off the water to the affected area if you find a leak.
Make sure to turn off the gas and power if there is a storm or flood to prevent your home from becoming even more perilous. Then, immediately after relocating your family to a secure area, you can start making an insurance claim.
Compile the Damages
When making an insurance claim, the first advice is to document the damage meticulously. Next, focus on the damage and state of your home once you have ensured the safety of your family and home.
Document all you can with pictures and videos, including any damage to your possessions, surfaces, appliances, walls, floors, and anything else that might have been harmed.
Before removing any standing water, measure its levels to make an accurate claim. You can expeditiously obtain your claim approved with the aid of these exhaustive reports.
Be Prepared With Full Details
Your insurance company will require all the specifics of what transpired to process your claim. Be sure to be ready to discuss what occurred, the specifics of the incident, the date and time, and the scope of the damages. To speed up the reporting process and ensure that you receive the assistance you require as quickly as possible, it is crucial to take pictures and document everything in advance.

Get Immediate Help With Medford Water Damage Repair Experts
At Swept Away Restoration, we take swift action to minimize damage to your property. However, any homeowner who experiences water damage finds it terrifying, especially when dealing with the riskier gray and blackwater types.
Before harmful mold has a chance to grow, the first step is to dry out, sterilize, and clean your house. Don't delay; get remediation assistance as soon as the claim procedure begins.
If you need emergency help or need your home back to a livable condition, you can contact Swept Away for a free estimate.
Alternatively, you can fill in the compact form below for a staff member to be in touch.
In addition, you can check our customer reviews on Google.

Fill in for a fast response