Your indoor spaces may be ruined and filled with unwelcome dirty water after a severe leak or flood. Along with the trouble of cleaning everything up, you also have the duty of guarding against the mold that could reasonably develop if the extra water is not dealt with.
Even though it may seem like a complex undertaking, it is manageable as long as you know how to handle the issue early on.
Below are steps you can use as you wait for Jacksonville Water damage repair experts to arrive.
Drain Out Flood Water




To avoid excessive mold growth, you should also try to eliminate any extra water from the afflicted rooms or places as soon as possible.
Do your best to remove all the extra water before cleaning and drying the area. To maintain the appearance of your home in good condition, do this action as soon as possible because mold doesn't take long to grow.
Swept Away Restoration uses high-power pumps to get rid of flood water quickly.
Attend Soaked Flooring
If there are any particularly wet carpets or flooring, they need immediate attention. If you remove anything, ensure you don't leave anything outside, or you could encourage mold growth.
Instead, wait for experts who know how to deal with wet carpets and wooden floors. Swept Away Restoration, for example, can get your carpets back to their former glory and dry wooden floors so there won't be any damage.
Clean Furniture and Other Belongings
After you have dried the floors, you should also clean your furniture and other household items to prevent mold from forming. You can use detergent and water to clean them.
Any carpeting is best left to Swept Away Restoration, as the professionals are very effective in flooded house clean-up of all types.
Disinfect Affected Flooded Area
It would help if you also disinfected the afflicted area after cleansing and drying it. This will stop any additional mold growth besides eliminating any bacteria and other germs that might have been left behind in the region. For this, you can use disinfectants like bleach and comparable cleaning agents.
By default, your home will be cleaned as much as possible with Jacksonville water damage repair teams in action.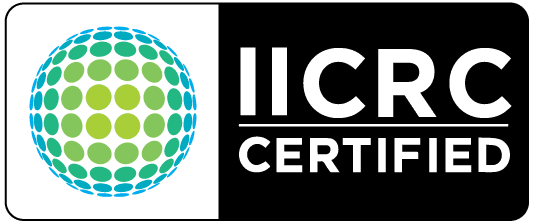 Get Help To Fix Flooded Homes With Jacksonville Water Damage Repair Experts




As you can see, there are several things you can do to help prevent mold after water damage.

Avoid leaving extra water lying around for an extended period; it is the most crucial factor. The likelihood of mold growth increases with time, yet you need to go no further than our experience at Swept Away Restoration if you're seeking a firm that handles water damage.
We are a restoration business that takes care of damage brought on by floods and burst pipes.
If you need emergency help or need help with your insurance, it is best to contact Swept Away for a free estimate.
Alternatively, you can fill in the compact form below for a staff member to be in touch. In addition, you can check our customer reviews on Google.

Fill in for a fast response