Cleaning up a spill on the floor doesn't take long, and all you need is a couple of towels if water splashes out of the tub. When something small goes wrong, these plans work great.
However, if you suffer significant water damage, this can affect upstairs to your basement, or with floods, every room will be flooded to the height of the flood water.
As the best water damage restoration company in Medford, Swept Away Restoration helps homeowners every day deal with water damage.
As much as we can help, there are also things homeowners can do to help protect their homes.
Water Damage Restoration: Immediate Action
Water damage isn't as typical as a wet floor in the kitchen or bathroom, which is good news. However, when it does, the problem seems too big to handle. You don't know where or how to start.
If you have water damage, knowing what to do makes the difference.
1# Find the problem and fix it.
Find where the water comes from. Close the supply line valve if the line under the sink or behind the toilet is broken. If the pipe leaks, use epoxy putty, pipe tape, or a patch and clamp kit to repair it.
Tip: If you can't find the problem, turn off your home's main water supply and call Swept Away Restoration.
2# List the water damage
Take pictures of your damaged furniture, appliances, electronics, and clothes. In addition, walls, ceilings, and floors with water damage should be noted. Keep all your photos in one digital file folder that you can send to your insurance company.
3# Deal with your insurance company.
Most of the time, homeowners' insurance covers water damage to a home. Talk to your agent and set up a loss assessment inspection.
Swept Away Restoration deals with many insurance agents, and we can help ensure your claim goes through with little question.
4# Filter your water-damaged belongings.
Check the condition of your belongings. You might clean some things, and a water damage restoration can clean others, yet some cannot be saved. At Swept Away Restoration, our technicians are trained to save all kinds of things that have been damaged by floods or water.
Professional Water Damage Restoration Process
Once experts such as Swept Away Restoration arrive, they'll get to work rectifying the problems you have.
1# Water removal
Standing water can be cleaned with a mop, but you'll need the powerful pumps professionals use when rooms have even 1 or 2 inches of flood water.
2# Drying Process
Big air movers and dehumidifiers help speed up the drying process as you'll need as much air circulation as possible. Professional water damage repair crews set up the equipment so that it makes crosscurrents in areas that have been damaged by water. Everything should run around the clock for at least three or four days yet can last upward of a week based on the size of the flood.
3# Fix & Repair
Flood damage restoration teams find their job can just be beginning. Walls, floors, ceilings such as damaged drywall, wooden flooring, and cupboards need attention and most often extensive drying or total repair.
Mold damage can be found at this stage, and you should never deal with this on your own. Swept Away Restoration is skilled in all forms of mold remediation.

Get Help From Number One Medford Water Damage Restoration Teams
To ensure your home doesn't face any further damage, you can get all the emergency flood water damage help you need.
To get your home back to how it was, contact Swept Away for a free estimate.
Alternatively, you can fill in the compact form below for a staff member to be in touch if you need immediate help. In addition, you can check our customer reviews on Google.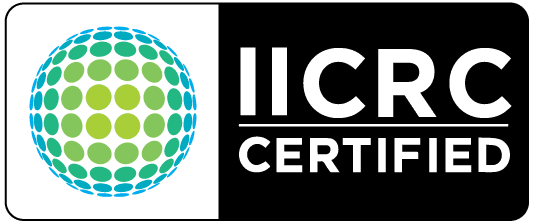 Fill in for a fast response