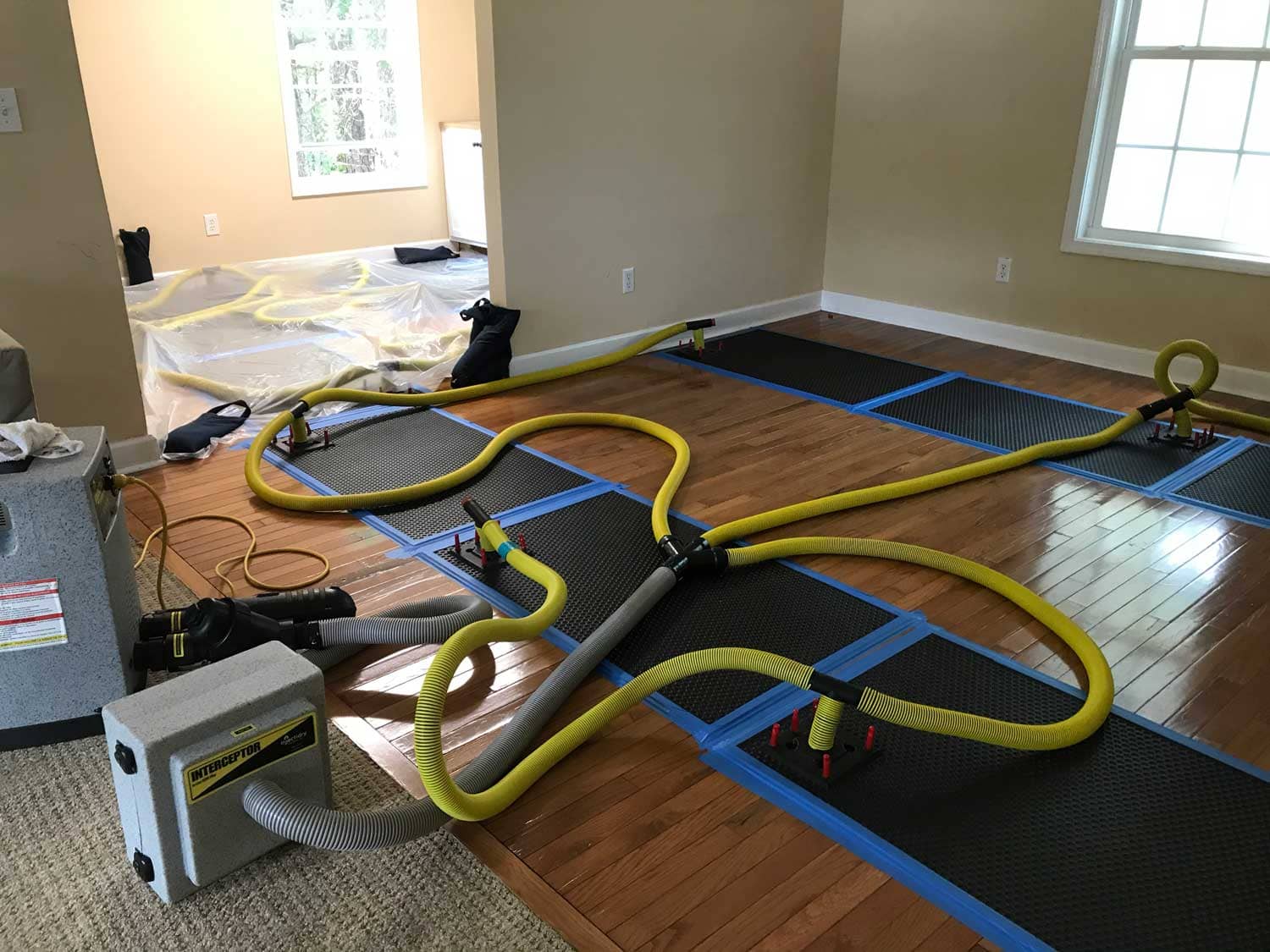 One of the many problems a homeowner could encounter over time is flood damage. Some problems are straightforward to resolve, while others require more in-depth analysis and assistance.
While it's tempting to think that flood damage is simple to identify, the reality is far from that. Water leaks are one of the most challenging house problems to fix. However, flood damage can be hidden since it can seep into your walls, flooring, and other house parts.
Depending on the damage, flood damage can have a range of textures, colors, and even odors. Or, to put it another way, it is never easy to identify potential flood damage. Luckily, there are ways to learn about the problem; all you need to do is become familiar with the warning signs and call the Jackson County flooded house repair experts.
Water Accumulation #1 Sign You Need Jackson County Flooded House Repair
It can be tempting to assume that water buildup results from a broken water heater, but this is a clear indication that you are dealing with flood damage on multiple levels.
A leaking roof, ruptured drainage pipes, or other conceivable causes can result in standing water. It's a good idea to do your research before calling the experts, so they are prepared.
Discoloration May Mean Water Damage Repair
If you suspect flood damage, look for stains and watermarks on your walls and ceilings. An area that has been in contact with water for a long time may appear wet and take on brown, yellow, or even copper tones.
If your walls are painted or wallpapered, keep an eye out for signs of peeling, bubbling, and cracking.
Hidden Texture Changes Indicate Home Flooding
As mentioned earlier, flood damage can happen in areas hidden from view. Your flooring may sustain flood damage without your notice, and the only way to be sure is to examine the texture. Some of the most common red flags include the following:
What To Do With Flooded House Damage?
It's common to worry about repair repairs, mainly when dealing with flood damage. However, repairing the damage as soon as possible is, unfortunately, the only way to prevent having to repair for expensive repairs—delaying causes more damage, and more damage necessitates more costly repairs.
Flood damage will gradually seep into your home's other structural components, weakening them. Ignoring the warning signs can only let it spread, letting water and mildew damage your personal belongings.

Get Help From Jackson County Flooded House Repair Experts
The best way to deal with flood damage is to call in the professionals. The sooner the damage is cleaned up and repaired, the cheaper it will be and the minor damage there will be. If you need emergency help for restoration and how to process your insurance claim, then you need experts. Contact Swept Away for a free estimate or speak to staff directly if you have an emergency.
Alternatively, you can fill in the compact form below for a staff member to be in touch. In addition, you can check our customer reviews on Google.
When you need a 5-star service? Then, you've come to the right place. We offer water damage restoration & carpet cleaning in Medford, Jacksonville, Jackson County, and Ashland.

Fill in for a fast response