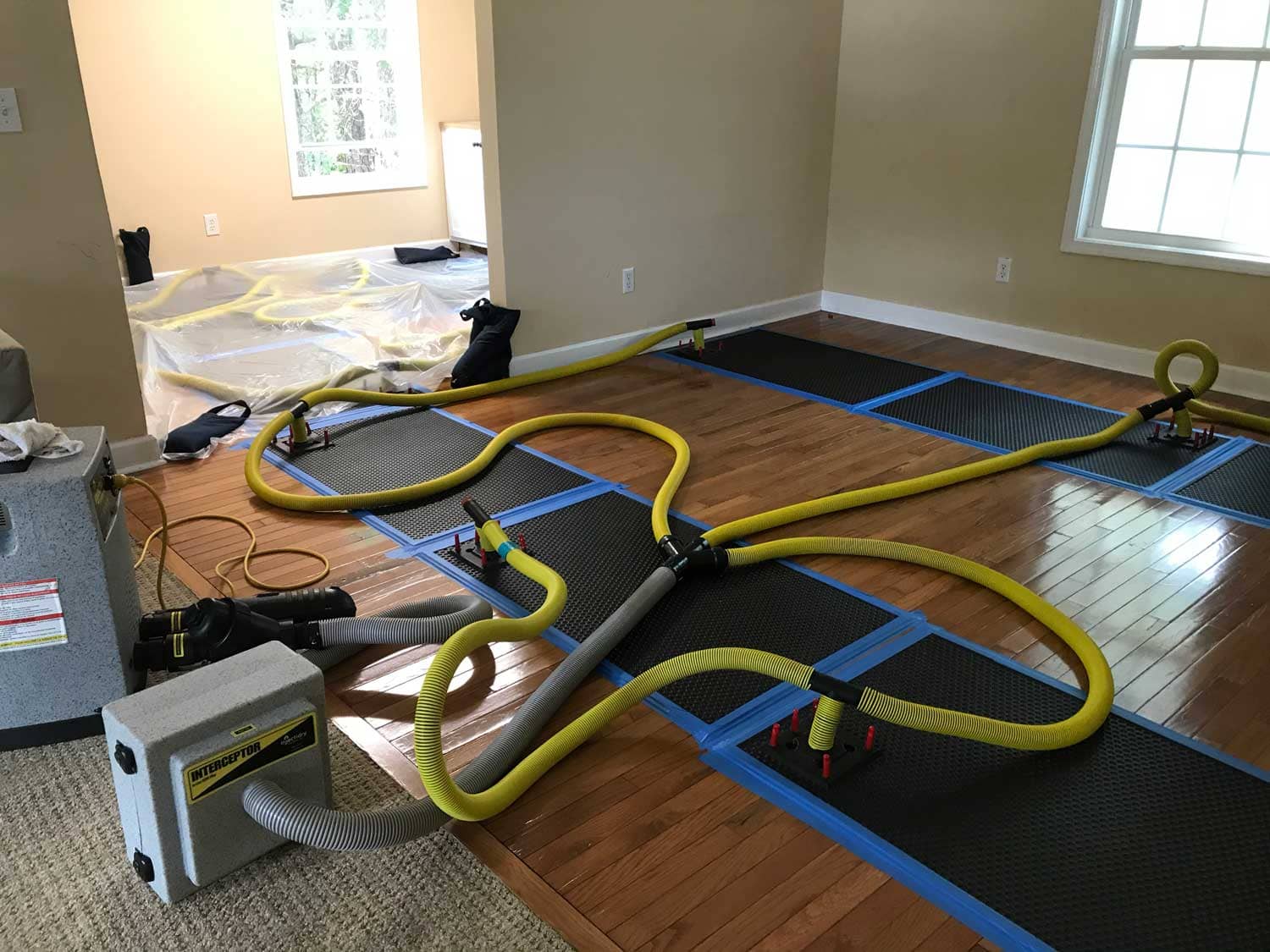 Swept Away Restoration in Ashland, OR, is the expert in water damage repair. Whatever your water damage needs, we have you covered. From providing emergency services to offering various water damage repair options, our experts are here to help get your home back to normal as quickly as possible.
Causes of Water Damage
Moisture intrusion is the primary cause of water damage in homes. It can occur through leaks in roofs, walls, and foundations or plumbing issues. When left unaddressed, moisture intrusion can lead to mold growth and structural damage. Homeowners can prevent water damage by promptly fixing leaks and ensuring proper ventilation.
Mitigating water damage effectively and efficiently requires quick action. If you notice signs of water damage, like discoloration on walls or ceilings, musty odors, or warped surfaces, it is crucial to address the problem immediately before it worsens.
You should invest in flood insurance to protect your home from damages caused by natural disasters like hurricanes and floods.
Professional Equipment and Services
Before beginning any water damage repair work, it's essential to locate the source of the water and fix any leaks or issues to prevent further damage. Once that's handled, a professional equipment service provider can be called to set up powerful fans and dehumidifiers to dry out the affected areas and prevent mold growth.
These fans are specifically designed for restoration and can quickly circulate large volumes of air, helping moisture evaporate from walls, floors, carpets, and furniture. They create negative air pressure that helps contain airborne particles like mold spores.
This way, you don't have to worry about spreading contaminants throughout your home.
When you need a 5-star service? Then, you've come to the right place. We offer water damage restoration & carpet cleaning in Jacksonville, Medford, Jacksonville, Jackson County, and Ashland.
Restore and Protect Your Home
In conclusion, restoring and protecting your home is essential for maintaining its value and functionality. One of the significant causes of damage to homes is water damage, particularly to ceilings. If left unaddressed, ceiling water damage can lead to structural issues, mold growth, and other health hazards. Therefore, seeking expert water damage repair services is critical as soon as possible.
By opting for professional ceiling water damage repair services, you gain significant benefits, like preventing further damage and safeguarding your family's health.
Expert technicians use advanced equipment and techniques to identify the extent of the damage before recommending appropriate solutions tailored to your specific needs. We have access to specialized repair tools that ensure quality workmanship within a reasonable timeframe.

Get Your Home Back to Normal with Swept Away Restoration
Regarding water damage repair, the team at Swept Away Restoration should be your go-to choice.
We provide professional services that are both reliable and efficient. With our help, you can feel confident your home will return to its original state quickly. We offer our services across Ashland and the surrounding areas.
If you need emergency help with a flood in your business or home, contact Swept Away for a free estimate.
Alternatively, you can fill in the compact form below for a staff member to be in touch. In addition, you can check our customer reviews on Google.

Fill in for a Direct Response