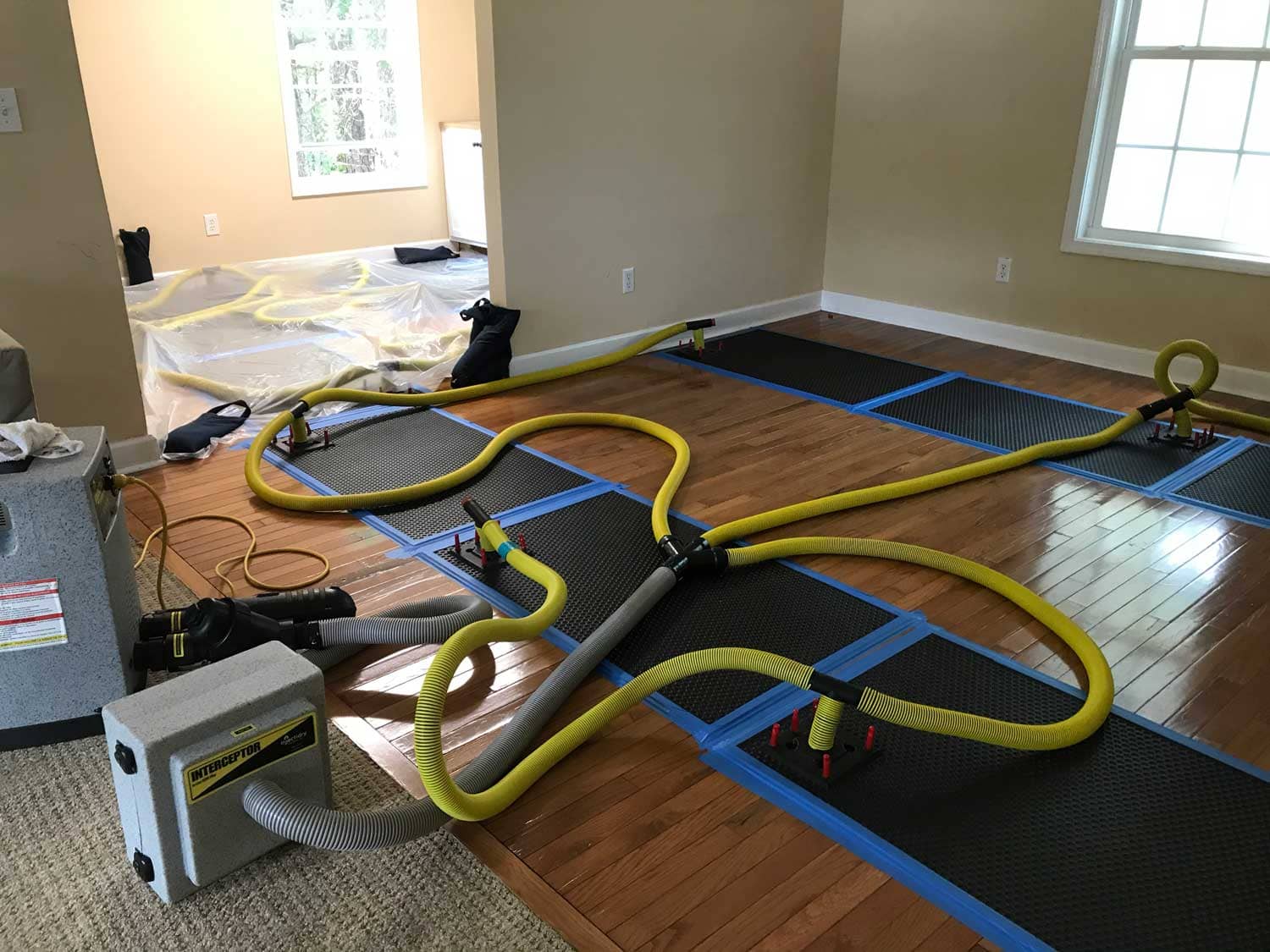 When disaster strikes and your home is affected by a flood, swift action is crucial to minimize damage and restore your living space. In Ashland, OR, Swept Away Restoration is the trusted name in flood damage restoration and flooded house repair.
Our experts are ready to rapidly respond with professional water extraction and comprehensive restoration services to help you restore your home to its former glory. Don't wait! Contact our expert team for fast and reliable flood restoration services now.
Assessing the Damage
Upon arrival at your property, our experienced technicians will thoroughly assess the flood damage.
We understand every situation is unique, and our team is trained to identify the extent of the damage and develop a tailored restoration plan. By evaluating the affected areas, we can determine the best course of action and ensure all aspects of the restoration process are addressed.
Swept Away Restoration Professional Water Extraction
Effective water extraction is vital in flood restoration to prevent further damage, mold growth, and mildew.
Swept Away Restoration in Ashland uses state-of-the-art equipment to extract standing water swiftly and efficiently from your property.
Our trained technicians will thoroughly remove water from affected areas, including carpets, flooring, and structural components. With our professional water extraction services, we aim to minimize the impact of the flood and set the foundation for a successful restoration.
Restoring Your Home's Integrity
At Swept Away Restoration, we understand the importance of restoring your home's integrity after a flood.
Our skilled team will employ industry-leading techniques and high-quality materials to repair and restore your property. From structural repairs to damaged drywall and flooring, we have the expertise to address the various aspects of flooded house repair. We aim to restore your home to its pre-flood condition, ensuring its safety, functionality, and aesthetic appeal.
Act Now! Contact Our Expert Team for Fast and Reliable Flood Restoration Services
Time is of the essence regarding Ashland flood restoration. Delaying the process can lead to further damage and increase the risk of mold growth, compromising your health and property.
To avoid these risks, acting swiftly and seeking professional help is crucial. Swept Away Restoration is here to provide fast and reliable flood restoration services in Ashland, OR, and surrounding areas.
Our expert team is available 24/7 to assist you in your time of need. Don't wait any longer! Contact us today for a free consultation, and let us restore your home to its former glory.
In addition, you can check customer reviews on Google.

Fill in for a Direct Response