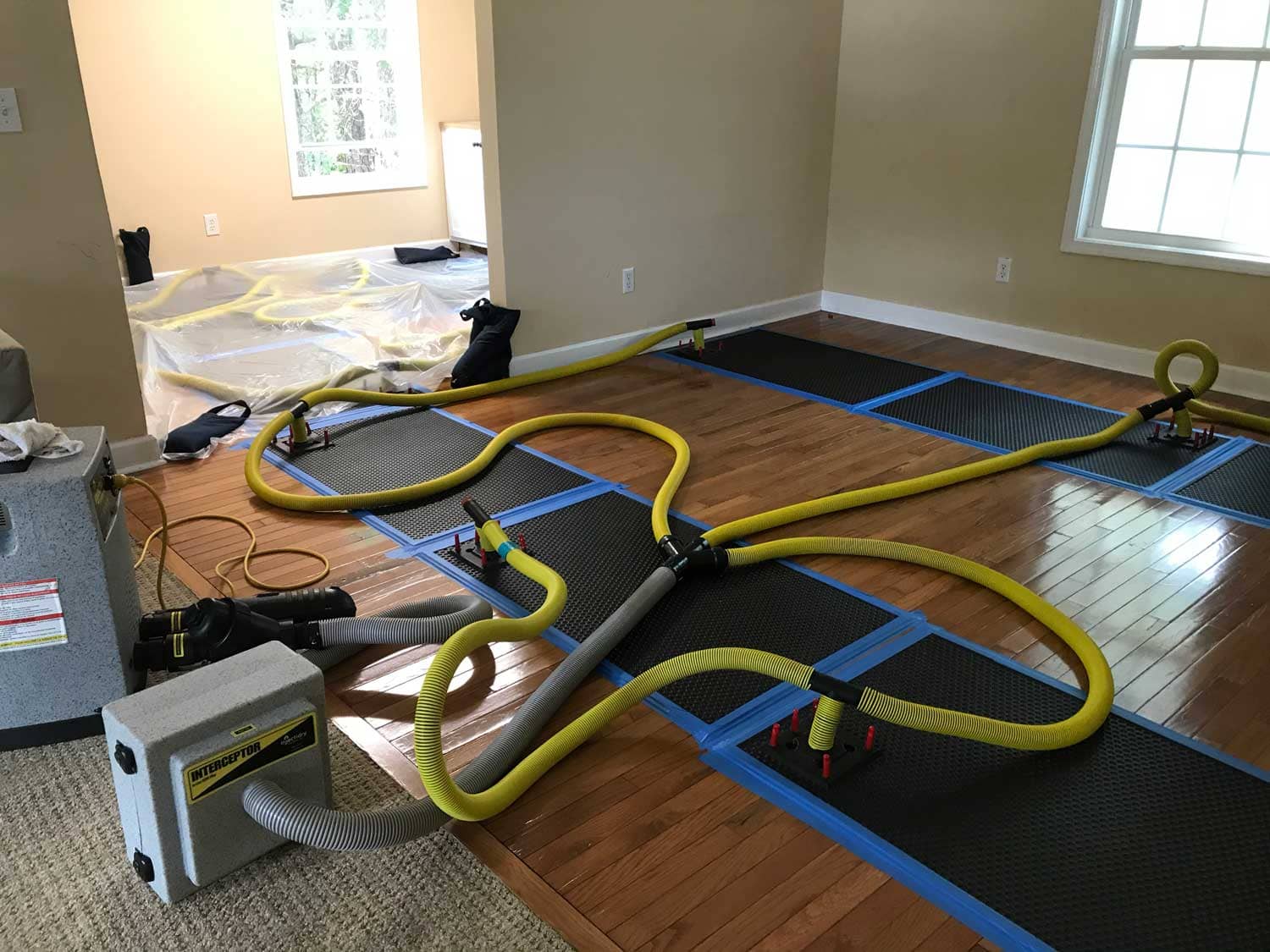 Mold growth in your home or business can be a severe problem, and addressing it as soon as possible is essential. Unfortunately, many believe using bleach is the best solution for mold remediation. However, bleach is not an effective method for removing mold.
At Swept Away Restoration, we understand the importance of proper mold remediation. Our team of experts is trained and equipped to handle even the most severe mold infestations.
Swept Away Restoration in Medford, OR uses state-of-the-art equipment and cleaning methods to ensure that your property is completely mold-free.
Why Doesn't Professional Flooded House Cleanup Use bleach?
For mold remediation, using bleach is not the answer. Using bleach can make the problem worse. Bleach is a harsh chemical that can damage surfaces and cause mold to spread. Bleach only kills the surface mold, leaving the roots and underlying growth untouched.
The key to effective mold remediation is to remove the mold at its roots. This requires a thorough inspection of your property to identify all areas of mold growth. Once identified, our team will use specialized equipment to remove the mold and disinfect the affected areas.
Why Doesn't DIY Mold Removal Work?
One of the most critical steps in mold remediation is to address the moisture source, causing the mold to grow. This could be a leaky roof, a malfunctioning HVAC system, or a plumbing issue. Without addressing the start of the moisture, the mold will continue to grow and spread.
We provide our clients with the best possible service at Swept Away Restoration. We understand that dealing with mold can be stressful, so we take care of everything from start to finish. Our team will work closely with you to ensure that your property is entirely mold-free and safe for you and your family.

Get Expert Help for Proper Mold Removal in Medford, OR
Contact us if you suspect mold growth in your home or business. Our team of experts is here to help. Contact us for a free consultation today, and let Swept Away Restoration take care of all your mold remediation needs.
Our team is available 24/7 to address your emergency and provide a free estimate. Let us help you restore your property and your peace of mind.
Alternatively, you can fill in the compact form below for a staff member to be in touch. In addition, you can check our customer reviews on Google.

Fill In For A Quick Response