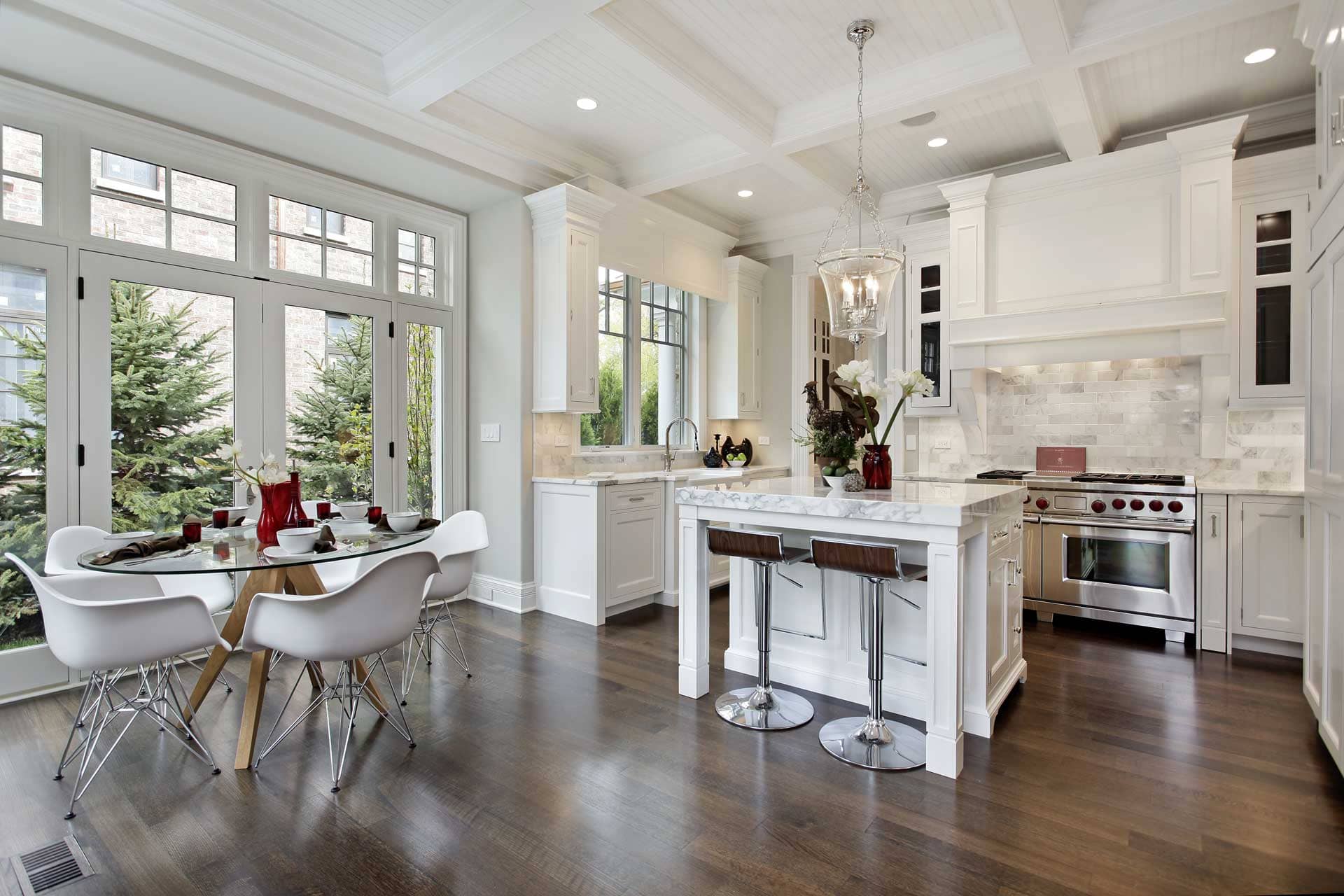 Having the washing machine flood your home upon your return is one of the worst feelings imaginable. If your washing machine has been leaking water during the wash and rinse cycles, it could be a much bigger problem than a single gallon.
When dealing with water of this quality, time is of the essence as any delay could lead to mold growth and additional structural damage.
Here's a checklist of things to do, but before you do anything else, call the water restoration service experts in your Medford area.
Actions to Take in the Event of a Washing Machine Flood
If your washing machine has flooded or is flooding, take immediate action to minimize water damage.
To stop the water gushing, turn off the main water valve.

Turning off the washer's circuit breakers is the first step before unplugging it.

If the leak appears to be coming from the pipes connecting the washer to the wall, contact professional water restoration service crews.

If the problem seems to be with the washing machine, contact an expert in appliance repair.
Call a restoration company like Swept Away Restoration in Medford if your home has been flooded. Our advanced equipment and methods can completely dry out the area.
It is also possible for us to examine the room's architectural components and furnishing and advise on how to prevent further mold growth and undetected deterioration.
Make sure your stuff is secure. For example, remove any books or clothing that could get wet and protect the furniture legs with plastic bags.
Immediately after experiencing losses or damage covered by your insurance policy, contact your insurer. Time of reaction is of the essence here. Mold can grow on wet drywall or carpet in as little as 24 hours.
Soaked carpets may need to be replaced, and wooden floors can warp and rot if left wet for too long. Problems with the subfloor, such as mold and rot, can be caused by loose tiles. Whenever you call Swept Away Restoration, expect a response time of one hour or less.
Will My Homeowners' Insurance Cover Washing Machine Water Damage?
Your homeowner's insurance may or may not help pay for flood damage, depending on your policy and the specifics of the flood.
Homeowner's insurance may cover a plumbing leak if it occurs unexpectedly or results from an accident, but the damage caused by inadequate or nonexistent maintenance is typically not.
Swept Away Restoration has built relationships with many local insurance providers and has gained the expertise to know what can and cannot be claimed for. Therefore, we can aid you in filing insurance claims so that there are no interruptions or delays in your water restoration service.

Get Help With Medford Water Restoration S

ervice Experts
The damage could be substantial if your home floods because of a washing machine. Mold, poor air quality, and weakened structures can all result from a minor leak penetrating the walls or floors.
Allow the professionals at Swept Away Restoration to restore your home to its original condition, free from the effects of water damage.
If you need emergency help, your home is cleaned and back to a suitable living condition, or help with insurance, contact Swept Away for a free estimate.
Alternatively, you can fill in the compact form below for a staff member to be in touch. In addition, you can check our customer reviews on Google.

Fill in for a fast response