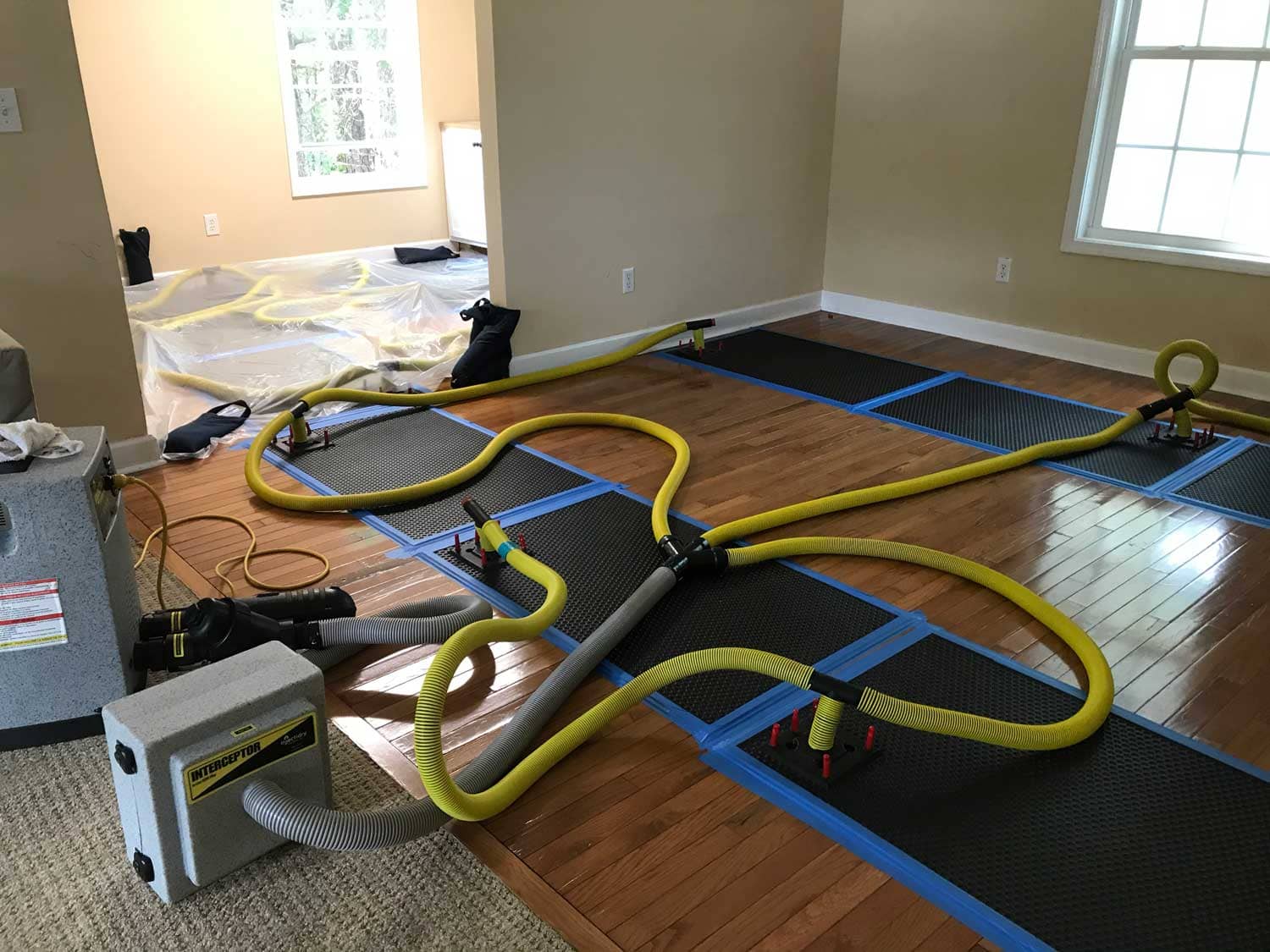 When we help homes in Medford with water damage cleanup, we're frequently asked how to spot hidden leaks. Unfortunately, this plumbing failure is challenging to detect, which is why it creates so many problems.
Even with the best handyman skills, you can't see through walls or under your floor. A moisture meter can help, yet you can conduct some checks to narrow any leaks. It is much easier to use your local water damage repair company. We can help you as Medford's premier water damage experts.
How Do Hidden Leaks Affect My Home In Medford?
Puddles under the kitchen sink are challenging to miss. You take care of it by repairing the leak as soon as possible. Slow drips behind walls and inside ceilings are more difficult to detect. Water damage has already begun by the time you discover something is wrong.
These are just a few examples of how hidden plumbing problems can cause damage to Medford homes.
Mold can spread via moist objects in as little as 24 to 48 hours.

Water-damaged drywall must be removed and replaced.

The structural integrity of beams and joists is jeopardized by prolonged wetness.

As unchecked water damage increases, the expense of cleanup and restoration rises.

Hidden leaks can cause problems with a home's electrical system, posing a fire threat.
When you need a 5-star service? Then, you've come to the right place. In most cases, we can come running in less than an hour to offer flooded house damage restoration & carpet cleaning in Medford, Jackson County, and Ashland.
Top Common Water Damage Signs
Detecting a hidden leak is challenging if you can't see it happening. So, make things simpler for yourself, and regularly examine the house for plumbing problems.
Keep an eye out in your home for these signs of water damage.
Clues Are On Walls: The substance flakes and cracks when moisture enters the drywall. Blistered paint and peeling wallpaper can also detect water damage behind the walls.

Signs of Leaks Above: Chances are you don't look up much until you have a blown bulb. Make ceiling surveys one of your methods for scouting for water damage. Keep your eyes peeled for dark stains or water rings.

Problems Under Your Feet: Regularly take a barefoot tour of your home and don't miss the areas you rarely visit. Warped floors, loose tiles, and damp carpets are all signs of water damage.

Signs of leaks in the attic: The supply pipe network in the attic must be checked regularly. Use a flashlight to check the dark corners and look for staining on supports and joists. Damp or insulation that has mold on it can be another sign.

Check for basement leaks: Water damage can be spotted via hairline cracks, flaking, and efflorescence on concrete walls. Damp drywall is also another critical area to check.

Do You Need a Medford Water Damage Professional?
The water damage signs here show plumbing problems that can be solved with home remedies. However, some circumstances require immediate attention from restoration pros.
Over 48 hours, the water damage went unreported, ceilings swelled, or sections fell. If you or a family member have been exposed to mold for an extended period, you could develop symptoms.
If you need emergency help for restoration and how to process your insurance claim, then you need experts. Contact Swept Away for a free estimate or speak to staff directly if you have an emergency.
Alternatively, you can fill in the compact form below for a staff member to be in touch. In addition, you can check our customer reviews on Google.

Fill In For A Quick Response