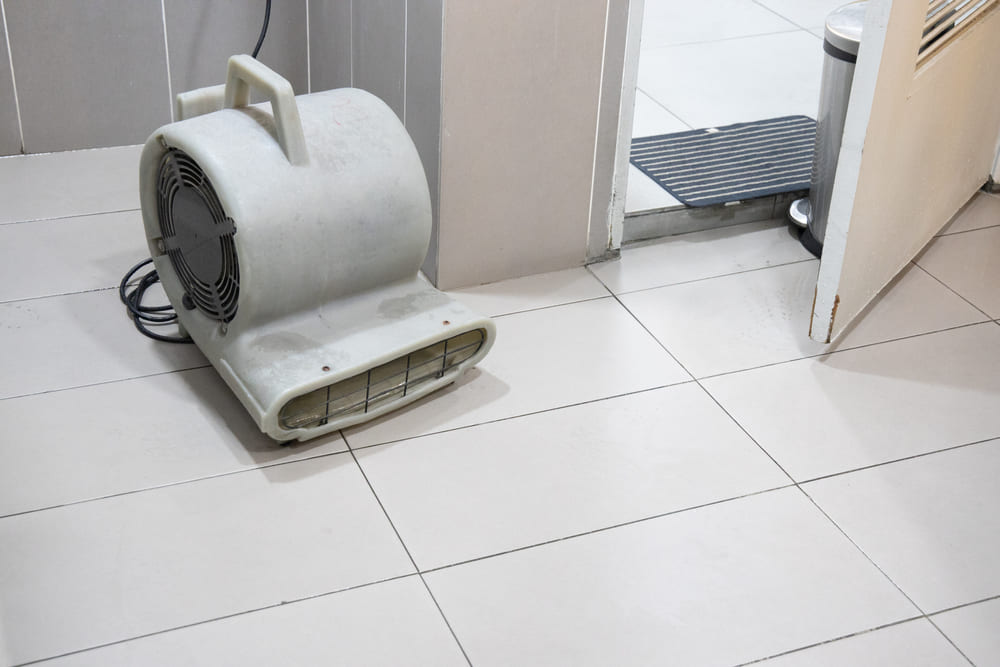 If your floors are made of tiles, you might think water can't hurt them. Water damage doesn't stop with tile, though.
Even though tile may be one of the best floors for preventing damage, it is not entirely waterproof. In making modern tiles, extra steps are taken to make them less likely to get damaged by water, but nothing is 100% waterproof.
You can find out more about Medford Water Damage Restoration, where tile floors are involved.
How Does Water Hurt A Floor Made Of Tiles?
People often say that some types of tile, like porcelain, are "waterproof," but that's not true. The tile can handle water, but it is not waterproof.
Tile is much more resistant to water than carpet or wood flooring. This makes it an excellent choice for hallways, utility rooms, laundry rooms, bathrooms, kitchens, and commercial buildings.
But if the tile is constantly wet (from a leak or a flood), the grout, thin set, and the subfloor below the tile will all be damaged. Mold damage can happen to a wet subfloor in the long run (which can create a potential health hazard).
Swept Away Restoration often deal with complete tile floors that need fixing after they have sat in flood water.
Water Damage Under Tile Floors
Most of the time, it's hard to find water damage because it's not in plain sight. But you should watch out for these five signs:
Stains: Tiles that have been damaged by water are often stained.
Loosening: Loose tiles are another sign that something is wrong. Water can break down the glue, and the tiles will start to come up from the floor when that happens.
A hollow sound: You can tap a coin and listen for a hollow sound to see if the water got behind or under the tiles. This means that the glue behind the tile is breaking down, and the tile may soon come loose.
Water or moisture under the tile can damage the subfloor, sometimes warping the wood and sometimes causing the floor to sag because there is no glue or the subfloor is rotting.
To fix this needs Medford water damage repair as a regular flooring company won't be able to deal with mold issues or to dry the subfloor.
Water Damage With Floor and Shower Tiles
Unfortunately, it's often too late when damage is found in floor or wall tile (like in a shower). A professional can help you figure out if your tile is beyond repair.
Water damage is widespread and gets worse over time. Once it's gone through or around the tile and reached a porous material like a subfloor or drywall, those materials will need to be replaced, and the space will need to be cleaned up and rebuilt by experts such as Swept Away Restoration.

Get Help Fix Tile With Medford Water Damage Restoration Experts
Even though tile is strong and can be used in many ways, it can be damaged by water. Trust the IICRC-certified technicians at Rainbow International to fix your water damage, no matter what caused it.
We know how to quickly fix your property, from cleaning it up to putting it back together again.
If you need emergency help for restoration and how to process your insurance claim, then you need experts. Contact Swept Away for a free estimate or speak to staff directly if you have an emergency.
Alternatively, you can fill in the compact form below for a staff member to be in touch. In addition, you can check our customer reviews on Google.

Fill in for a fast response