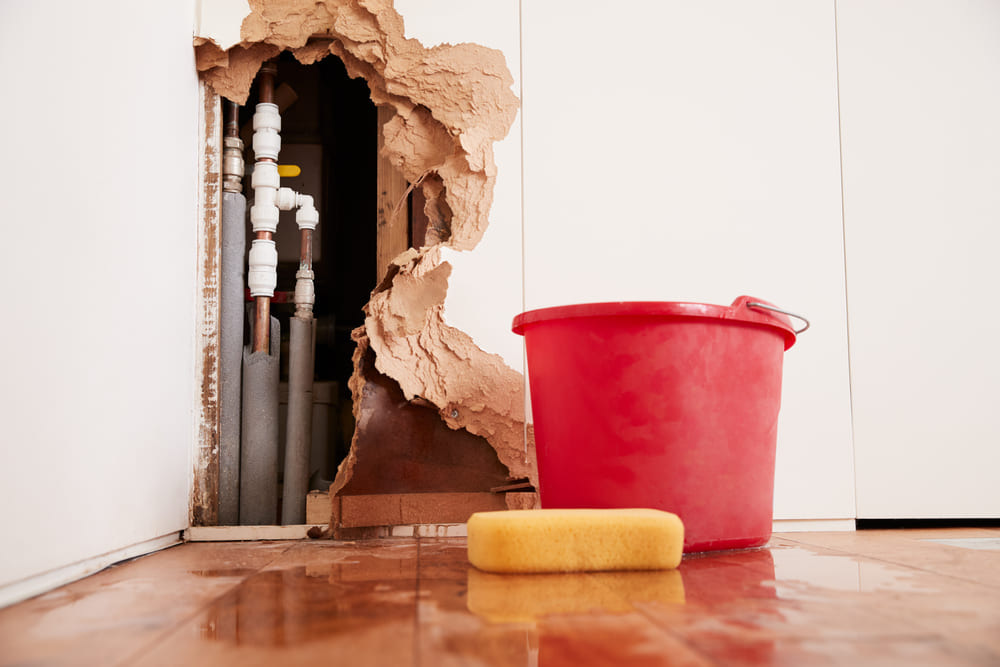 Water damage isn't always noticeable, so it can do much before it's discovered and repaired. For example, water damage to your home could have occurred behind the walls for some time because of a slow leak. So, how can you fix an issue that you cannot observe?
Here you can find out how to fix water damage to walls and why it is better to use Medford water damage restoration to take care of this task.
Hidden Water Leaks In Walls Are A Recipe For Catastrophe.
A leak in your home's plumbing time may not seem like considerable damage, but it can cause severe problems if left unchecked. Since the cost of repairing this kind of damage increases over time, it's best to catch it as soon as possible.
The price tag for fixing the damage caused by water can rise or fall depending on factors like its leak and the amount of damage. Therefore, when a leak is discovered behind a wall, it is essential to have it fixed as soon as possible by a competent water damage restoration company.
The Telltale Signs of Water Damage to Walls
A slow leak could not show up for a while. However, the water may sometimes have to travel quite a distance before it reaches a surface showing clear signs of damage, depending on the source.
Although stains are the most apparent symptom of water damage from a leak, there are others to look out for.
Take precautions. Keep an eye out for signs that could show damage, such as.
Coughing and sneezing: moisture behind a wall creates the perfect environment for mold growth. Mold proliferates in humid, dark, and stagnant environments exposed to water or damp. Swept Away Restoration is experts in finding, drying, and removing mold.
Mold spores are widely recognized as allergies. If you notice increased coughing, sneezing, and other allergy symptoms, mold may grow in your home.
Musty odors: water damage is often accompanied by a new, lingering musty odor. The onset of a musty stench, like an increase in allergy symptoms, indicates undetected water damage. If you have any leaks, you'll need to call Medford water damage restoration experts to fix your home.
Water Leak Detection: How To Find One?
Safety first. There's no better time to contact a plumber than when you suspect a leak. A plumber can fix a leak. Before breaking through the wall to reach the pipes behind it, a plumber uses a moisture detector or infrared camera to discover the leak.
But a plumber's appointment may not end the repairs. Even a tiny leak can necessitate water restoration services over time.
Locate the water main shutoff valve supplying that portion of your home and close it. Newer homes feature individual valves for each appliance or zone, whereas older homes may have a master valve for the entire building's water supply.
Notify your insurance company; luckily, Swept Away Restoration works with many local insurance companies, so we can help save time and effort.

Get Help To Find Leaks With Medford Water Damage Repair Professionals
Think about where else the leak could come from. If your home has suffered water damage because of a leak, don't wait to get in touch with the experts at Swept Away Restoration in your area to help you clean up the mess and put things back together again.
If you need emergency help, your home is cleaned and back to a suitable living condition, or help with insurance, contact Swept Away for a free estimate.
Alternatively, you can fill in the compact form below for a staff member to be in touch. In addition, you can check our customer reviews on Google.

Fill in for a fast response