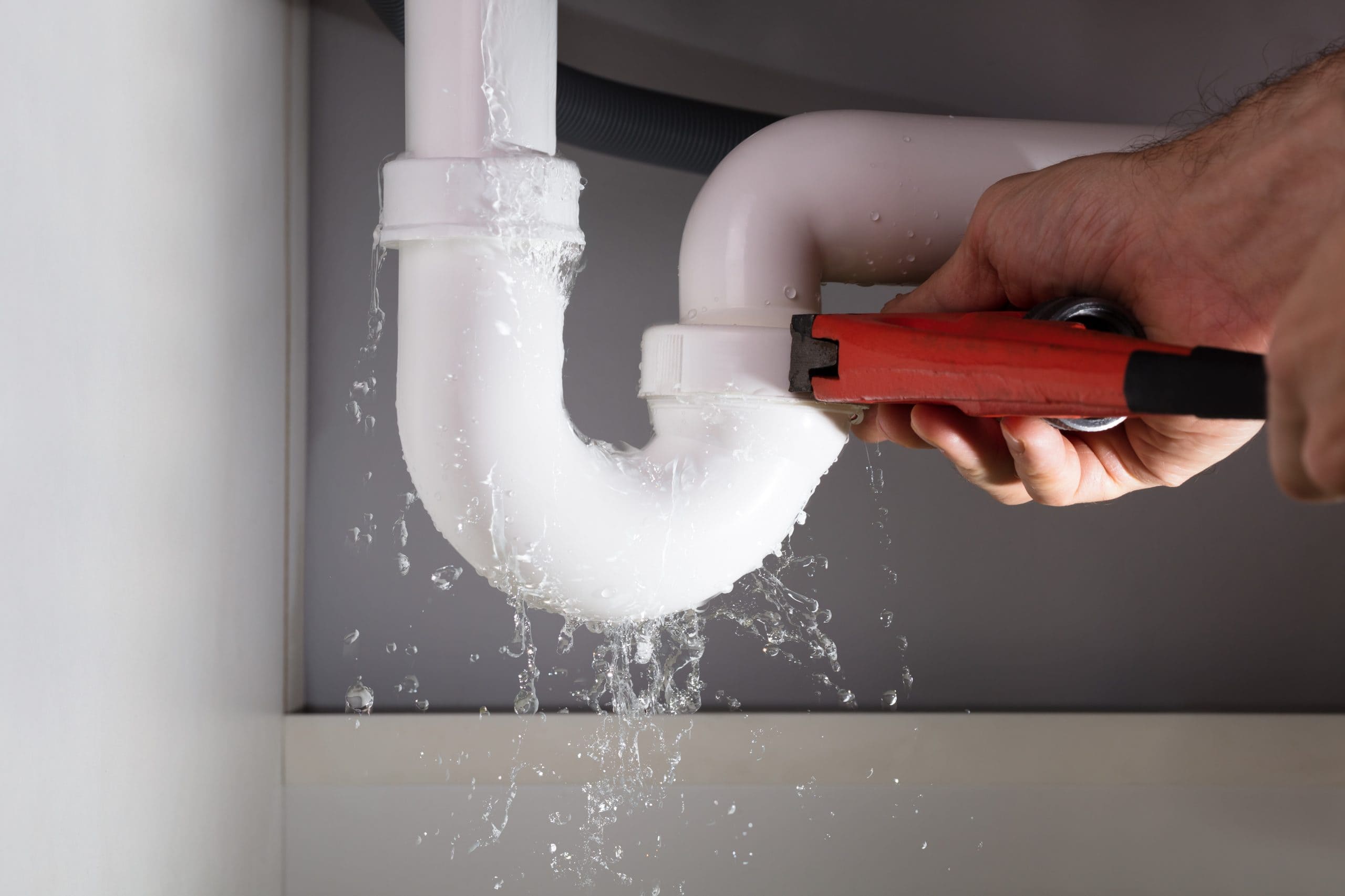 Under your kitchen sink, water damage might be a nightmare waiting to happen. Unfortunately, this is common because kitchen sinks are so often used.
Condensation from leaks or overflows can accumulate in the cabinet behind the sink, resulting in structural damage or mold growth.
Replacing the cabinets or Medford water damage repair pros such as Swept Away Restoration is the best option if the cabinet or kitchen needs fixing.
Damage to the Kitchen Sink Due to Water
The following are standard instruments required to repair water damage under your sink:
Ammonia or bleach can be used.

A hairdryer is what you're looking for.

Sponge cloths and dry clothing.

Baking soda and toothpaste are a good combination.

Mineral oil mixed & steel wool.

Polish
Steps To Fix Kitchen Sink Water Damage
Remove water stains
Remove everything from under your kitchen sink before you begin any work. The list might encompass everything from vacuum cleaners to clutter to trash bags.
You can use a dry cloth and a hairdryer to remove as much water as possible. Use a hair dryer on low heat for three minutes and hold it directly over a water-damaged area.
The water should be completely dry in the area by the time you finish this procedure. Using a hair dryer to dry an extensive area instead of drying a few sections at a time will save you time and money overall. Allow the area you are working on to dry before moving on.
Extensive water needs Medford water damage repair experts to get rid of all the water and dry everything, so mold doesn't form.
Remove Any Dry Mold in the Second Step
Mold can grow in wet locations caused by water damage. A lot depends on the mold and size of the area, but you might do it yourself. Mold can be removed in several ways, including:
Use a sponge dipped in bleach and water to clean the area beneath the sink.

To ensure your safety, you should always use a mask covering your nose and mouth.

To remove the mold, use a sponge and scrub it firmly. Then, mold can be removed, and the area disinfected using bleach.
Mold can be extremely harmful to one's health. Mold spores travel through the air, contaminating it even though we can't see them. It is recommended never to remove mold yourself, as you can harm yourself and damage your home more.
If you wish to do this, it is essential to use a mask. Swept Away Restoration Medford water damage repair experts are the best at stopping mold in its tracks.
When you need a 5-star service? Then, you've come to the right place. In most cases, we can come running in less than an hour to offer flooded house damage restoration & carpet cleaning in Medford, Jacksonville, Jackson Country, and Ashland.
Remove Stains
The water-damaged region under the kitchen sink must be carefully cleansed with ammonia. It's easy to do the cleaning. A dry towel and some elbow grease are all needed to remove water damage from your sink.
When cleaning, we recommend making a paste out of toothpaste and baking soda or using cigarette ashes and mayonnaise instead. Apply the paste and let it sit for 25 minutes on the injured area.
Mineral oil and steel wool can remove stains if none of the other methods work for you. You may fight a losing battle if water has soaked into your cabinets. Working with professionals such as Swept Away Restoration Medford water damage repair helps any insurance claim get processed.

Get Help Fix Sink Water Damage With Medford Water Damage Repair Professionals
If you've attempted the above or don't wish to risk it, you need a water damage restoration business.
Swept Away Restoration uses specialized tools for clearing away water and drying.
If you need an emergency Water Restoration Service or water damage restoration to remove mold from your home, contact Swept Away Restoration for a free estimate.
Alternatively, you can fill in the compact form below for a staff member to be in touch. In addition, you can check our customer reviews on Google.

Fill in for a fast response