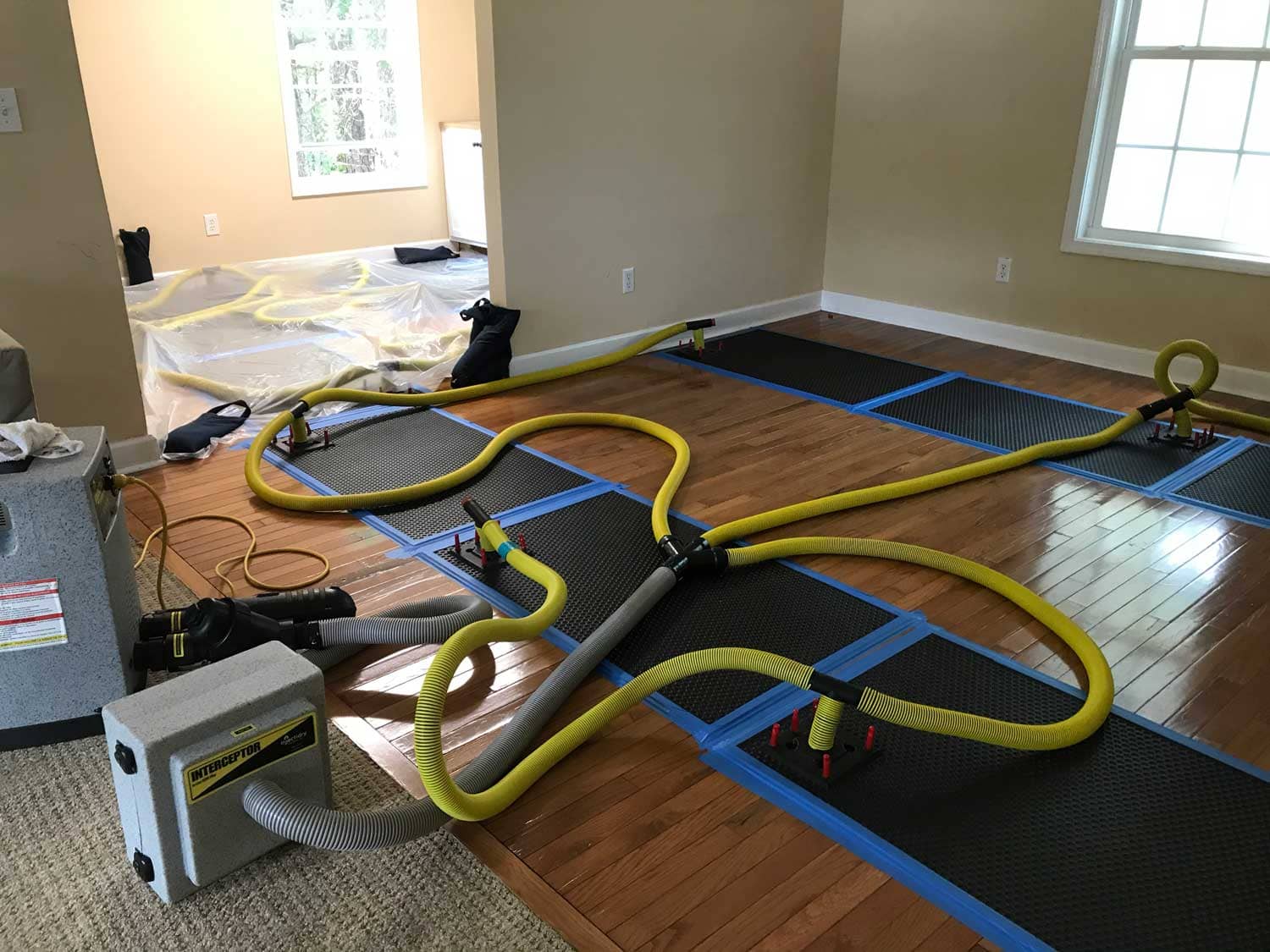 If it rains just six inches in Medford, many homes will be flooded and severely damaged. That much water can seep into your home and cause a flood of problems, whether from a downpour of biblical proportions or from overflowing storm drains.
Getting help from Medford water damage repair experts means you can save your home. Here's what you can expect from such a flood scenario.
Exterior Roof Damage Can Cause Untold Water Damage
The effects of a severe storm on a home are often far-reaching. Debris, such as leaves and tree branches, is a common contributor to storm damage yet is often disregarded.
Debris can cause damage to your roof or clog your gutters during severe storms in Medford because of the high winds.
If your roof is compromised, rainwater can easily find its way inside your home. Water can then seep into the house's timber framework and drywall, weakening them and providing ideal conditions for mold growth.
Professionals in emergency water damage restoration can help you dry out your house and prevent further flooding.
What do you do when you require first-rate help? Then you've found the right place. Jacksonville, Ashland, Jackson County, and Medford residents can call us within the hour for emergency water damage restoration and carpet cleaning.
Mold Growth Quickly Follows In Moist Homes
Wet and gloomy places are a mold's best friend. Water can seep inside when a storm causes structural damage to your home, providing ideal circumstances for mold growth.
Mold is a standard indicator of deeper water damage, but even if the damage isn't that bad, the mold can harm your health and the environment by polluting the materials it grows on.
Flooding and Blackwater
Not only can floods destroy your home's contents, but there are also several types of flooding, some of which can be pretty hazardous. Due to sewage or other contaminants, blackwater floods are the most dangerous natural disaster. This may come from various sources, including overflowing rivers and streams or flooded sewers.
Blackwater poses serious health risks due to toxic chemicals and microbes. In addition, many microorganisms can cause illness, such as pathogens and infectious germs.
Blackwater's compounds can be hazardous to human health and cause corrosion of metals it meets. Because of its significant hazard, only trained experts should remove blackwater.

Get Help From Flooded Home Cleanup Experts in Medford
Swept Away Restoration can help you with these problems, so don't worry. After Swept Away Restoration comes to the rescue, your home will look as good as new. If you have any water damage or mold problem, you can count on us to fix them.
Swept Away Restoration will deal with your insurance company directly so you can focus on getting your home back to normal. Remember that Swept Away Restoration is the undisputed king of disaster cleanup and restoration, no matter how severe the weather.
If you need emergency flooded house repair to remove mold from your home, contact Swept Away Restoration for a free estimate.
Alternatively, you can fill in the compact form below for a staff member to be in touch. In addition, you can check our customer reviews on Google.

Fill in for a fast response