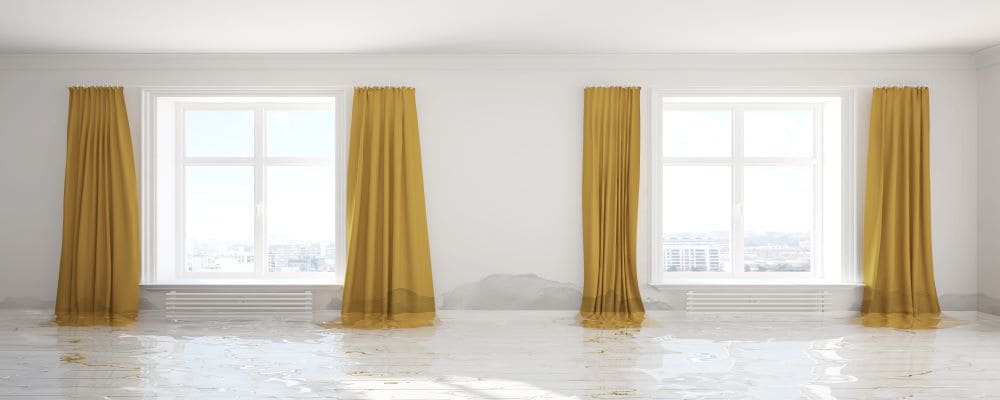 Water damage in a home or business can cause serious health and safety problems if not addressed promptly. With the help of a professional water damage repair service like Swept Away Restoration, you can prevent major damage to your property and protect your family's health.
This article explains the importance of Medford water damage cleanup services and how they can help restore your flooded house after a disaster.
Why Water Damage Cleanup is Important
Water damage cleanup is an essential step in protecting both your health and property. Swept Away Restoration is a local Medford water damage restoration company that helps homeowners restore our homes after a flood or other natural disaster. With years of experience, they understand the importance of timely and thorough water damage cleanup to ensure that mold, mildew, and other serious issues do not arise.
The presence of water gives the optimal habitat for mold growth. Mold spores are omnipresent, but when conditions are these spores can grow quickly and spread throughout the home.
Not only does this cause structural damage to your home, but it may also lead to health issues including respiratory problems and allergies if left unchecked. Water damage repair decreases the possibility of these severe consequences by reducing excess moisture from walls, floors, basements, etc.
Water Removal and Cleaning
For homeowners in Medford, water damage and cleanup may be a scary and stressful experience. Swept Away Restoration is here to help safeguard your family's health and property from further water damage.
The skilled team of professionals at Swept Away Restoration has comprehensive understanding on all elements of water removal and cleaning, from detecting the cause of the problem to adequately drying out a space for restoration.
The first step in water removal is to establish where it's coming from. Whether it's an overflowing bathtub or a broken pipe, Swept Away Restoration will promptly discover the problem and begin our job.
Our crew uses specialized equipment such as pumps, vacuums, dehumidifiers, fans, moisture detectors, and thermal imaging cameras to remove standing water fast and efficiently.
Dehumidifying and Drying Flooded Homes
Homeowners in Medford can have a lot of trouble with flooding, and it's important to clean up water damage right away to protect your health and property. Swept Away Restoration can help you with the drying, dehumidifying, and disinfecting needed to restore your home after a flood.
No one should have to deal with the aftermath of flooding on our own. The professionals at Swept Away Restoration understand the importance of quickly mitigating water damage to ensure that it not only gets cleaned up but remains free from mold and mildew.
They use advanced techniques such as low moisture cleaning, dehumidification, and structural drying to get rid of any standing water, excess moisture, or humidity in the air that could lead to further deterioration of your home.
Swept Away Restoration has years of experience helping Medford homeowners recover from flood damage.

Where To Find Flooded Home Cleanup Professionals
Water damage can be a major threat to our health and property if it is not dealt with properly. Swept Away Restoration is here to help.
We are experts at cleaning up water damage and offer top-notch restoration services for both homes and businesses. Our staff is highly experienced, and ready to handle any size job. With our help, your health and property will be protected from the effects of water damage.
If you need emergency help for restoration and how to process your insurance claim, then you need experts. Contact Swept Away for a free estimate or speak to staff directly if you have an emergency.
Alternatively, you can fill in the compact form below for a staff member to be in touch. In addition, you can check our customer reviews on Google.

Fill In For A Quick Response