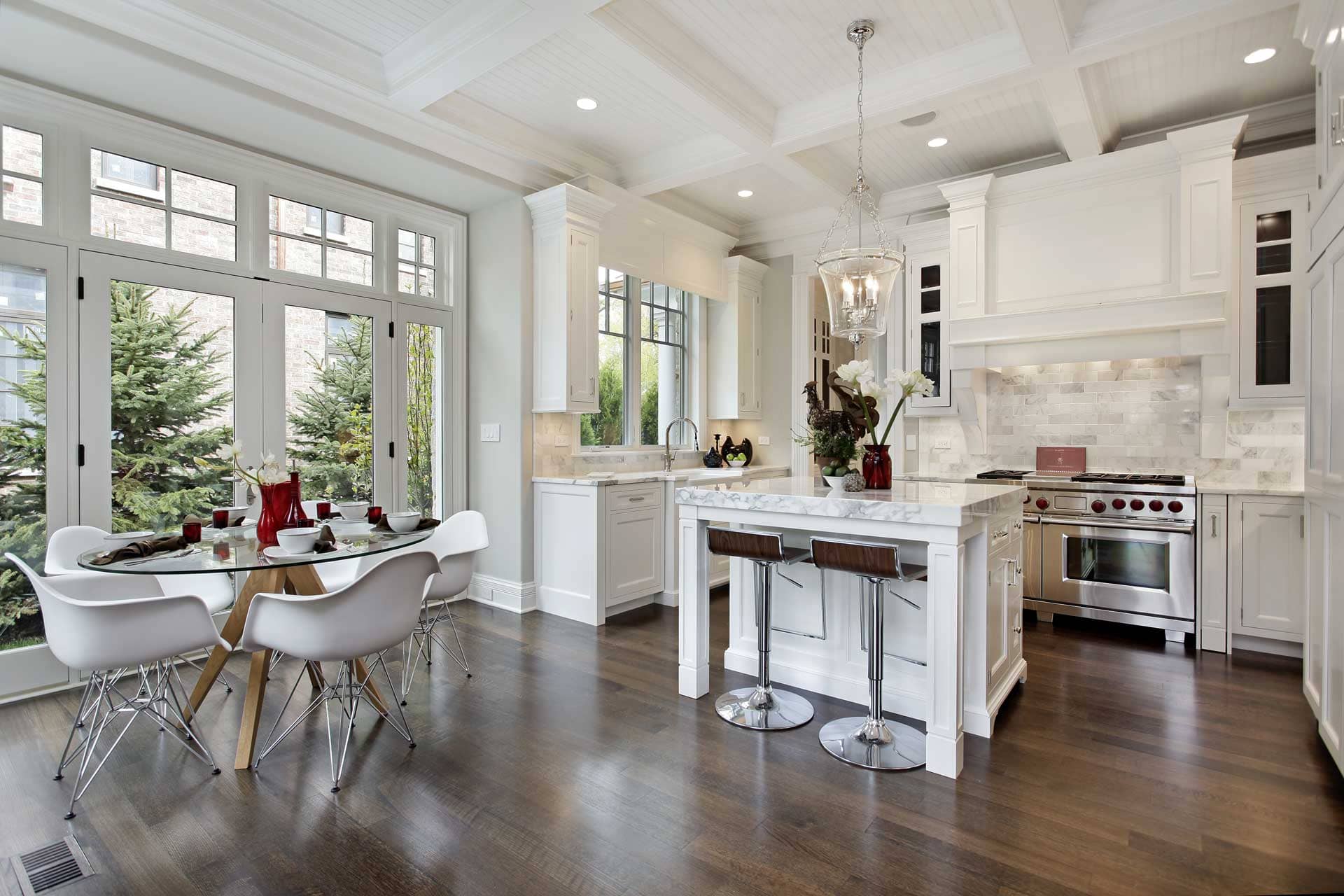 After the disaster, choosing the right contractor to repair your home is crucial. With so many contractors available, picking one that suits your needs is overwhelming.
To ensure you choose the right contractor for your flooded house repair in Medford, consider factors like their experience and expertise in handling flood damage repairs.
Check their licensing and insurance credentials before signing any agreement with them. It is also essential to look at their past projects and read reviews from previous clients.
By doing so, you will know what kind of service they offer and if they are reliable. Ultimately, choosing Swept Away Restoration for your flooded house repair needs means working with a trusted name in the industry that guarantees quality workmanship every time!
Researching and Comparing Flooded Home Restoration Contractors
Researching and comparing different professionals is essential for hiring a contractor for restoration work. At Swept Away Restoration, we recommend starting with online research to understand the contractors available in your area.
Once you have narrowed down your options, ask for references from each contractor. This will help you gauge their experience and expertise in the restoration work needed. It's important to compare pricing quotes from each contractor to ensure you get a fair price for the services provided.
At Swept Away Restoration, we pride ourselves on our exceptional reputation within the industry and among our clients.
Our team provides top-quality restoration services at competitive prices while maintaining open communication. When researching and comparing contractors for your restoration project, consider Swept Away Restoration one of your top choices.
Checking for Licenses and Insurance
These credentials ensure the company is legitimate and provide peace of mind, knowing you are protected in case something goes wrong.
Regarding cleaning services, it is crucial to ensure the company you hire has the licenses and insurance.
Cleaning requires handling potentially hazardous chemicals and equipment, posing risks if improperly handled. That's why Swept Away ensures that all our employees are licensed and insured, so our clients can have confidence in our ability to provide safe and professional cleaning services.
Besides protecting our clients' safety, having proper licenses and insurance protects us as a business. At Swept Away, we prioritize transparency in all business operations, including licensing and insurance requirements.

Swept Away Restoration for Medford Flooded House Repair Services
At Swept Away Restoration, we understand how devastating it can be to experience a flood in your home. That's why we offer quality, and professional flooded house repair services to help you get back on your feet quickly.
From the initial assessment to the final walk-through, we work closely with our clients to ensure their satisfaction with our work. We aim to restore your home and provide peace of mind during a stressful time.
Contact us today for more information about our flood restoration services and how we can assist you in getting your life back on track after a disaster strikes. In addition, you can check customer reviews on Google.

Fill in for a Direct Response