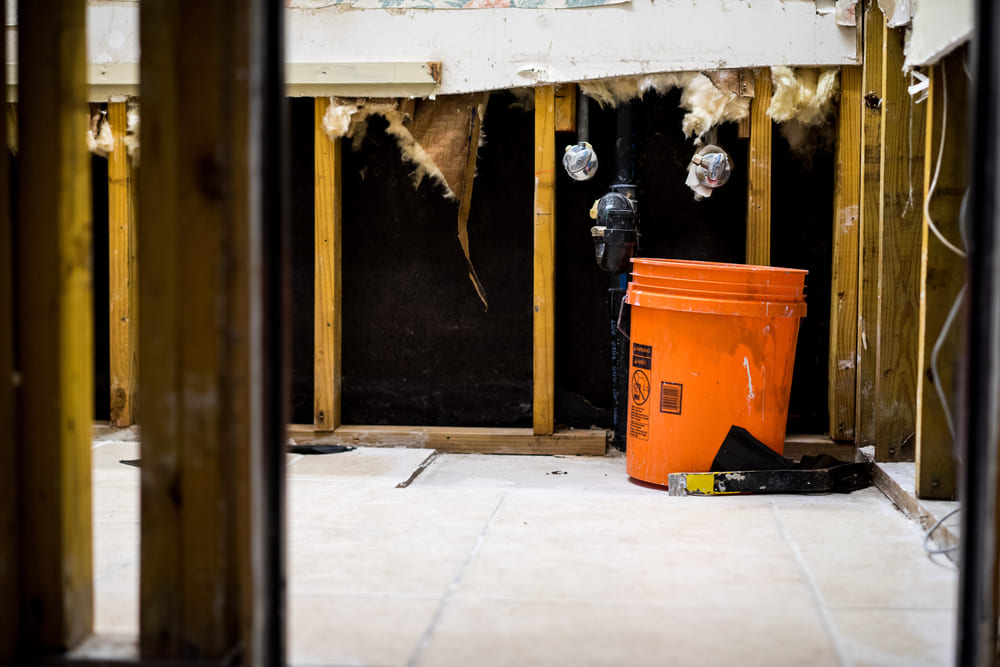 A wet spot on the ceiling usually shows a leak. The leak could come from the roof or the plumbing on one of the upper floors.
Since plumbing leaks typically begin in bathrooms, a leaky bathtub or pipe would cause water damage to the ceiling.
Read on to find out everything you need to know about fixing a leak in your bathroom or bathtub and enlisting the aid of Medford's flooded-house cleanup specialists to prevent any further damage to your home.
Why Do Bathrooms Flood Homes With Water?
Locating the source of a leak is the first step in fixing the problem. For example, when water seeps through the ceiling of a downstairs room, the culprit is most likely a leaking bathtub in the upstairs bathroom. The drain, the overflow drain, or a crack in the bathtub are the most common sources of leaks.
Once you've addressed the source of the damage, it's critical that you Hire licensed flooded home cleanup experts
Bathroom Leaks. What To Know?
A leaking bathtub drain causes most bathroom water damage. This leak happens when the drain and lines underneath your tub weaken, causing the seals to break or cracks to appear.
Even a slow drip will damage the foundation under the tub and, eventually, the rooms below.
The overflow drain is built into every bathtub, so water doesn't flood your bathroom.
As bathtubs get old, this overflow drain may crack, break, or leak. But, most likely, it's the drain gasket.
A leaky bathtub overflow drain can do the same damage to your home as a leaky drain. Maybe the leak isn't coming from the pipes at all. Instead, leaks can be caused by small, tiny cracks in the tub's body. This type of leak is easy to miss.
Fill the tub with water to see if the leak is from a crack. Look for places where water is pulled away and let it stay there. Those tiny currents are going through the crack in your bathtub.
Fixing Bathtubs That Leak
Stopping the leak is the first thing you must do to fix your bathroom. The way to fix it will depend on the leak:
Broken seals should permanently be fixed by a plumber, such as the ones at Swept Away Restoration. As part of this process, you may need to replace plumbing parts and make a watertight seal.
No matter how big or small the cracks are, a skilled repairman can use two-part epoxy to fill and seal them. Then, after a qualified plumber has found and fixed the leak, the second step in your restoration is to fix the water damage already there.
Professional cleanup services for a flooded house include drying out your ceiling and drywall, removing mold, and restoring your bathroom to how it was before the damage.
A leak can cause a lot of damage and getting the problem fixed means filing an insurance claim. Swept Away restoration works with local insurance companies, so we know what you can claim for and what you can't.
Depending on the damage, you might get a new bathroom after this kind of disaster.

Choose Medford's Mold And Flooded House Cleanup, Experts
A leak can cause more than just stains and damage to the ceiling. Water damage could cause mold to grow in your home, harming your health. If your home has water damage and you don't know what to do, you can call Swept Away Restoration for help.
If you need emergency help, your home is cleaned and back to a suitable living condition, or help with insurance, contact Swept Away for a free estimate.
Alternatively, you can fill in the compact form below for a staff member to be in touch. In addition, you can check our customer reviews on Google.

Fill in the form for a speedy response