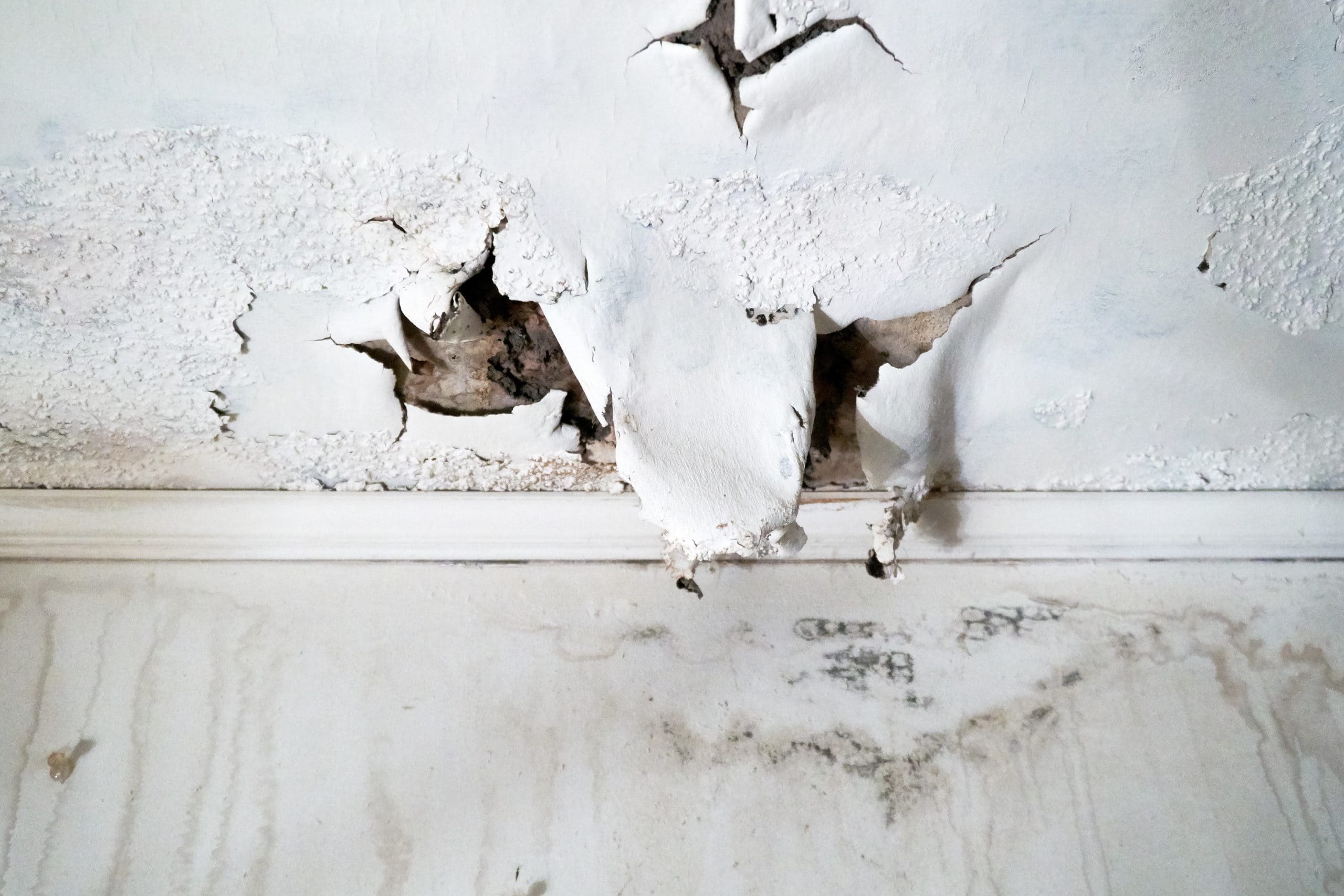 Broken pipes and natural floods can seriously damage your home, but any structure is at risk.
An inspection by a Flooded House Cleanup company before you move into a new home can save you tens of thousands of dollars in repairs if you experience an unexpected leak.
To determine if water damage has occurred and what kind of structural problems have arisen, Swept Away Restoration inspects.
Pre-inspections can also reveal wall damage caused by water that would otherwise go undetected. Recognizing these early warning signs of a potential need for Medford Flooded House Cleanup services will allow you to be better prepared for when they arise.
Water Marks on the Upper and Lower Walls
The presence of water lines on the wall is a telltale sign of water damage. Likewise, water stains or streaks on the wall show potential water damage that an expert should check out.
Water pipes can be plastic or metal. First, there are leaks in the plumbing that supplies water to your house—predicted home plumbing leak warning signs. If moisture is close to the foundation's waterline, you can assume flooding has occurred.
If mold is growing behind the drywall, the restoration team may need to check the pipes. You may be sitting on a time bomb until you spend thousands of dollars.
When you need a 5-star service? Then, you've come to the right place. We offer Flooded House Cleanup & carpet cleaning in Medford, Medford, Jackson County, and Ashland.
Paint Is Peeling Or Faded On The Walls Or Ceilings
Water damage can also be identified by paint that has faded. In time, the paint will flake off as the wood dries beneath it. The presence of water damage makes this a potential recurrence.
It would help if you looked for other signs of water intrusion in addition to the paint's fading before you conclude that water damage is to blame. Then, you might need Swept Away Restoration to help figure out how extensive the damage is and where it started.
There Is A Musty Odor In Certain Areas
A musty odor can detect damage from water. This is because the growth of mold and mildew usually accompanies damp conditions.
These items will have a very pungent odor. Name a few examples of foul odors: rot, mildew, and sourness (think rotting eggs).
You should look into the possible water damage if any of these signs are present. The next step is to get an estimate of the damage done by a Medford Flooded House Cleanup professional.

When Your Home Has Been Affected By The Flood In Medford, Call Us!
Water can cause problems in any part of the house. As a result, it is crucial to keep an eye out for warning signs of water damage and to act promptly if any are discovered.
If you need help, it's best to ask professionals. Then, before any water damage has occurred, they can assess the situation and put things right.
Experts should be called in during times of emergency to help with restoration and to file an insurance claim. Contact Swept Away for a free estimate or speak to staff directly if you have an emergency.
Alternatively, you can fill in the compact form below for a staff member to be in touch. In addition, you can check our customer reviews on Google.

Fill in for a fast response