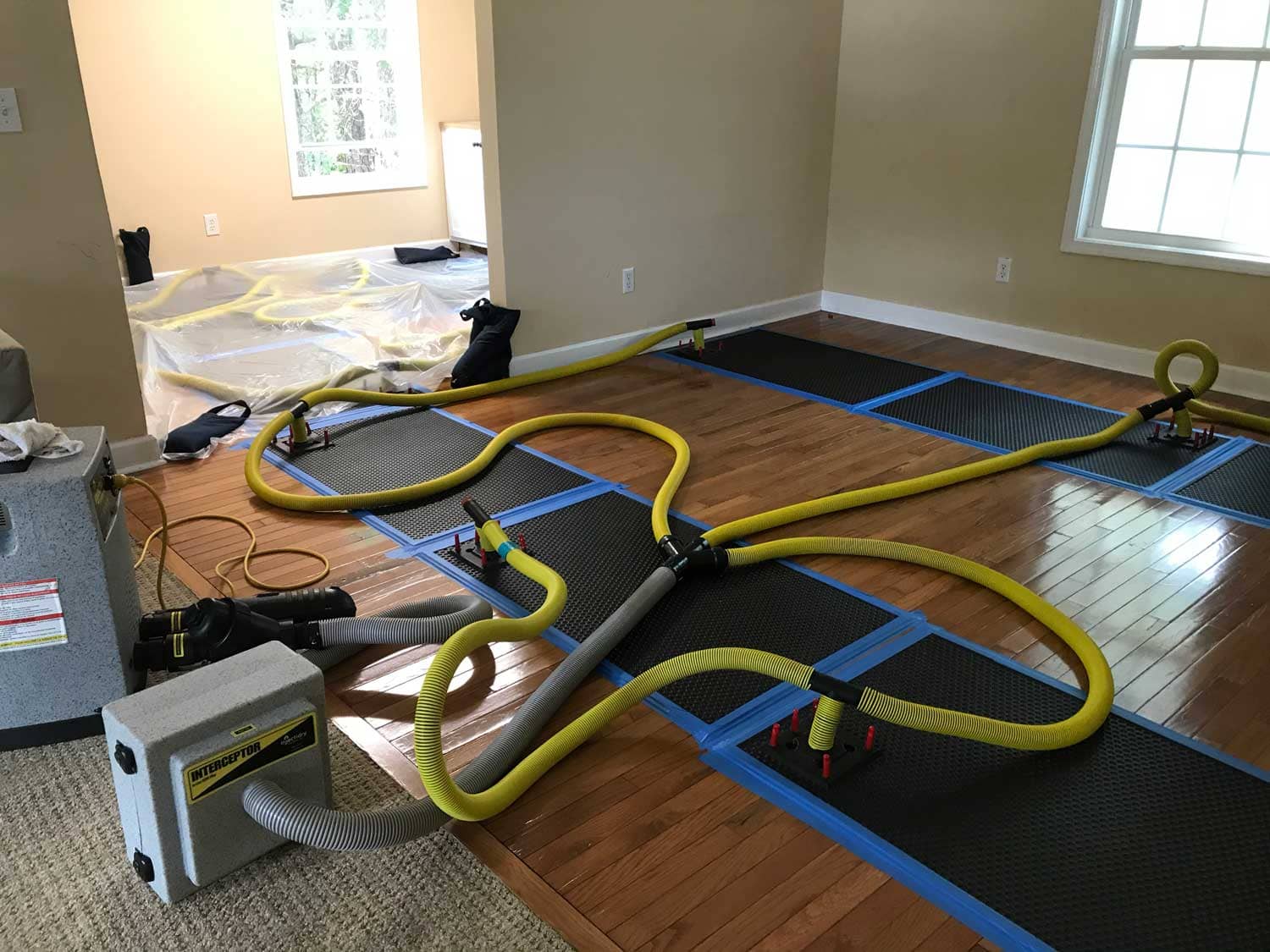 Even the most robust stone can be worn away by water, putting your home's foundation at risk. It could cause the parts of your foundation to fall apart and create pressure that could damage your house and put people in danger.
Water may not seem like a big deal, but it can be a hazardous force when it rains hard, makes big puddles, and breaks pipes.
So, no matter what caused a home disaster, a homeowner should call a reputable Jacksonville water damage restoration company like Swept Away Restoration. We might do thorough inspections and fix the damage as soon as possible to stop further damage and prevent future problems with the house.
Why Use Experts for Jacksonville Water Damage Restoration?
Here are the most important reasons you should hire water damage restoration experts in Jacksonville to fix your house.
Any surface that can soak up water will do so. Most water will flow through an underground aquifer if it lands on soil that drains well. More expansive soils, like clay, can't drain other soil types because they trap the water.
If the thing can understand what it means to absorb, it will continue to take in liquid. But when it grows enough, it changes the texture and pressure of the surface. So, for example, when the soil around your foundation expands, do the walls, putting pressure on other parts of your house.
If the pressure keeps up, the foundation of your home could crack, letting water in and seriously damaging the structure.
Professionals Needed for Hydrostatic Pressure in Flooded Homes
Hydrostatic pressure might harm your foundations. This stresses your foundation's walls and pulls at concrete slabs, causing basement floor cracks.
This can cause floor fractures and flooding, making it dangerous. Therefore, it's essential to have catastrophe repair services in Jacksonville check your home for water and foundation damage.

Get Help From Jacksonville Flooded Home Repair Experts
At first, water might not seem like a significant threat to your home's foundation. But even though water can affect your house one of the most dangerous is that it can damage the way it is built.
Let's say you think your home's foundation might be broken. Talk to a qualified Jacksonville water damage restoration company to ensure the proper steps are taken to fix your property and ensure it is safe again.
If you need emergency help or your carpet looks the best, you can contact Swept Away for a free estimate.
Alternatively, you can fill in the compact form below for a staff member to be in touch. In addition, you can check our customer reviews on Google.

Fill in for a fast response