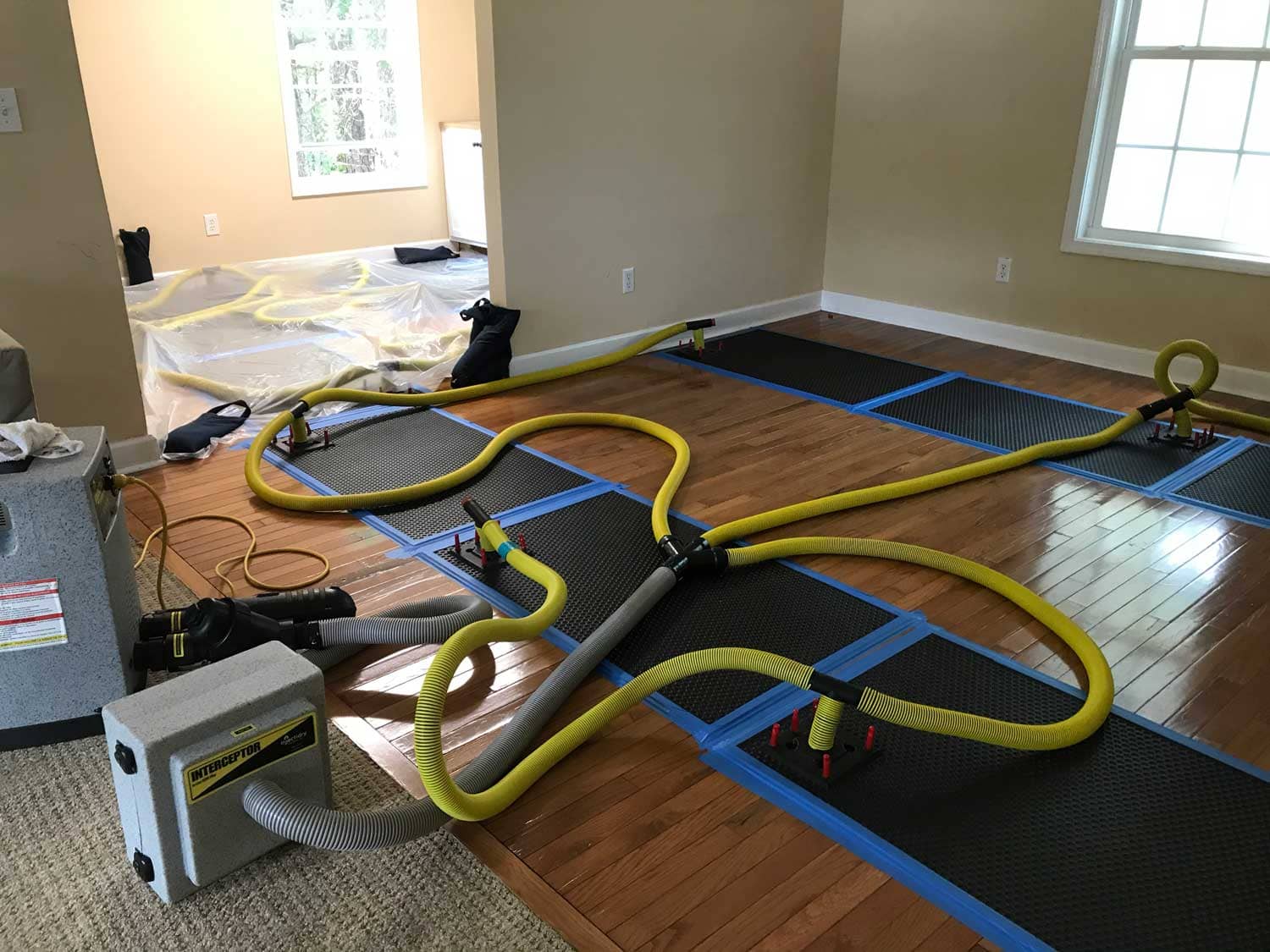 Floods, burst pipes, and leaky roofs can cause significant water damage to homes and businesses. The harm from water damage can be both immediate and long-lasting, making prompt and effective water damage restoration essential.
That's where Swept Away Restoration in Jacksonville, OR, comes in. Our experienced team of water damage restoration professionals is equipped to handle all levels of damage, from minor leaks to major floods.
Comprehensive Home Water Damage Restoration Services
We provide comprehensive home water damage restoration services that aim to restore your home to its pre-damaged state.
Our services include water extraction, drying and dehumidification, mold remediation, and repairs. We understand that water damage can be a traumatic experience, which is why we work diligently to get your home back to normal as quickly as possible.
Professional Water Damage Repair Services
Water damage repair is a crucial part of the water damage restoration process. At Swept Away Restoration, we have the expertise and equipment necessary to repair the damage caused by water.
Our repair services include but are not limited to, structural repairs, drywall repair, flooring repairs, and more. We work closely with you to assess the damage and provide a thorough repair plan to get your home back to its original state.
Flooded House Cleanup and Repair
If your home has been flooded, it's essential to act quickly. The longer you wait, the more damage will be done to your home and the harder it will be to restore it.
Our flooded house cleanup and repair services are designed to minimize damage and restore your home to its pre-flood condition. We use the latest equipment and techniques to remove the water, dry your home, and make necessary repairs.
Trustworthy Home Water Damage Cleanup
Swept Away Restoration is committed to providing reliable and trustworthy home water damage cleanup services. We understand the importance of having a clean and safe home, which is why we use only the highest-quality products and equipment to clean up the damage.
Our cleanup services include removing any contaminated materials, cleaning and sanitizing the affected areas, and ensuring that your home is safe for you and your family.

Where To Find Premium Water Damage Repair Professionals?
Don't wait to act when water damage strikes your home. Contact Swept Away Restoration in Jacksonville, OR, for prompt, professional, and adequate water damage restoration services.
Our experienced team of water damage experts is ready to help you get your home back to its original state. Contact us for a free consultation today, and let Swept Away Restoration take care of all your mold remediation needs.
Our team is available 24/7 to address your emergency and provide a free estimate. Let us help you restore your property and your peace of mind.
Alternatively, you can fill in the compact form below for a staff member to be in touch. In addition, you can check our customer reviews on Google.

Fill In For A Quick Response