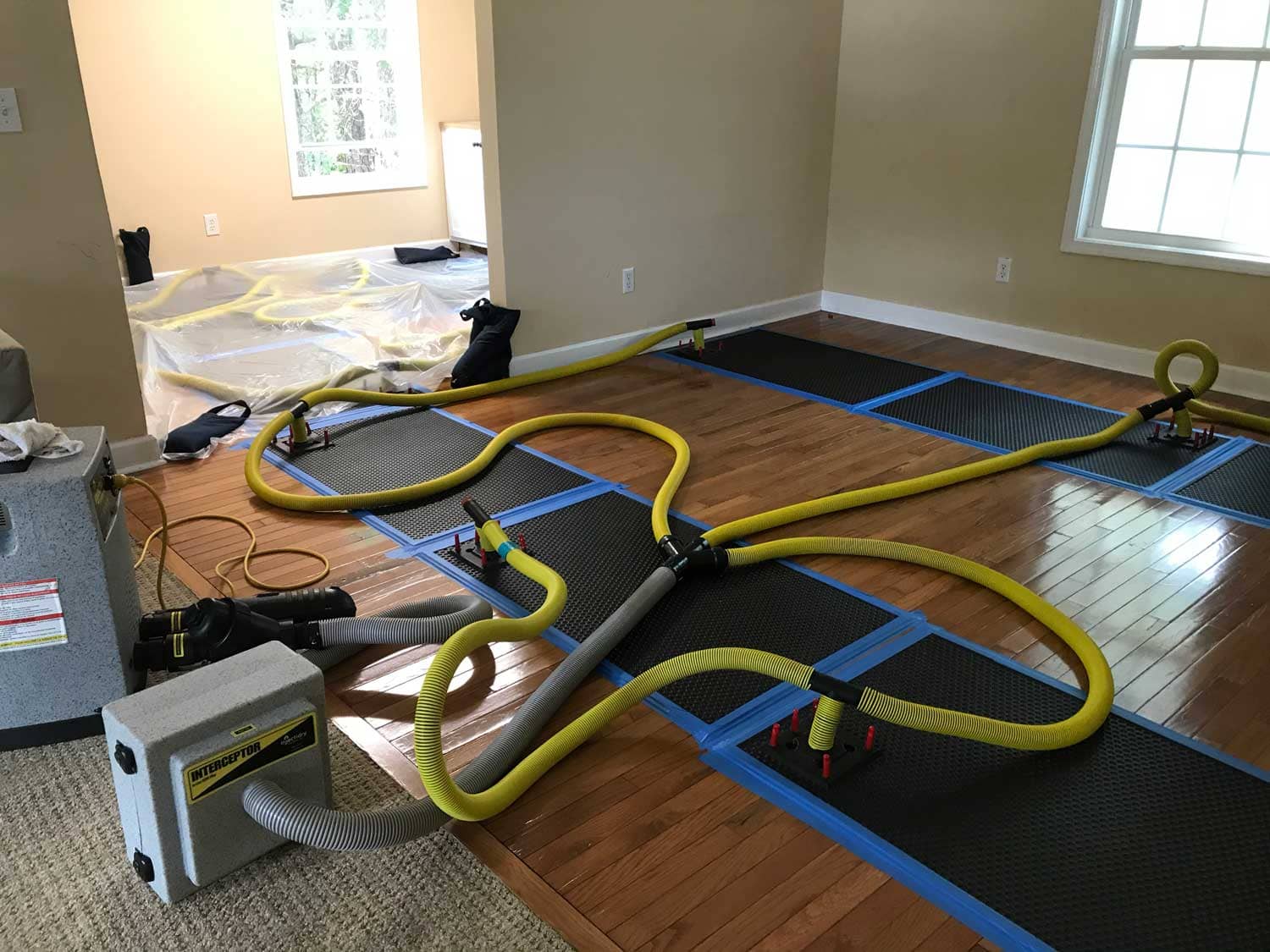 Water can cause extensive damage to structures and possessions. For example, water penetrating a home or business's walls, floors, and ceilings can cause peeling and deterioration.
Storms, broken pipes, overflowing toilets, groundwater seepage, and pipe bursts are some potential sources of excess water. The smell left behind by water damage isn't always pleasant.
Be sensible of your family's well-being if water damage occurs in your home. Some precautions to take when dealing with water and water damage are discussed here. Then, after you've got the situation under control, it's time to call in the professionals for water damage restoration in your Jacksonville home.
Jacksonville Homes Flooded house cleanup
Most people try to prepare for seasonal water damage. A broken water line, either inside the house or nearby, is another potential source of water damage. Again, however, flood forecasting is more accessible when the flooding is caused by something other than the weather.
Please turn off your water supply as soon as you realize a leak before attempting to access lower electrical outlets.
Make sure the basement and first floor have nothing of value or are plugged in. If you need help to clean up after flooding in your home, call Swept Away Restoration in your area.
Storm and Rain Ruins Homes
Storms and flash floods can cause periodic flooding. However, if your area regularly experiences severe flooding because of heavy seasonal rainfall, it's best to take preventative measures beforehand. Exercise extra caution and vigilance if you call a lake, river, or other body of water home.
Lessen the risk of damage to your home by keeping your basement and ground floor clean. Rain and storm damage can be avoided if the roofing system, including the drainage pipes, is in good working order. Small roof damage could rapidly deteriorate into catastrophic holes and torrential rain.
Even when houses are prepared for heavy rain, rainwater can still cause problems. If water leaks from the upper levels, it could soak the house's walls, tiles, and ceilings. These are dangerous because they allow water to get into electrical systems. In addition, electronics don't do well in humid conditions.
Make your virtual items as soon as possible and turn off the breakers in case of a power outage during a severe storm. First, mop up any standing water. Swept Away can then come and dry out your home and remove the water before any further damage is done.

Get Help From Jacksonville Home Water Damage Restoration Experts
Floods, rain, and leaks can cause intense water damage, and it could be costly to repair. Contact may cause the destruction of most of your possessions and interior components.
Electrical systems can be compromised by even a trace amount of water or moisture, causing electric shock fields to be generated. However, the damage to your house and belongings can be reduced if you take quick action.
If you need emergency help or your carpet looks the best, you can contact Swept Away for a free estimate.
When you need a 5-star service? Then, you've come to the right place. We offer water damage restoration & carpet cleaning in Medford, Jacksonville, Jacksonville, and Ashland.
Alternatively, you can fill in the compact form below for a staff member to be in touch. In addition, you can check our customer reviews on Google.

Fill in for a fast response