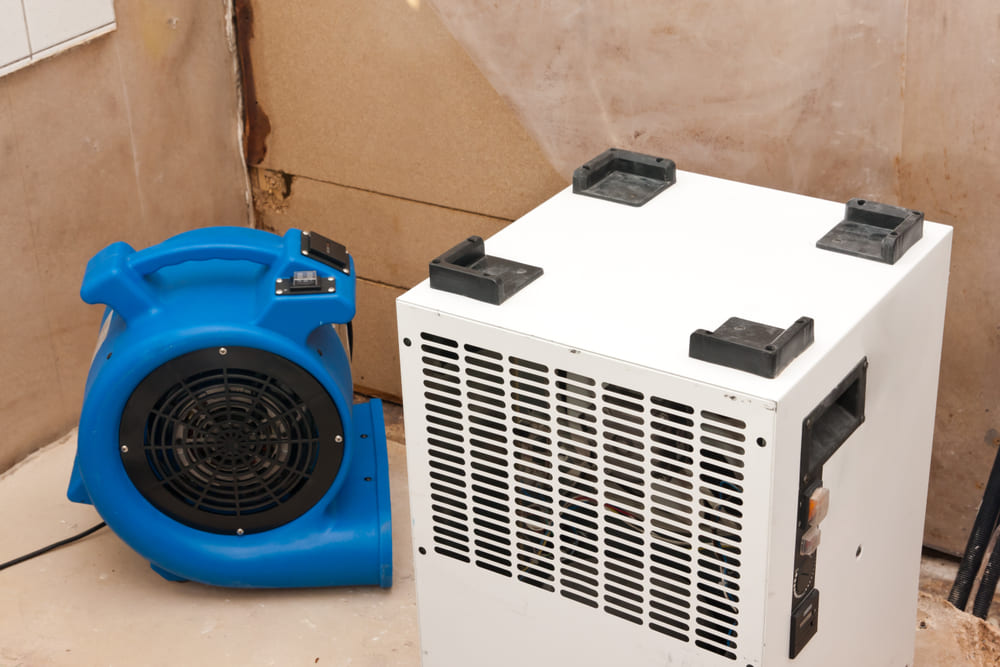 Our skilled professionals are committed to providing extensive support throughout the cleanup process. From start to finish, we'll be there every step of the way to ensure your home is restored to its pre-flood condition.
You can expect prompt service when choosing Swept Away Restoration for your flooded house repair needs.
Besides our cleanup services, we also help file insurance claims about your flood damage. At Swept Away Restoration, we're dedicated to restoring your home and easing some burdens associated with flooding disasters. Contact us to see how we help mitigate the effects of a flooded house on your property in Jacksonville, OR.
The Jacksonville, OR Water Damage Restoration Process
Swept Away is a trusted name regarding water damage restoration in Jacksonville, OR. Our experts follow a meticulous process to restore your property to its pre-damage state. The first step involves assessing the extent of damage caused by water and identifying the source of the problem.
Once we have identified the root cause, we begin cleaning by removing all standing water from your premises using high-powered vacuums and pumps.
We then use dehumidifiers and air movers to dry out any remaining moisture that may have seeped into walls or flooring. This helps prevent mold growth, which can lead to further damage.
Our next step involves thoroughly cleaning and sanitizing all affected areas. We use specialized equipment and solutions to remove any odors or bacteria left behind by the water damage.
How Swept Away Restoration Can Help You Restore Your Home
Swept Away Restoration is a reliable and professional service provider to assist you in restoring your home. We understand the stress and trauma of dealing with property damage and provide prompt solutions for homeowners. Our team comprises skilled professionals who have years of experience in restoration services.
At Swept Away, we offer various restoration services like water damage repair, mold remediation, fire damage restoration, and more. Our experts use state-of-the-art equipment and techniques to ensure the complete removal of any potential hazards present after a disaster. Our team works closely with your insurance company to help ensure the process goes smoothly.

Trust Jacksonville Swept Away Restoration for Your Water Damage Restoration Needs
At Swept Away Restoration, we understand the devastating impact of water damage and offer efficient solutions to restore your property.
Our professionals have state-of-the-art equipment and years of expertise in handling water damage restoration needs. With our 24/7 emergency response service, you can trust us to be there when disaster strikes.
Don't let water damage disrupt your life any longer than necessary–contact Swept Away Restoration today for a free consultation! Let us show you why we are Jacksonville's go-to choice for all their water damage restoration needs.
Or fill out the compact form below, and one of our staff members will contact you. In addition, you can check customer reviews on Google.

Fill in for a Direct Response