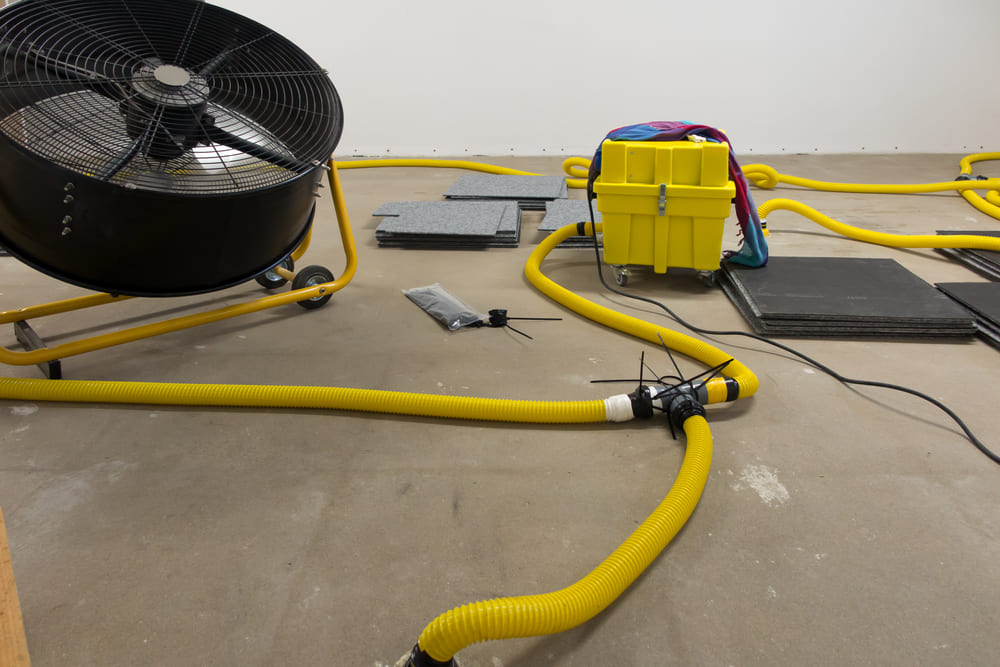 Getting rid of still water as soon as possible is very important. Start with where the water comes from. Call a Jackson County water damage services company that fixes plumbing leaks if you need to.
To get rid of standing water, you must follow these steps and finish them.
When you deal with water that doesn't move, you'll see why you need professional Jackson County water damage services. You can't do it yourself.
Repair Flood Damage With The Right Tools
Renting equipment to get rid of water and dry things will make the work easier to handle. For example, you can rent submersible pumps, wet vacs, heavy-duty fans, and dehumidifiers.
But you could rent for weeks in the time you spend trying to dry your home.
First, pump out any deep pools of water that are still. Then, use a wet vac to get as much water as possible. Lastly, mop wet floors and wipe down wet walls with old towels.
Swept Away Restoration uses high-powered vehicle pumps that get rid of water faster than many tools you can rent.
Remove Damaged Materials and Dry Fast
Don't try to dry baseboards or drywall that has been soaked. In just 48 hours, the damaged materials can become a breeding ground for mold and mildew. Water damage services teams will remove everything ruined by standing water.
Position powerful fans so that they blow in crosscurrents across wet surfaces. Continuous use of dehumidifiers and other air-moving devices is recommended. Drying time can range from three days to a few weeks.
Swept Away Restoration uses mighty fans to dry houses speedily.
When you need a 5-star service? Then, you've come to the right place. In most cases, we can come running in less than an hour to offer flooded house damage restoration & carpet cleaning in Jacksonville, Jackson County, Medford, and Ashland.
Disinfection and Water Cleanup Services
Leaks and plumbing problems exist behind the walls of every home and business. Unfortunately, when it rains, it is impossible to keep the puddles in the yard from spreading. However, you can still lessen the odds of water staying and stagnating around your house.
Damaged Roof Shingles

Leaking plumbing pipes

Grading leads to basement leaks
Fortunately, Swept Away Restoration routinely works with insurance providers, saving you the trouble of dealing directly with them. As a result, we can ensure your claim is processed quickly and without significant problems.
Fix Water Problems With Jackson County Water Damage Services
Mopping the basement or waiting for the sun to dry the puddles on the lawn aren't always viable options. Standing water is bad for your health and your house's foundation.
Swept Away Restoration is your go-to company for cleanup and restoration when it comes to drying out after flooding.
When dealing with standing water, you should hire the best water damage restoration service in Jackson County.
If you need emergency help for restoration and how to process your insurance claim, then you need experts. Contact Swept Away for a free estimate or speak to staff directly if you have an emergency.
Alternatively, you can fill in the compact form below for a staff member to be in touch. In addition, you can check our customer reviews on Google.

Fill In For A Quick Response