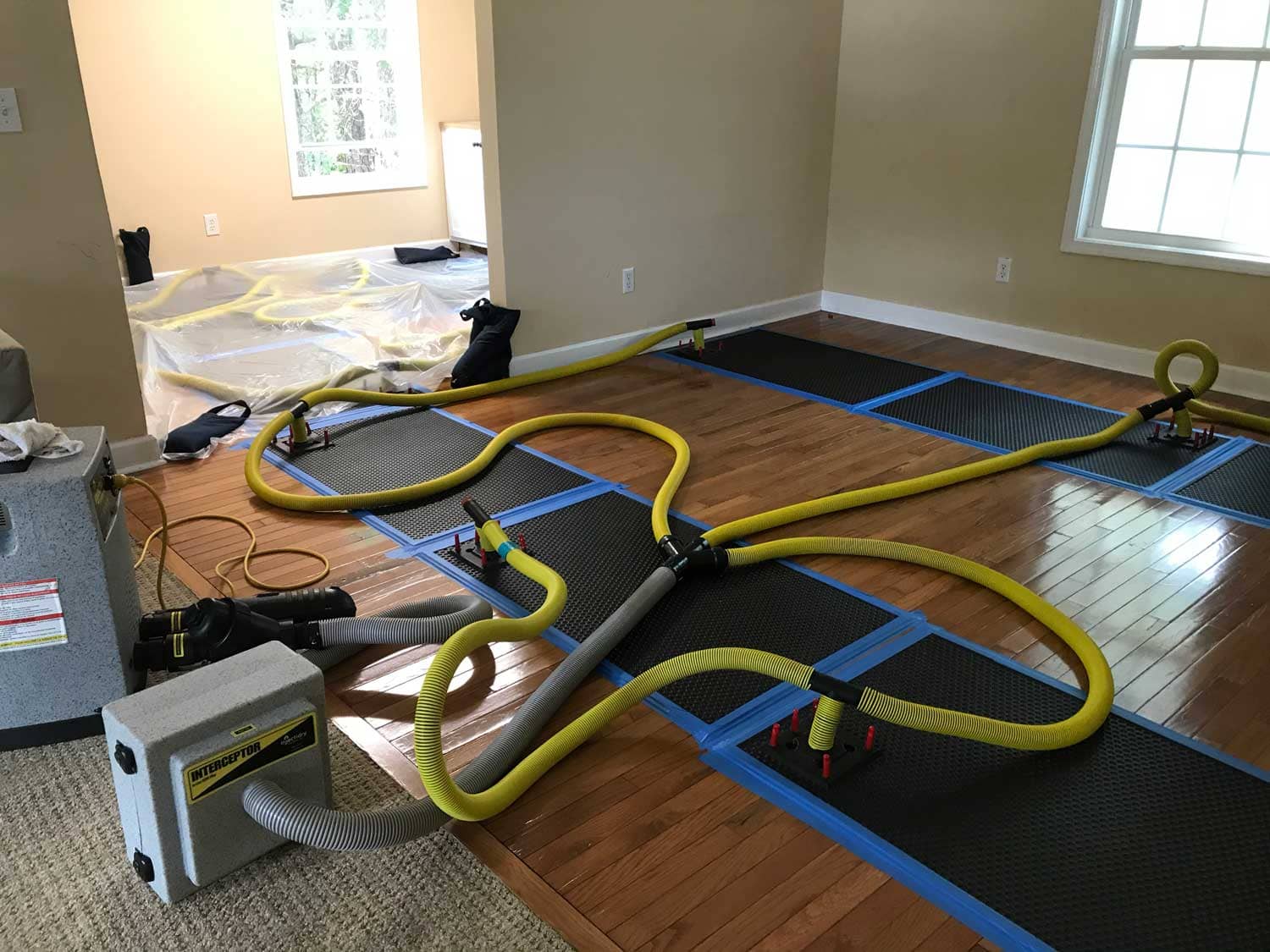 Swept Away Restoration can help you with the aftermath of a water disaster in Jackson County, OR. Our comprehensive home water damage restoration services are here to help those who have experienced devastating water damage in their homes.
First, we assess the damage and create a restoration plan. Using state-of-the-art equipment, our team will then carefully remove any standing water and dry out all affected areas.
At Swept Away Restoration, we aim to make the home water damage restoration process as stress-free as possible for you. We are available 24/7 for emergency services and are committed to providing high-quality workmanship at competitive prices.
The Benefits of Professional Home Water Damage Restoration
1. Professional home water damage restoration services can help you save time and money by addressing the issue promptly and efficiently. We equip our team at Swept Away to handle any size of flooded house repair, minimizing the risk of mold growth and further water damage.
2. Hiring a professional also ensures they will thoroughly dry your home out, preventing long-term structural issues like weakened walls or foundation problems. With our advanced equipment and techniques, we can remove excess moisture from carpets, flooring, and other materials to prevent future issues.
3. Besides these practical benefits, professional home water damage restoration can give you peace of mind knowing that the job was done right.
How Swept Away Restoration Can Help You Restore Your Home
We offer various restoration services that help you get your life back on track quickly and efficiently.
Our experts provide the highest service and workmanship in every project we undertake. From initial assessment to final cleanup, we'll be with you every step of the way, ensuring your home is restored to its pre-damage condition. We use state-of-the-art equipment and techniques to ensure our work is done thoroughly and effectively.
At Swept Away, we pride ourselves on providing a reliable service that meets our client's needs while maintaining strict safety standards for our team members and your property.

Restore Your Home to its Pre-Water Damage Condition with Swept Away Restoration
Swept Away Restoration knows all about the devastating effects that water damage can have on your home. The aftermath of water damage can leave you feeling overwhelmed and unsure where to turn, from flooded basements to burst pipes.
Don't let water damage take over your life. Contact us today for a free consultation, and let us help restore your home to its pre-damage condition.
Or fill out the compact form below, and one of our staff members will contact you. In addition, you can check customer reviews on Google.

Fill in for a Direct Response