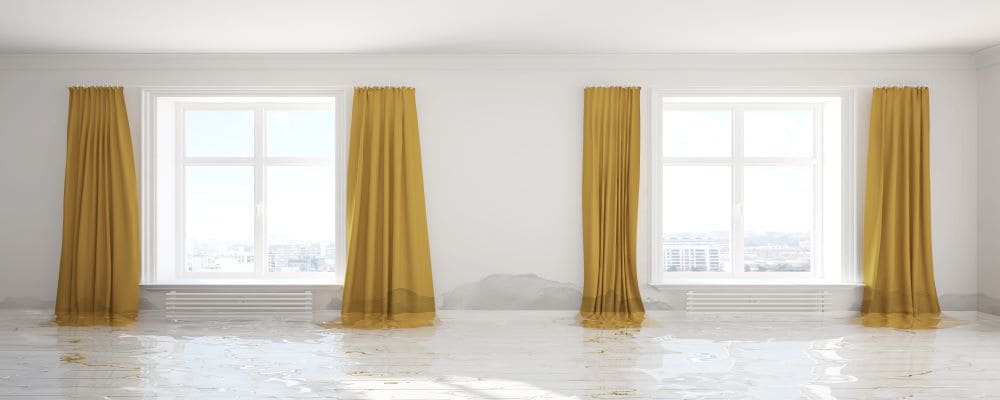 After severe weather, water damage to homes often occurs because of flooding. Pipes can crack and leak because of temperature changes, and flooding can occur in rivers and lakes as ice melts. In addition, pipes might rupture when you least expect it, leading to water damage.
If you take every precaution, accidents may still occur, and floods may still cause damage to your property. Therefore, professionals in Jackson County who can repair flood damage should be called immediately.
If your home has been flooded or has sustained water damage from flooding, the following advice should help you get back on your feet more quickly:
Be Prepared For Flood Emergencies
It's a good idea to be ready for emergencies. Plan your escape routes if you live in a flood-prone location, and ensure you've packed your essentials like food and clothing in advance. In addition, enhancing drainage systems, ensuring roof integrity, and performing routine plumbing repairs can help lessen the flooded home water damage.
After a crisis, ensure you and your family are secure before evacuating the area. Look for potential trip hazards, flotsam, and weak structures to prevent disasters.
Contact Flooded Home Water Damage Cleanup Experts.
Harmful germs thrive in damp environments and can damage your health and your home's structure.
In less than 48 hours, mold and mildew will form, so you need help immediately.
Always keep the contact information handy for your selected flood damage restoration business, whether it's Swept Away Restoration or someone else.
It would help if you let the experts take care of everything. However, removing damp carpets from the house may be beneficial as soon as possible to allow them to dry.
If you respond quickly to a flood in your home, you may prevent permanent damage to your flooring and reduce the time and money required to restore it.
The insurance claims process can be streamlined with the help of our experts. In addition, we may document the damage and restoration progress using photographs at any time.
Our familiarity with various insurance providers means we can usually start working immediately to rescue your home.

Get Help With Jackson County Home Water Damage Cleanup Now!
Water damage and floods should be a homeowner's top priority. Having a plan for what to do and who to contact in an emergency is a necessary part of this.
If your home is flooded, it is best to find a local service provider who can react quickly and has experience with flood restoration.
If you need emergency help, your home is cleaned and back to a suitable living condition, or help with insurance, contact Swept Away for a free estimate.
Alternatively, you can fill in the compact form below for a staff member to be in touch. In addition, you can check our customer reviews on Google.

Fill in for a fast response