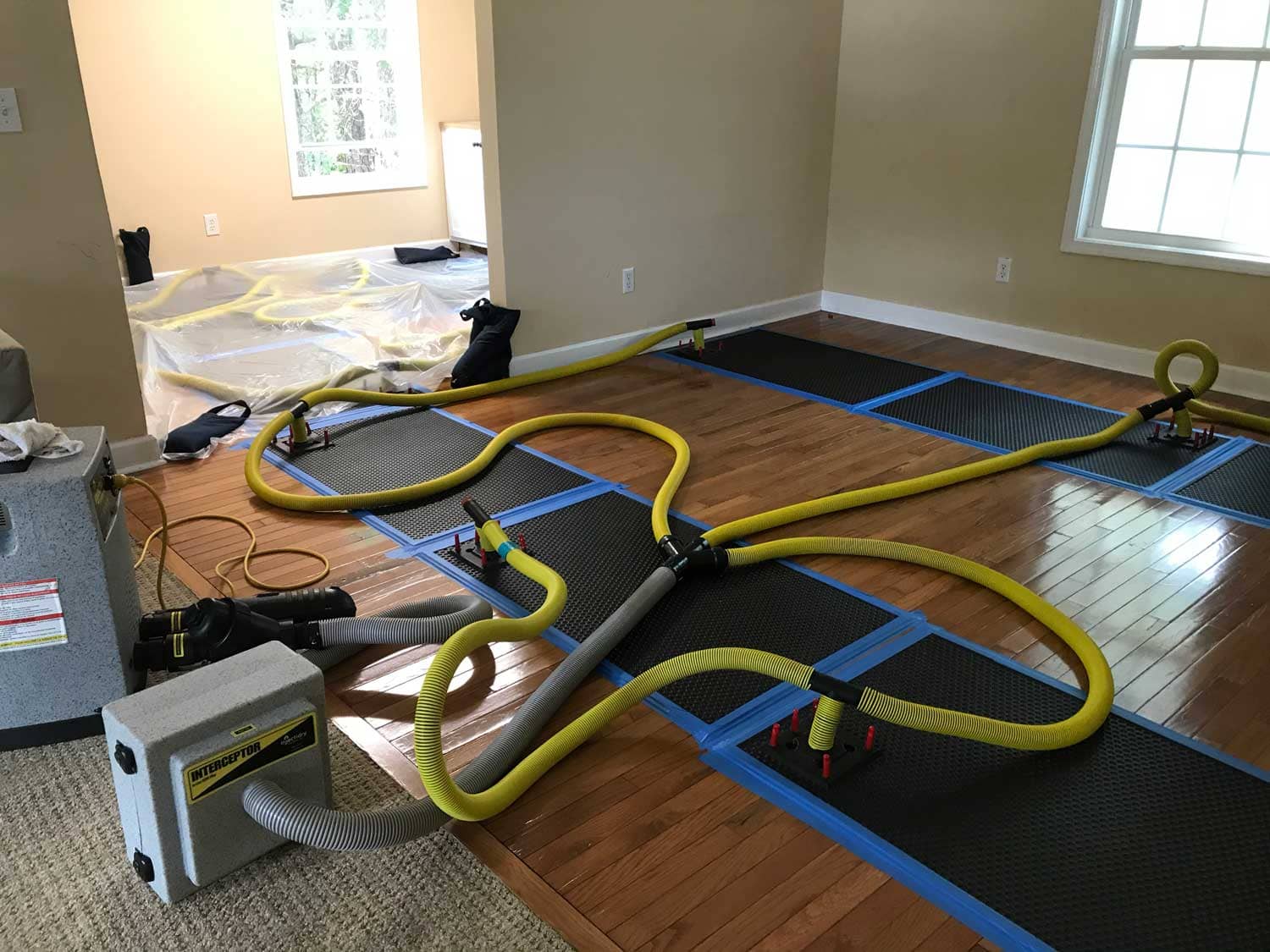 Several water shut-off valves are throughout your home's plumbing system, regulating water flow from pipes that run throughout the house. These valves enable you to cut off the water in an emergency, when repairs are required, or when your house will be vacant.
Understanding where these water valves are located is essential since you may not have much time to figure it out in an emergency, resulting in costly repairs later. At the very least, you need to know their location to tell your Jacksonville home flooded house repair crews.
Why You Need To Know Where Your Shut-Off Valves Are?
When you turn the knob on a shut-off valve, the water supply is cut off to that fixture or the entire house.
During a crisis, these valves accomplish precisely what their names imply: they turn off the water supply to stop further damage from occurring, which may otherwise cost thousands to fix.
Finding the water shut-off valves inside can be a hassle. If you're lucky, the valve you need to turn off is easy to use, and the knob or lever is conveniently found on a boundary wall. If it's hidden, you'll have to employ your skills as a "plumbing detective." One of the following is most likely where you'll find your valve.
When you need a 5-star service? Then, you've come to the right place. We offer flooded house cleanup & carpet cleaning in Medford, Jacksonville, Ashland, and Jackson County.
Where Can I Find Water Shutoff Valves?
A house's outer wall. If you're looking for something on the ground floor, you'll have to stoop down to either the basement or the lowest part of the wall.
Near your home's water meter. The report from your home inspection should tell you where the emergency shut-off valve is located. The house inspection report you received before closing should have shown this.
Place it near the water heater or under the sink. Typically, the valves are in or near the ground-floor WCs. That might show it's not on an exterior wall but in a closet next to the toilet.

Who To Get Help For Flooded House Repair
The water to turn off the water supply to a pipe or fixture is crucial for plumbing repairs; thus, shut-off valves are always present. But now, we have more pressing concerns, such as responding to urgent situations.
Turn off the water main before you leave the residence. A burst pipe within a house is a more likely cause of flooding than the storm itself. Therefore, to prevent flooding, it is essential to turn off the water and drain the pipes in advance.
Knowing the location of the water shut-off valves in your home is crucial in the event of a plumbing issue.
It's not a good idea to stand around with water in your hand waiting for the flooded house restoration crew to come. Instead, turn unnecessary hassle and potential property damage by turning off the major water supply.
If you need emergency flooded house restoration or want your carpets revived after years of heavy foot traffic, you can contact Swept Away for a free estimate.
Alternatively, you can fill in the compact form below for a staff member to be in touch. In addition, you can check our customer reviews on Google.

Fill in for a fast response