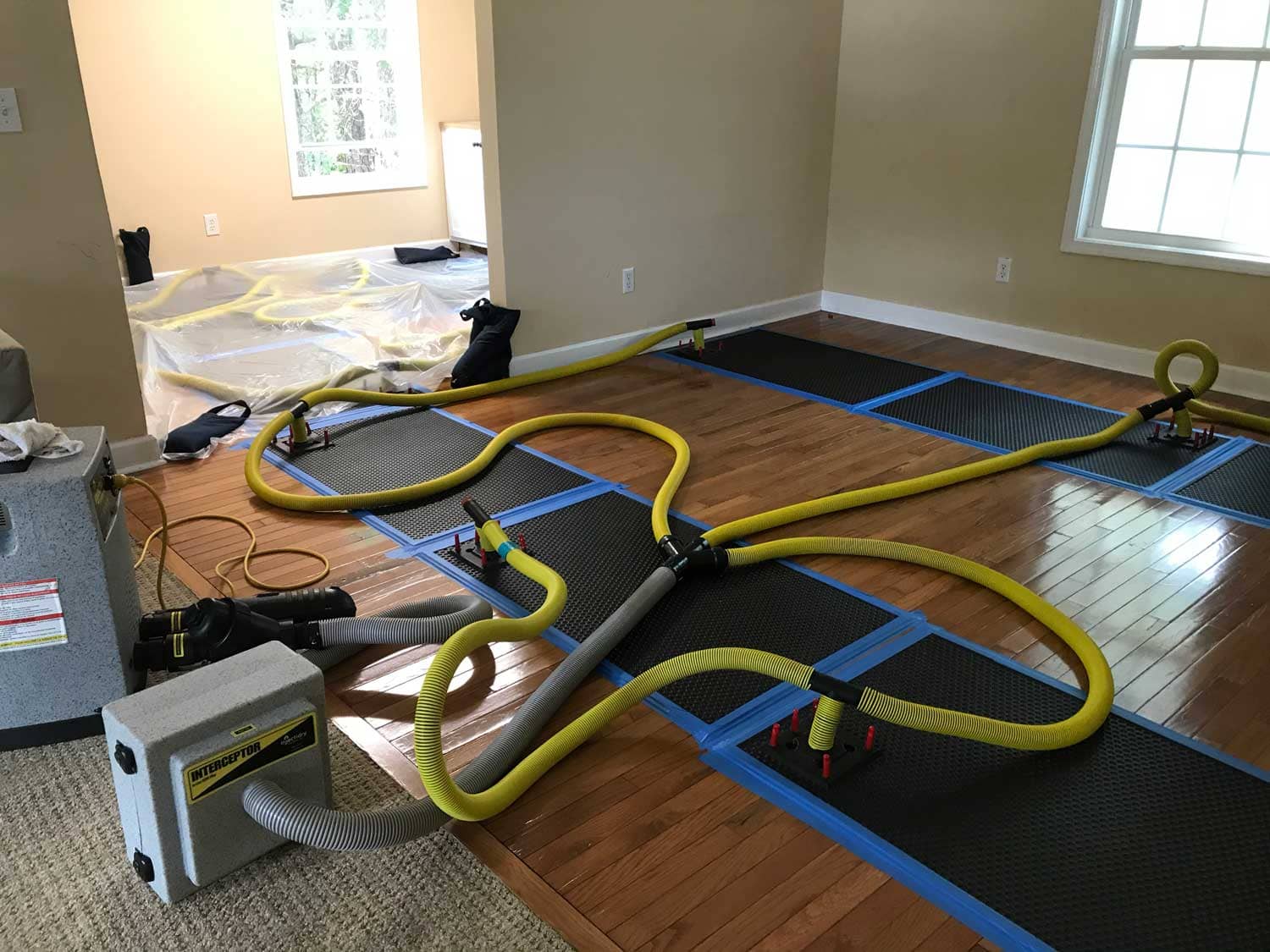 It is fair to want to do everything possible to protect your home and property if your Jacksonville home suffers water damage or a flood.
However, you should also be worried about your safety, mainly if there has been substantial flooding or water damage.
Always prioritize your safety over preserving your property. You may adequately safeguard yourself and your home after water damage by being aware of and comprehending the hazards associated with flood cleanup.
Jacksonville flooded home cleanup experts from Swept Away Restoration can keep your family safe as they fix your home.
Be Prepared For Any Type of Flood
To manage the specific type of water damage cleaning you are dealing with, you should always use the necessary safety clothes and tools.
Typically, this entails safety equipment, including goggles, rubber boots, gloves, and a respirator or mask. Floodwaters can contain harmful chemicals that can give you an illness or make you sick. Avoid spreading pollution to other areas of your Jacksonville house if mold growth is a risk.
Play it Safe In Flooded Homes
Always confirm it is safe to do so before entering an area flooded. This can entail turning off the electricity and ensuring no utility lines are damaged or left on. Ventilate the house once you enter to eliminate any possibly dangerous contaminants. Take regular breaks to catch some fresh air when undertaking water damage cleanup.
Before an expert has inspected and cleared your electrical system for safety, don't use any electricity. Additionally, never operate a gas generator indoors.
Process Water Damaged Items
Goods with water damage must be disposed of or dried out and restored, while unaffected items can be relocated to a secure area for storage.
Take pictures, videos, and an inventory of everything for your insurance claim. Unfortunately, many items cannot be saved after a flood, but if your items are affected by clean water, it may be possible to restore most items if cleanup begins quickly.
Swept Away Restoration works with major insurance companies to keep your claim moving without hiccups.

Get The Best Jacksonville Home Cleanup With Swept Away Restoration
Hiring a skilled water damage cleanup team from Swept Away Restoration is advised, even if some flood damage cleanup businesses might be able to complete the task. This is because they often use the appropriate equipment and know what they are doing.
Hiring a professional in Jacksonville can hasten the water damage cleanup process, minimizing your losses and the time required for flood cleanup.
Swept Away Restoration answers 24 hours a day to any water damage emergency and offers emergency water damage cleanup services in Jacksonville and the surrounding areas.
Contact Swept Away for a free estimate or speak to staff directly if you have an emergency.
Alternatively, you can fill in the compact form below for a staff member to be in touch. In addition, you can check our customer reviews on Google.

Fill In For A Quick Response