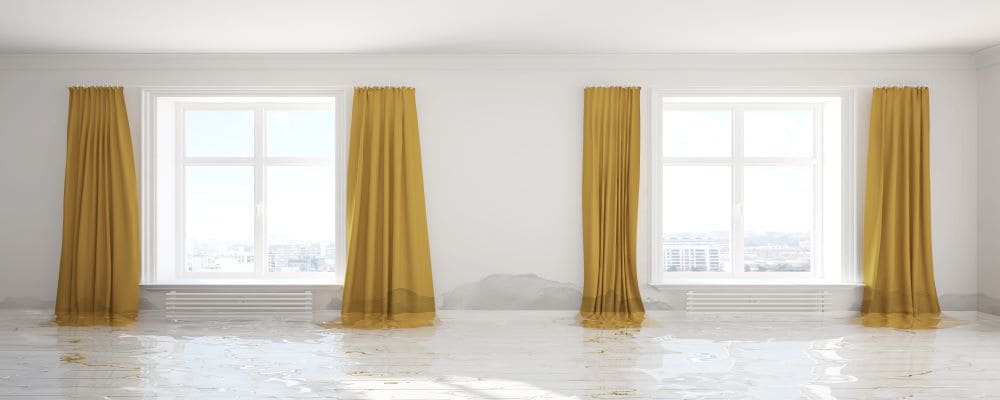 All water damage emergencies are considered, but flood damage can be extremely severe because of the volume of water.
Porous construction materials and furniture will absorb extra water, spreading it quickly. The water will cause quick damage and make issues worse until removed. Flooding needs immediate attention, or your property will suffer.
After a flood at your home or company, refer to the following information to help with flood cleanup and give your property the best opportunity to be fixed using flood damage restoration experts: Swept Away Restoration.
Speak To Your Insurance Company
As soon as you call your insurer, you can assess property damage. Luckily, Swept Away Restoration deals with many local insurers, so we can help when needed.
As with any property damage, file a claim with your insurer. The sooner you call, the sooner a representative can assess the damage and tell you how your insurance will cover it.
Standard homeowner's insurance doesn't cover flood damage. So unless you have supplemental flood insurance, your policy won't cover flood restoration and cleanup.
When you need a 5-star service? Then, you've come to the right place. We offer water damage restoration & carpet cleaning in Medford, Ashland, Jackson County, and Jacksonville.
You May Need a Structure Damage Inspection
Before re-entering your flooded home, make sure it's safe. Flooding may have damaged the building's construction, making it hazardous.
We have experts who can do all this and relay any findings directly to your insurers. In addition, as we work closely with all clients, you can better understand costs in the likelihood you aren't covered by insurance.
Maintain Safety When Dealing With Flooded Home Restoration
Be safe and sensible when re-entering your house or business. After a flood, contact utility companies to switch off power and gas. Given the abundant water, you don't want to go inside.
Wear suitable gear to avoid water contact. This is important since the water may be contaminated. Wear gloves, boots, goggles, and a mask.
Make your kids not go in the water because it's unsafe. Swept Away Restoration will deal with removing standing water as fast as possible.
Remove Floodwater And Dry Quickly
Because of flood damage, you want the water evacuated immediately. Unfortunately, more damage is done as water sits. Extracting water isn't easy.
After a flood, standing water must be removed in phases. One-third of the water should be withdrawn daily. Your floor and walls are saturated with floodwater and could buckle if the water is evacuated too quickly.
Use buckets and pails to remove standing water manually. Our water damage experts use high-power pumps to get water out fast so we can start drying your home to prevent mold.

Get Help From Ashland Flooded Home Restoration Professionals
A flood threatens your and others' safety and damages your home or business. Immediate action is needed to limit water damage. Flooding is more urgent because of the volume of water.
After a flood, seek professional water damage restoration aid. Professionals will remove floodwater and dehumidify your property. After that, they restore damaged building materials and furnishings. Water damage professionals can also eliminate mold from flooding.
Contact Swept Away for a free estimate or speak to staff directly if you have an emergency.
Alternatively, you can fill in the compact form below for a staff member to be in touch. In addition, you can check our customer reviews on Google.

Fill in for a fast response