Water Damage Dryout in Medford: Swift Restoration for Your Peace of Mind!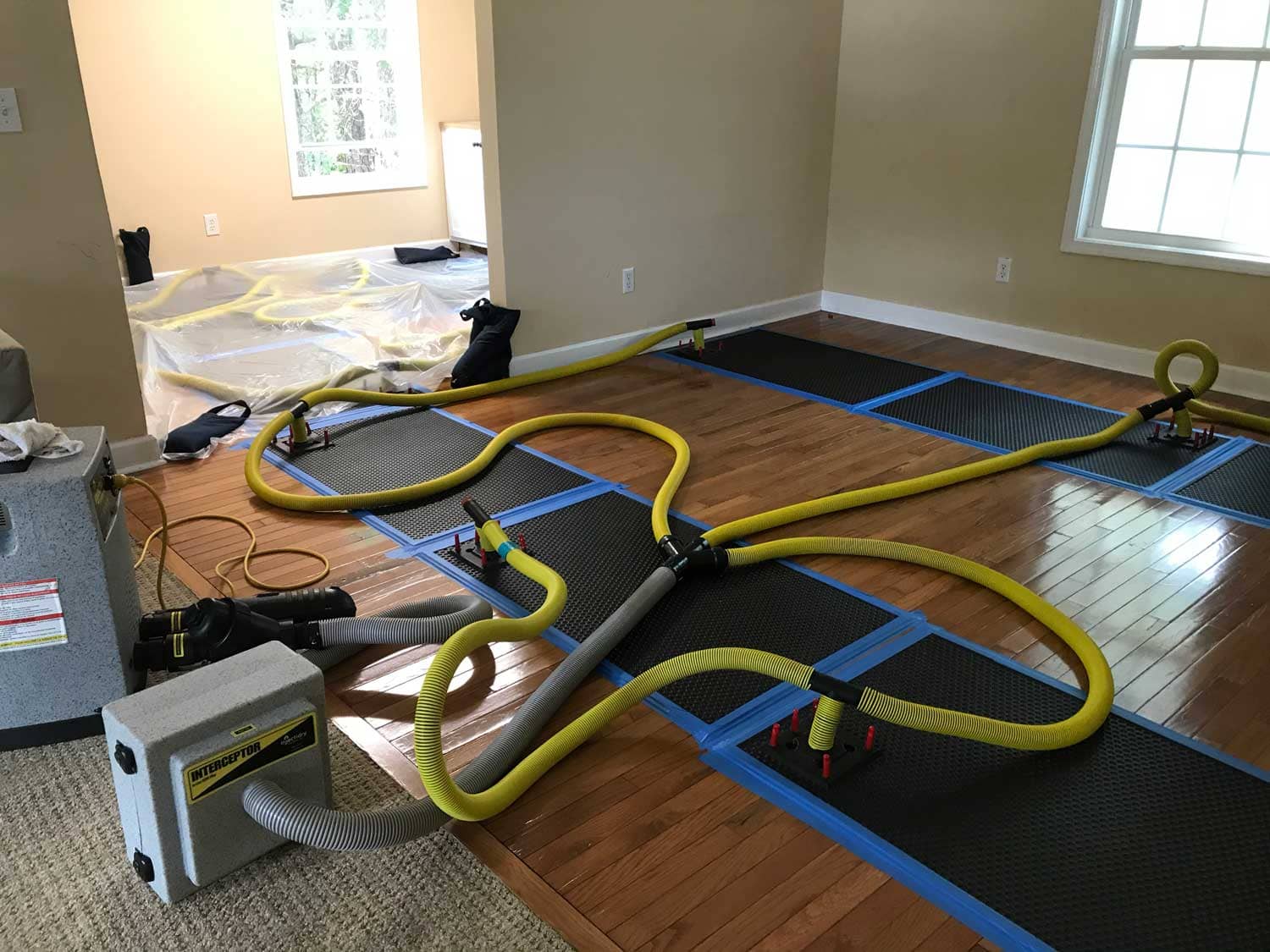 Dealing with water damage in your home can be a stressful experience, and one common question that arises is, "How long does the drying process take?" Swept Away Restoration, the leading water damage restoration company in Medford, OR.
We are here to shed light on this crucial aspect of water damage recovery, ensuring a swift and efficient restoration for your home.
The Urgency of Drying Out Water Damage
When water infiltrates your home, it can cause structural damage, ruin personal belongings, and create a conducive environment for mold growth and bacterial infestation.
That's why the drying-out process is a critical step in water damage restoration. Addressing water damage promptly can prevent further issues and bring your home back to a safe and livable condition.
Factors Affecting Drying Time
The duration of the drying process varies depending on several factors. The extent of the water damage, the materials affected, and the environmental conditions all play a role in determining how long it will take to dry out your home.
Swept Away Restoration's experienced technicians assess these factors to create a tailored restoration plan, expediting the drying process.
Swift Response Yields Faster Results
As the saying goes, "Time is of the essence," and that holds true for water damage restoration as well. The longer water sits in your home, the more it can spread and cause additional harm. When you choose Swept Away Restoration for water damage drying in Medford.
You benefit from our 24/7 emergency response, ensuring that our team arrives promptly to mitigate the damage and start the drying process immediately.
Cutting-Edge Equipment for Efficient Drying
Swept Away Restoration prides itself on using state-of-the-art equipment for water damage restoration. Our powerful water extraction tools, dehumidifiers, and air movers work together to remove excess moisture efficiently. By employing advanced technology, we reduce the drying time significantly, so you can get back to your normal routine as soon as possible.
Constant Monitoring for Optimal Results
During the drying process, Swept Away Restoration's technicians continuously monitor the progress.
We use specialized moisture meters to gauge the moisture levels in various materials and areas of your home. This monitoring helps us make necessary adjustments to our equipment and ensure that every affected area is thoroughly dried out.
Expert Water Damage Dryout in Medford
When you choose Swept Away Restoration for water damage drying out in Medford, you're choosing a team of dedicated professionals with years of experience in the field. Our IICRC-certified technicians follow industry best practices to ensure a meticulous restoration process, leaving no room for compromise.
Preventing Future Water Damage
While we excel in water damage restoration, we also prioritize prevention. Swept Away Restoration can provide you with valuable tips and best practices to safeguard your home from potential water damage risks. Our proactive recommendations can save you from the stress and expenses of dealing with water damage in the future.
Contact Swept Away Restoration Today!
If your home has experienced water damage, don't wait to take action. Contact Swept Away Restoration for swift and efficient water damage drying in Medford, OR.
Let our expert team handle the restoration process, so you can have peace of mind knowing that your home is in the best hands.
Contact Swept Away Restoration for professional mold remediation and flooded home repair services. Alternatively, you can fill out the compact form below for a staff member to be in touch. In addition, you can check out customer reviews on Google.

Fill in for a Direct Response