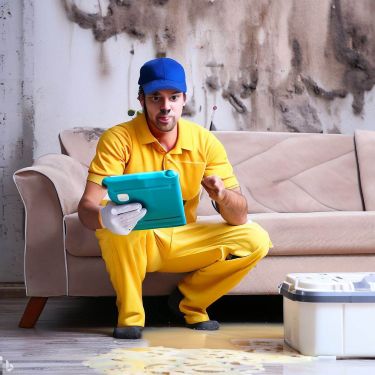 Are you seeking reputable water damage repair companies in Medford, OR? Don't worry; we've got you covered.
Swept Away Restoration has over 25 years of experience serving the communities of Medford, Ashland, Jacksonville, and Jackson County. They provide exceptional service, arriving at your home within 1 hour or less.
With state-of-the-art equipment and natural cleaning solutions, they ensure thorough drying and disinfection, stopping mold.
Plus, they work directly with your insurance company.
Trust Swept Away Restoration for all your water damage repair needs in Medford, OR.
Factors to Consider When Choosing a Water Damage Repair Company in Medford Or
When choosing a water damage repair company in Medford, OR, consider the expertise and knowledge of the professionals.
Swept Away Restoration is a reputable company that has worked in water damage and flooded house repair for over 25 years. They pride themselves on their certified master cleaners and extensive industry experience.
When you contact Swept Away Restoration, you can expect professionals who can answer all your questions and concerns. They use a 10-step method to ensure your home is thoroughly cleaned and restored. Their state-of-the-art equipment and naturally derived cleaning solutions provide a deep clean while maintaining a healthy home.
With their dedication to customer service and excellence, Swept Away Restoration is the ideal choice for water damage repair in Medford, OR.
Tips for Researching and Evaluating Water Damage Restoration Companies in Medford, Or
To thoroughly research and evaluate water damage restoration companies in Medford, OR, you should gather multiple quotes and compare their services and prices.
Begin by contacting several companies and requesting a detailed estimate for your required water damage services. It's essential to inquire about their experience and water damage restoration certifications to ensure they have the expertise to handle your individual needs.
Not only that, ask for references or read online reviews to get a sense of their reputation and customer satisfaction. Take the time to evaluate their response time, availability, equipment, and techniques they use for water extraction and drying.
Questions to Ask Potential Water Damage Repair Companies in Medford, Or
Before hiring a water damage repair company in Medford, OR, you should ask them a few critical questions to ensure they're reputable and capable of handling your needs.
First, inquire about their experience and expertise in home water damage cleanup and water restoration services. Ask about the years they've been in the industry and their team's endorsements.
Understanding their process for assessing and addressing water damage is essential, so ask about their approach, equipment, and techniques.
Not only that, inquire about their response time and availability for emergencies, as well as their insurance coverage.
Finally, don't forget to ask for references or testimonials from past clients to gauge their level of customer satisfaction and see if they match Swept Away Restoration.

Where To Find Premium Water Damage Restoration
So, now you know all about Swept Away Restoration and their exceptional service in water damage repair, you might think finding another reputable company in Medford, OR, would be easy.
But alas, the irony lies because Swept Away Restoration truly stands above the rest. With their quick response time, state-of-the-art equipment, and commitment to customer satisfaction, they're genuinely the trusted choice in Medford.
Don't waste time searching for other companies when Swept Away has everything you need. For expert mold removal and water damage restoration services, call Swept Away Restoration. Alternatively, you can complete the brief form below, and a staff member will contact you. You can also look for customer reviews on Google.

Fill in for a fast response