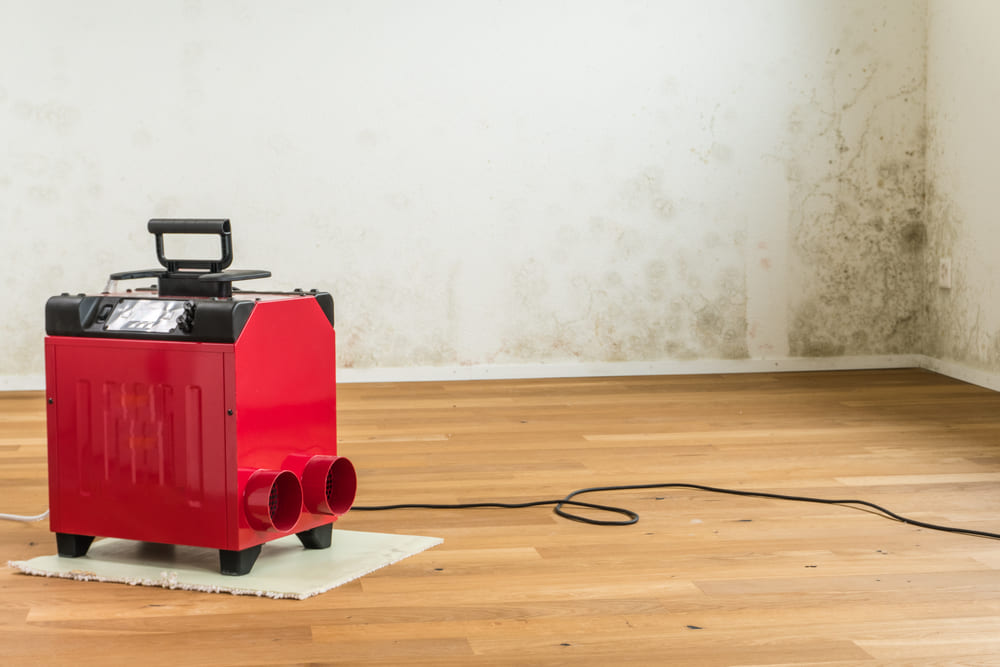 Molds are fungi that are a component of our natural environment. Mold reproduces through spores, which are not visible to the naked eye, and spores fly and land on surfaces, waiting for the ideal conditions to germinate.
Mold needs 3 things to live: a food source, oxygen, and water. Here, you can find out why you need Medford flooded house repair.
Mold Control and Moisture Control
Because organic materials and oxygen can be found almost anywhere in the environment, managing moisture is the key to preventing mold growth. If your home has experienced a flood or a leak, mold may grow.
When there are leaks or spills, act fast. Water can quickly migrate to remote property regions, such as behind baseboards and under floors, even if it appears to be a small amount. In addition, mold can start growing in 48-72 hours; therefore, prompt remediation is critical.
Keep air conditioners in good working order by keeping drip pans and drain lines clear.

Keep your roof, gutters, and siding in good shape to avoid leaks in your attic and walls that go undetected for long periods.

If at all workable, keep the interior humidity below 60%.

Determining that your property is appropriately graded, sloping away from the foundation to prevent water from entering the crawlspace or basement.
While you may think there are none, hidden or unidentified water sources, no matter how insignificant they appear, create perfect conditions for mold. Instead, use Medford flooded house repair to locate the cause of any condensation, or leak in your home to avoid more damage.
Wallpaper Molds Comes From Leaks and Floods
Mold is renowned for hiding under ancient wallpaper, often when there has been a leak upstairs from bathrooms or your roof. Because paper hides and traps moisture better than paint and drywall, water can go unchecked, and mold can grow undetected.
Do not remove the wallpaper on your own if you suspect mold behind the wallpaper. Mold cleanup causes the use of proper containment. Pulling down wallpaper with mold hiding beneath it without proper containment will spread mold spores throughout your home, inflicting even more harm. Medford flooded house repair can deal with this so you and your family are safe from exposure.

Get Help From The Number One Medford Flooded House Repair Company
While mold is a natural component of our environment and can be found almost anywhere, we don't have to let it take over our houses. Keeping track of and removing hidden sources of moisture, as well as entrusting mold removal to experienced remediation teams, will help keep your house safe.
Swept Away Restoration provides a wide range of flooded house repair services. Our experts can confine mold-affected areas and complete the mold remediation process once the source of the moisture has been eliminated.
If you need emergency water damage restoration to remove mold from your home, contact Swept Away Restoration for a free estimate.
Alternatively, you can fill in the compact form below for a staff member to be in touch. In addition, you can check our customer reviews on Google.
When you need a 5-star service? Then, you've come to the right place. In most cases, we can come running in less than an hour to offer flooded house damage restoration & carpet cleaning in Jacksonville, Medford, Jackson County, and Ashland.

Fill in for a fast response