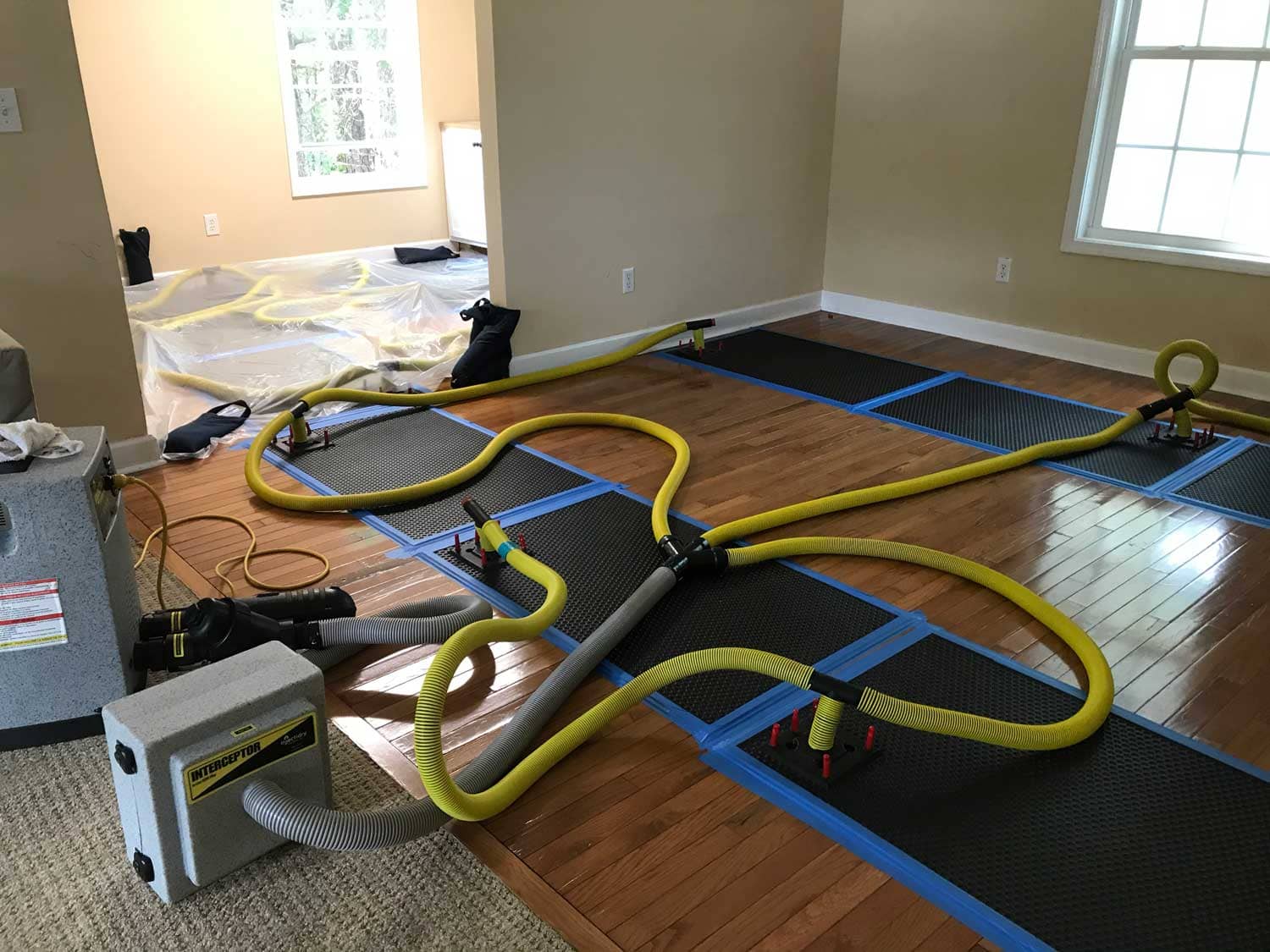 Water damage can be a significant problem for homes and belongings. When water enters the structures and components of a house or building, it can peel away at surfaces and cause cumulative damage.
Storms, sewage leaks, damaged pipes, flooding, and other issues can cause water damage. It can also lead to unpleasant odors.
If your home experiences water damage, it's essential to take some simple safety precautions and call Ashland, OR, home water damage restoration professionals.
Ashland, OR Homes Flood Damage Restoration:
Seasonal water damage is something that many people try to prepare for. However, water damage can also be caused by faulty water lines within or near the house, which is easier to predict. If you know about a leak, turning off your water supply and avoiding lower electrical outlets is essential.
Ensure there are no valuable items or plugged-in equipment on the ground floor or basement. It's also a good idea to call the local flood damage restoration professionals at Swept Away Restoration before mold grows.
Storm and Rain Damage:
Storms and flash floods can lead to unexpected flooding. If your area is prone to heavy seasonal rainfall and catastrophic flooding, it's essential to be proactive and prepared. Be especially cautious if you live near lakes, rivers, or other bodies of water.
You can minimize property damage by cleaning your basement and ground floor and ensuring your roofing system, including drainage pipes, is in good condition and free of holes and leaks.
Even if you're prepared, rainwater can still cause problems. For example, water can leak from upper levels and get walls, tiles, and ceilings wet, which can be dangerous because it can access electrical systems.
In a violent storm, it's a good idea to turn off your breakers and unplug electronic devices.
Mop up any pooled water and then call Swept Away Restoration to dry out your house and remove the water before more damage is done.

Get Help From Ashland Water Damage Professionals
Water damage can be devastating for your property and belongings. Even a tiny amount of water or moisture can enter electrical systems and create electric shock hazards.
You can minimize damage to your home and possessions by acting quickly. If you're in the Ashland, OR, area and need help with water damage restoration, don't hesitate to contact the experts at Swept Away Restoration.
If you need emergency help or your carpet looks the best, you can contact Swept Away Restoration for a free estimate.
When you need a 5-star service? Then, you've come to the right place. We offer water damage restoration & carpet cleaning in Medford, Jacksonville, Ashland, OR, and Ashland.
Alternatively, you can fill in the compact form below for a staff member to be in touch. In addition, you can check our customer reviews on Google.

Fill In For A Quick Response