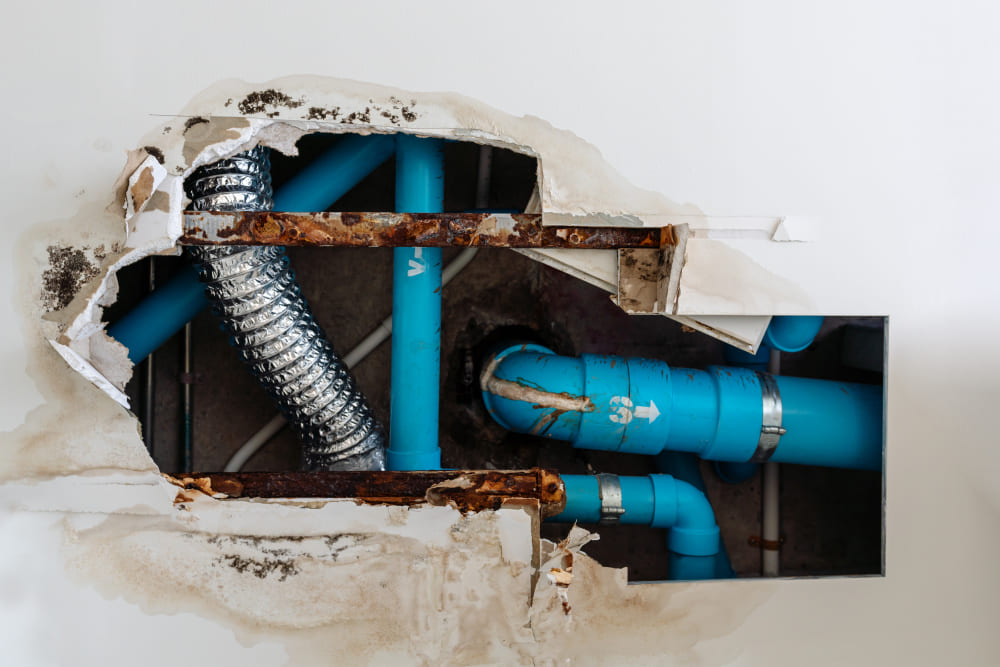 Both water damage and black mold are closely connected. It can begin with a slow leak inside the wall or a persistently damp spot in the bathroom.
Black mold can start to grow on surfaces in as little as 24 hours, but you might not notice it until it turns into unattractive splotches.
Although you want to wipe it up, you must take precautions when dealing with mold. Such are the effects; it is wiser to let Jacksonville water damage repair deal with it rather than risk harm.
How To Get Rid Of Black Mold?
Even if you don't want to risk harm, it is good to know how Jacksonville water damage repair professionals deal with the problems of black mold.
Understand What You Are Dealing With:
Because some black mold is highly poisonous, you need to know what you're dealing with.
Commercial kits are available for do-it-yourself mold testing at home. More testing must be done to identify the precise mold kinds in the samples you collect. Experts such as Swept Away Restoration can do all the checks to determine how bad your mold problem is.
Before working, professional water damage repair crews will wear OSHA-rated protective equipment, including disposable coveralls, gloves, a respirator or face mask, non-vented goggles, and more.

Put on safety gear before you begin eliminating black mold.

Jacksonville water damage repair will identify the source of the leak or source of moisture that causes the mold and carry out the appropriate water removal and drying, or the mold will return.

Entry ways can be sealed off to stop mold spores from spreading. If you don't do this, the damp area is a breeding ground for mold.

Contaminated air can be pumped outside or passed through HEPA filters. Continuously running the fans also hastens the drying process.

While some people use bleach and water to remove visible mold, it may not be the best solution. Some experts claim that bleach only whitens the mold rather than killing it.

Experts such as Swept Away Restoration should remove any drywall or wood where you have traces of mold rather than risking its return

Any wet or treated area needs a few days to dry, or the mold will return. Keep running the window fans to exhaust humid air.

Get Help From Jacksonville Water Damage Professionals To Deal With Mold
You should hire a professional cleaning service if unsure about taking on the task. It isn't easy, and when you use professionals, you get a guarantee on the work done. Many homeowners frequently think about handling mold remediation as a DIY project.
For Jacksonville homes and businesses, we provide a full range of services dealing with water removal to eradicating mold from your home.
If you need emergency help and want your home back to its former glory, contact Swept Away for a free estimate.
Alternatively, you can fill in the compact form below for a staff member to be in touch. In addition, you can check our customer reviews on Google.

Fill in for a fast response