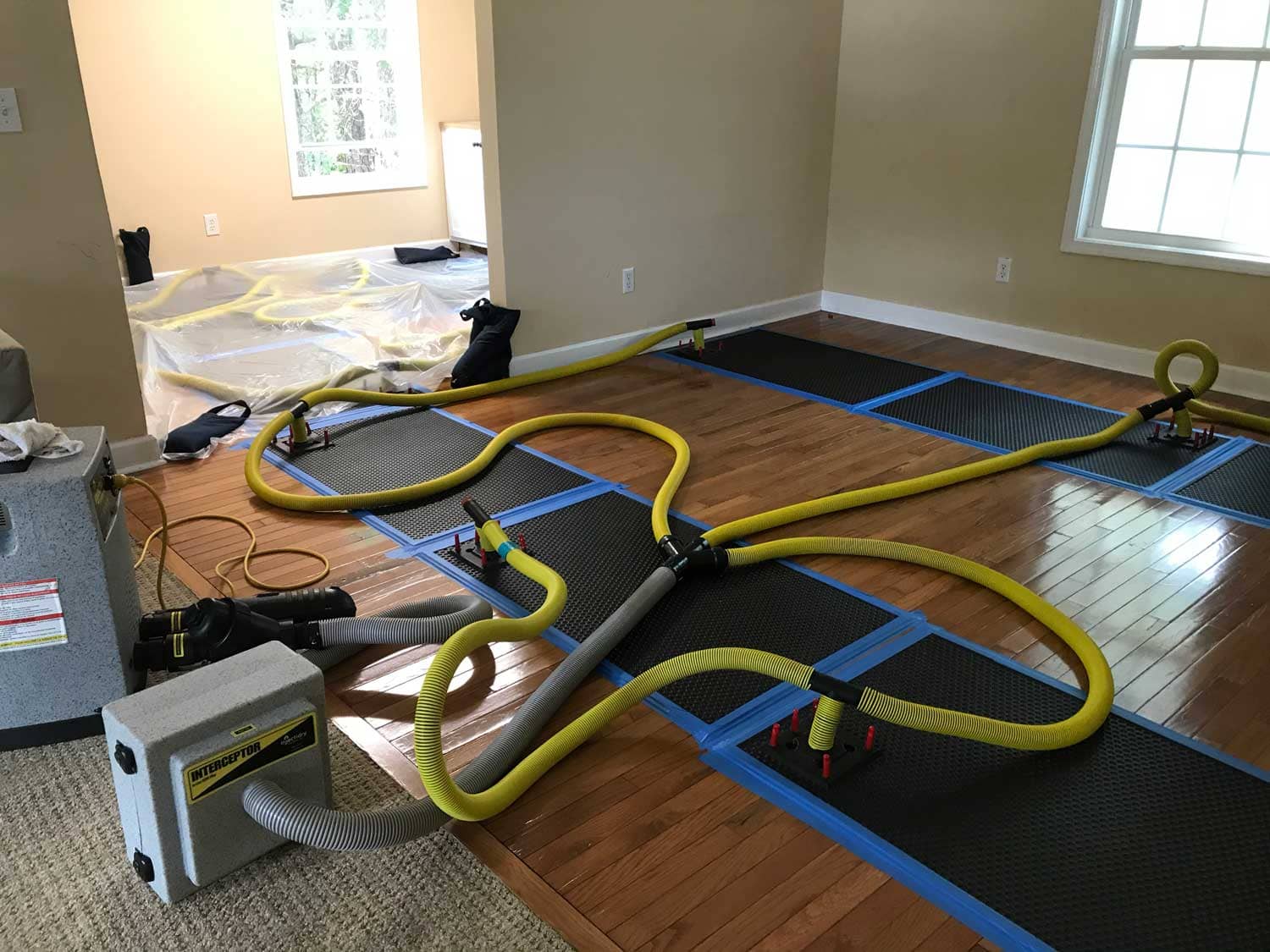 Water may erode even the most burdensome stone, putting your home's foundation at risk. It could cause the components in your foundation to crumble and generate pressure that could harm your home and jeopardize the safety of anybody around.
Water may seem inconsequential, but it can be a terrible force when it rains down heavily, creating huge puddles and breaking pipes.
Therefore, homeowners should contact a reputable Medford flooded house repair company like Swept Away Restoration regardless of the cause of a home disaster. To stop further damage and avert future home issues, we may conduct thorough inspections and repair the damage as soon as possible.
Why Do You Need Experts for Flooded House Repair in Medford?
The critical justifications for hiring Medford flooded house repair pros to fix your house are listed here.
Any absorbent surface will absorb water. If it lands on soil with good drainage, the most liquid will flow through an underground aquifer. Other soil types cannot be drained by more expansive soils, such as clay, which traps the water.
As long as the substance can absorb the absorption concept, it will continue to absorb liquid. However, it changes the surface's substance and pressure when it expands sufficiently. For instance, when the soil around your foundation expands, the walls also do so, putting pressure on other parts of your house.
If the pressure persists, your home's foundation could crack, allowing water to seep in and seriously harming the structure.
Professionals Needed for Hydrostatic Pressure in Flooded Homes
Another sort of water pressure that could damage your foundation is hydrostatic pressure. This kind of strain likewise stresses the walls of your foundations. In addition, it pushes concrete slabs upward, causing cracks in the floor of your basement.
This can result in floor fractures, which puts you at risk of flooding, making it extremely unsafe.
So that you can handle water issues and foundation damage before they escalate, it's essential to have experienced disaster restoration services in Medford to assess your house.
When there is a drought in your area, your home's foundation could be damaged. Desiccation is the term used to describe the shrinking and compacting of waterlogged and inflated soil beneath a foundation.
Your foundation is put at risk when this occurs to the ground. A significant gap in your foundation could sink, which would be terrible because it would harm the entire house and other above-ground structures.

Get Help From Medford Flooded Home Repair Experts
Water could initially seem of little harm to your home's foundation. However, while water can affect your house in several ways, the structural integrity of your home is one of the most dangerous effects of flooding.
Let's say you think the foundation of your house could be damaged. To ensure that the right actions are taken to restore the integrity and safety of your property in that situation, speak with a qualified Medford water damage restoration company.
If you need emergency help or your carpet to look the best, you can contact Swept Away for a free estimate.
Alternatively, you can fill in the compact form below for a staff member to be in touch. In addition, you can check our customer reviews on Google.

Fill in for a fast response