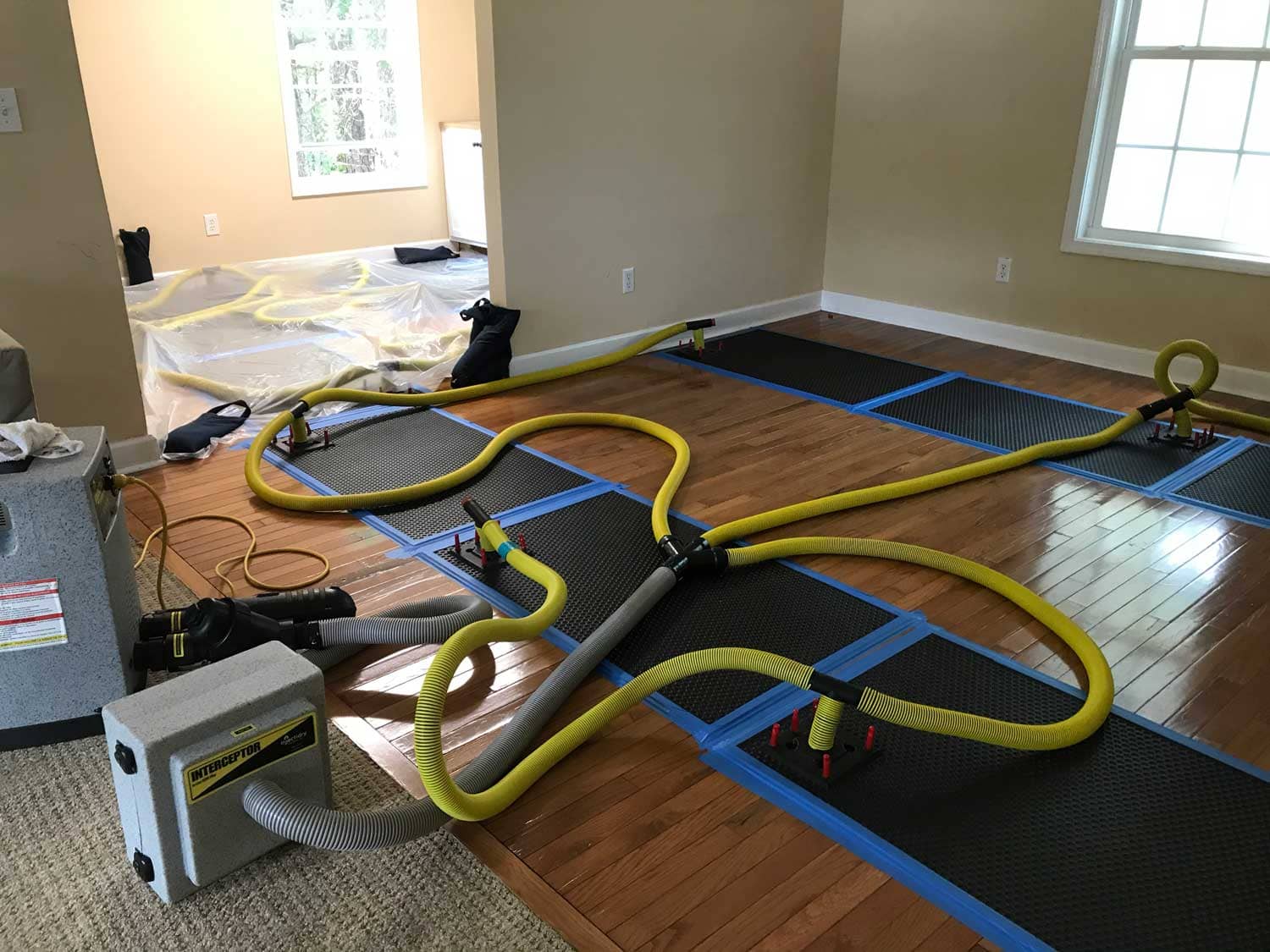 Swept Away Restoration is a company specializing in flooded house repair. When your home has been devastated by a flood, knowing where to repair the damage is overwhelming. That's where we come in. Our team has extensive experience in restoring homes that have been flooded, and we commit to helping you return your home to its pre-flood condition.
One of the first steps in flooded house repair is to assess the extent of the damage. We will thoroughly inspect your home and provide you with a detailed report of what needs to be done. From there, we will work with you to develop a plan for restoring your home, including timelines and cost estimates.
At Swept Away Restoration Jackson County, we understand how important it is to get your life back on track after a flood. That's why we work hard to complete all repairs quickly while maintaining our high-quality craftsmanship standards.
A Comprehensive Guide to Flooded House Repair Services
Our skilled technicians are equipped to handle everything from water extraction and mold removal to structural repairs and content restoration. We understand the devastating effects that flooding can have on a property, so we prioritize speed and efficiency in our work.
Our process begins with an assessment of the damage, followed by a thorough plan for restoration. We use equipment to remove standing water, dry the affected areas, and prevent further damage. Our team also specializes in dealing with mold growth resulting from water damage, ensuring the health and safety of your family or business.
At Swept Away Restoration, we pride ourselves on providing exceptional customer service throughout the flooded house repair process.
Why Swept Away Restoration Is the Best Choice for Flooded House Repair
We understand the devastating effects that flooding can have on your home. That's why we provide top-quality Jackson County flooded house repair services that restore your property to its pre-flood condition.
What sets us besides other restoration companies is our commitment to customer satisfaction. We work closely with you throughout the entire process, keeping you informed every step of the way.
Our team also offers 24/7 emergency services. Help is always just a phone call away. With our fast response time and attention to detail, Swept Away Restoration Jackson County is the best choice for flooded house repair.
Besides our exceptional service, we also offer competitive pricing and work with most insurance companies to ensure you receive maximum repair coverage. Don't let a flood ruin your home - trust Swept Away Restoration for all your Jackson County flooded house repair needs!

Call Swept Away Restoration for Professional Flooded House Repair Services!
Whether it is because of a natural disaster or a burst pipe, our experts are here to help you get back on your feet.
With years of experience in flooded house repair services, we guarantee an efficient and professional restoration process that will leave your home looking as good as new.
We offer comprehensive services that include water extraction, drying and dehumidifying, mold remediation, structural repairs, content cleaning and restoration, odor removal, and more. We aim to restore your property and ensure the safety and well-being of you and your family.
We work closely with insurance companies to provide accurate estimates and claim-handling help throughout restoration.
Don't let water damage ruin your life–contact us today for professional flooded house repair services you can count on!
In addition, you can check customer reviews on Google.

Fill in for a Direct Response