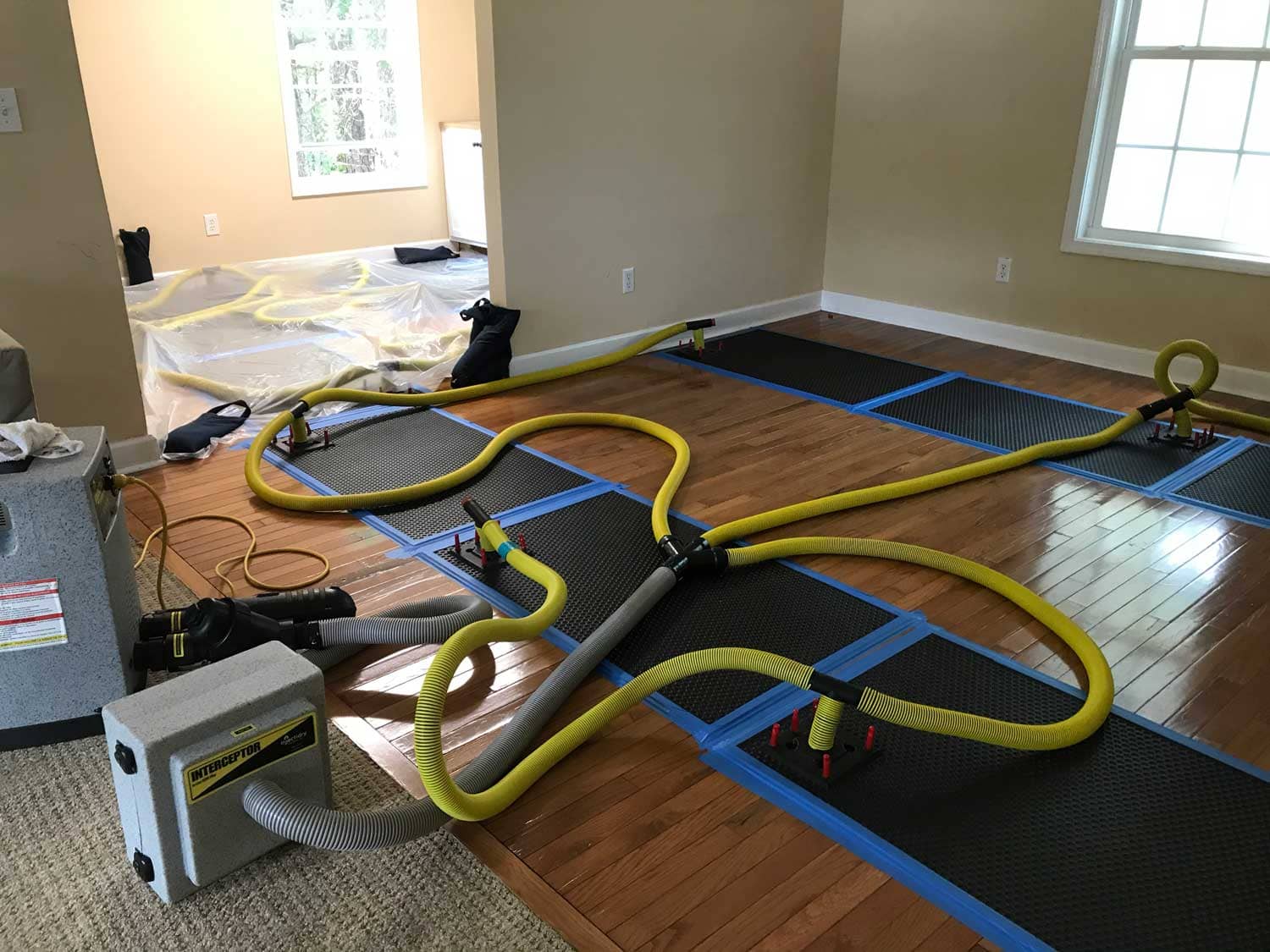 When you experience water damage in your home, it's hard to know what to do. Swept Away Restoration, in Ashland, OR is here to help.
Our team of professionals is equipped to handle all your flooded house cleanup and repair needs. One call does it all – from assessing the damage, to removing the water, to restoring your home. We're here to make the process as easy as possible.
What to Expect
When you call Swept Away Restoration, Ashland, OR, you can expect fast, reliable service. Our team arrives to assess the situation, determine the source of the flooding, and determine the best course of action. We use the latest water extraction and drying equipment to get the job done quickly and efficiently.
Flooded House Cleanup
After the water has been removed, we will begin the process of cleaning up the flooded residence. Items that have been damaged by water can be removed along with any mold, mildew, or other toxins by our team of specialized cleaners and technicians that have been trained to do so.
In addition, we will deodorize and disinfect the affected areas in order to make sure that your home is safe and healthy.
Restoration and Repair
Once the cleanup is complete, our team moves on to the restoration and repair process. We repair any structural damage caused by the flooding, such as drywall repair, flooring replacement, and other general repairs. We also provide mold remediation, if needed.
Peace of Mind
We at Swept Away Restoration are aware of the anxiety and unpredictability that come along with having to deal with water damage. Because of this, we offer a comprehensive service that covers both cleanup and repair.
We will take care of all the laborious tasks so that you can relax in the knowledge that your house is secure from harm.

Where To Find The Best Flooded House Cleanup in Ashland
If you've experienced water damage in your home, don't wait – call Swept Away Restoration, Ashland, OR now. We're here to help you with all your flooded house cleanup and repair needs.
One call does it all – so don't hesitate, contact us today for fast, reliable service.
If you need emergency help or help with insurance, contact Swept Away for a free estimate.
Alternatively, you can fill in the compact form below for a staff member to be in touch. In addition, you can check our customer reviews on Google.

Fill In For A Quick Response