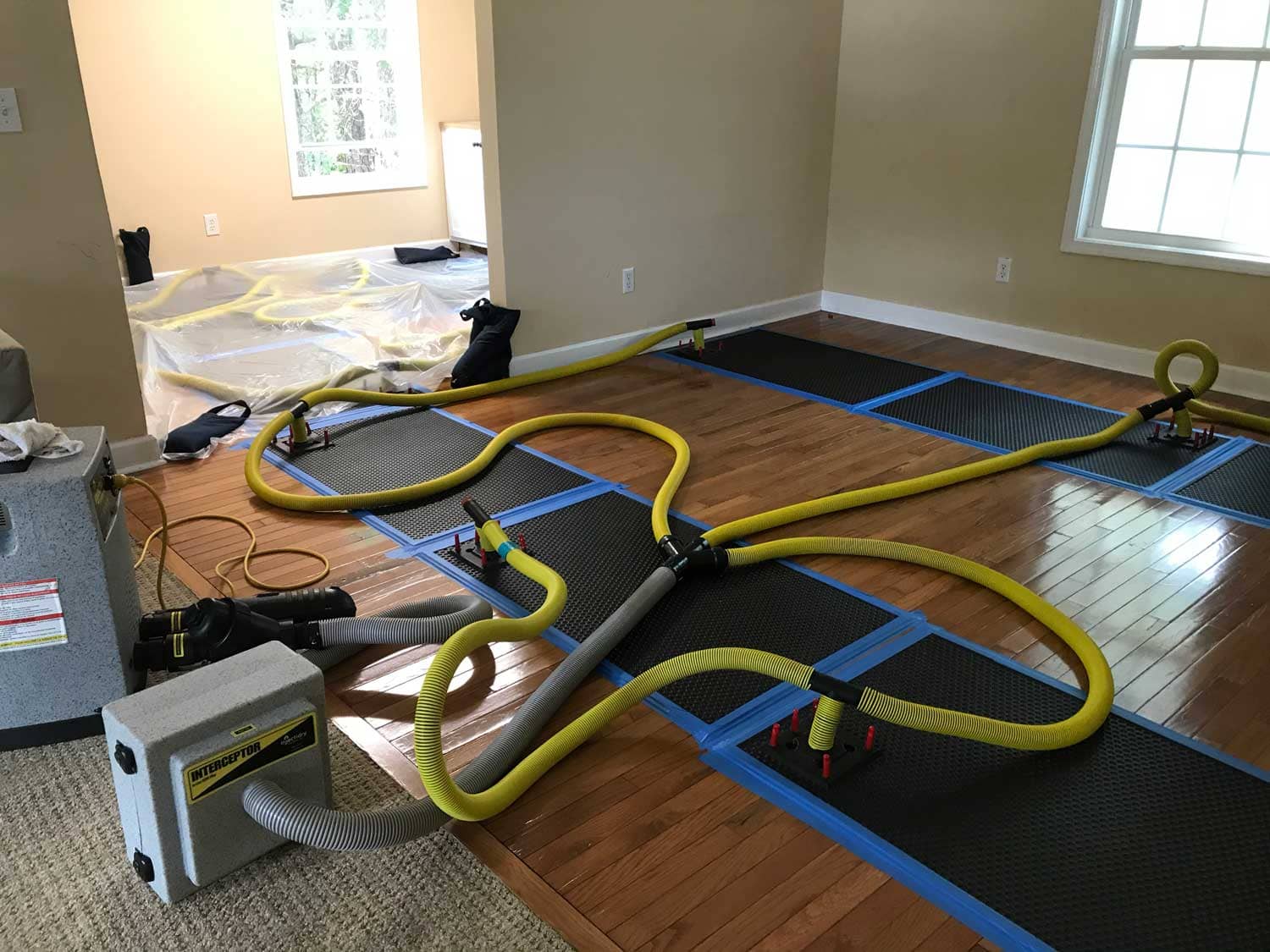 It's a fear shared by all homeowners: water damage. Unfortunately, restoring your home to its previous condition can cost you time and money.
Basement flooding is typically the result of a leaking foundation and severe storms. Quick action can prevent costly damage and restore your home to normalcy after a water leak.
These are why you need to hire Ashland home water damage restoration specialists to return your house to a habitable condition.
The Best Way to Get Started with Home Water Damage Restoration
Cleaning up after a flood in your home is a lot of work that takes a long time. However, you can take specific steps to lessen the burden. To begin, investing in a professional's services is recommended to avoid unnecessary expenses and effort. Then, the mess will be cleaned up by Swept Away Restoration.
We are experts at removing flood water and restoring damaged properties. To that end, we have compiled a few pointers on achieving a moisture-free home.
Keep Some Things
As soon as the water is discovered, restoration work can begin. First, get everything out of the room, including the furniture, appliances, and electronics. If water is merely in a corner or puddle, transfer your furniture to a dry room.
A few inches of water on the floor will demand shifting things out of the area or to a higher house level.
Unplug any electronics and appliances, even if you don't plan on relocating them. This will reduce the risk of someone being electrocuted. Also, the water supply to the residence should be cut off if the region is inundated.
Remove Standing Water With House Water Damage Restoration Experts
After flooding, remove the water. Let the water sit around your house for too long is not a good idea. For example, standing water seeps into the floorboards, causing the wood to rot.
If this persists, you'll need new flooring. Like a sponge, drywall can soak up a lot of water. Someday, we'll be able to tell how high up the wall water got by looking at the watermarks. So it's necessary to remove water rapidly.
The amount of water in your home will affect how you get rid of it. Homeowners can use mops, towels, and buckets to pick up small amounts of water and direct it toward drains on the floor.
Experts in repairing flood damage, like those at Swept Away Restoration, employ potent pumps to remove standing water from homes quickly.
Remove Moisture and Prevent Mold
Dry the area out once the water has been removed. Remove the moisture from the floor using a wet/dry vacuum. If the weather is warm, opening the windows will assist the remaining water in evaporating.
Quick drying of the area reduces the likelihood of mold growth; thus, hiring experts like Swept Away Restoration is a good idea. If you call us straight away, we can prevent mold growth.
Professionals in the home water damage restoration field will respond quickly to your call and help get your home back in order.

Get Help From Experts in Home Water Damage Restoration in Ashland
Once it is dry, you can begin the destruction. However, before proceeding further, it is essential to check the room for any water-damaged furniture or other belongings.
Many homeowners drop their trash by the curb or rent a dumpster with so much destruction. Reduce the damage to your home with the help of Swept Away Restoration.
If you need emergency help for restoration and how to process your insurance claim, then you need experts. Contact Swept Away for a free estimate or speak to staff directly if you have an emergency.
Alternatively, you can fill in the compact form below for a staff member to be in touch. In addition, you can check our customer reviews on Google.

Fill in for a fast response