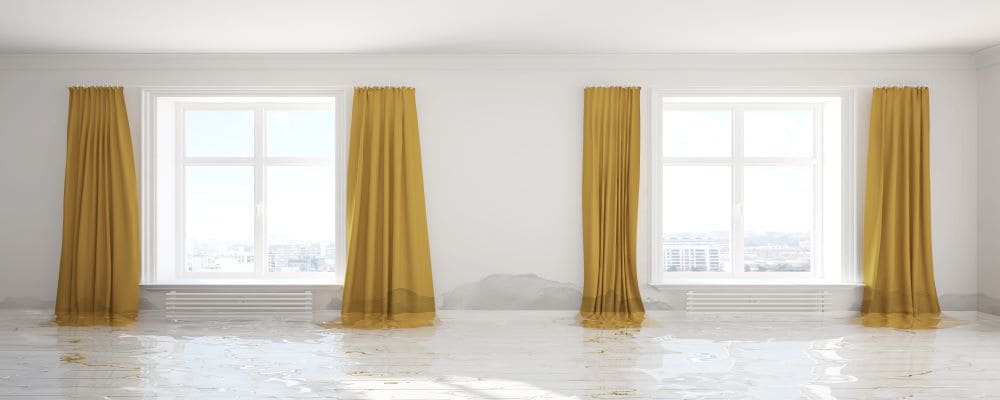 The last thing you want to consider when buying a house is damaged when you move in and the chances of further damage appearing a few weeks after settling into your new home.
Sadly, when water is involved, it can lurk and damage your home via mold, or you could face a flood or burst pipe.
If water damage is not fixed, it can ruin your house and possessions. Mold is unsightly, harmful, and destructive. No matter the extent of the damage, a qualified restoration firm is required to return your house to the way it was before the loss.
Who would you call in such a situation? Consider the number one Ashland water damage repair service to repair your home.
You need to be sure the company you call is suitable to fix your home in an emergency.
Ashland Water Damage Services Company's Certification
The Institute of Inspection Cleaning and Restoration Certification (IICRC) issues certifications and establishes professional guidelines.
The IICRC mandates yearly training for member businesses and their personnel to maintain certification.
Water damage remediation requires a "Water Restoration Technician" qualification; however, Applied Microbial Remediation and Applied Structural Drying are also helpful.
Ensure You Have Fully Insured Flooded House Cleanup Experts
A reliable restoration business can communicate with your insurance carrier directly. In addition, to expedite the restoration process for you, the project manager for your task can also communicate directly with your insurance adjuster.
Excellent managers can ensure you receive industry-standard care while staying within your insurance limits. Direct connection with your insurance adjuster also facilitates a quicker restoration procedure.
Check Ratings, Reviews, and Reputation For Water Damage Repair Company
To identify restoration businesses, do some research and ask around. A reputable restoration business should have positive online reviews for many of its services.
Read the company's response to any negative reviews. The business's professionalism is reflected in how a negative review is handled. Referral business is essential to rehabilitation.
If you inquire, someone will tell you whether a corporation has done a good or bad job. The business must have a good reputation, positive online reviews, and BBB approval.
When you need a 5-star service? Then, you've come to the right place. We offer water damage restoration & carpet cleaning in Medford, Jacksonville, Jackson County, and Ashland.
Professional Water Damage Repair Response
Time is of the essence when dealing with water or fire damage. The majority of restoration businesses provide prompt response times and 24-hour emergency assistance.
A corporation is not being professional or compassionate if it takes too long to respond, disregarding extenuating circumstances like a hurricane emergency overload.

Where You Can Find Ashland Flooded Home Cleanup To Help
It's distressing to have your property damaged, but knowing what to look for in a restoration business can help. The ethical business will expertly and softly guide you through the entire issue, providing you with peace of mind you never thought was possible.
If you need emergency help or need your home back to a livable condition, you can contact Swept Away for a free estimate.
Alternatively, you can fill in the compact form below for a staff member to be in touch.
In addition, you can check our customer reviews on Google.

Fill in for a fast response