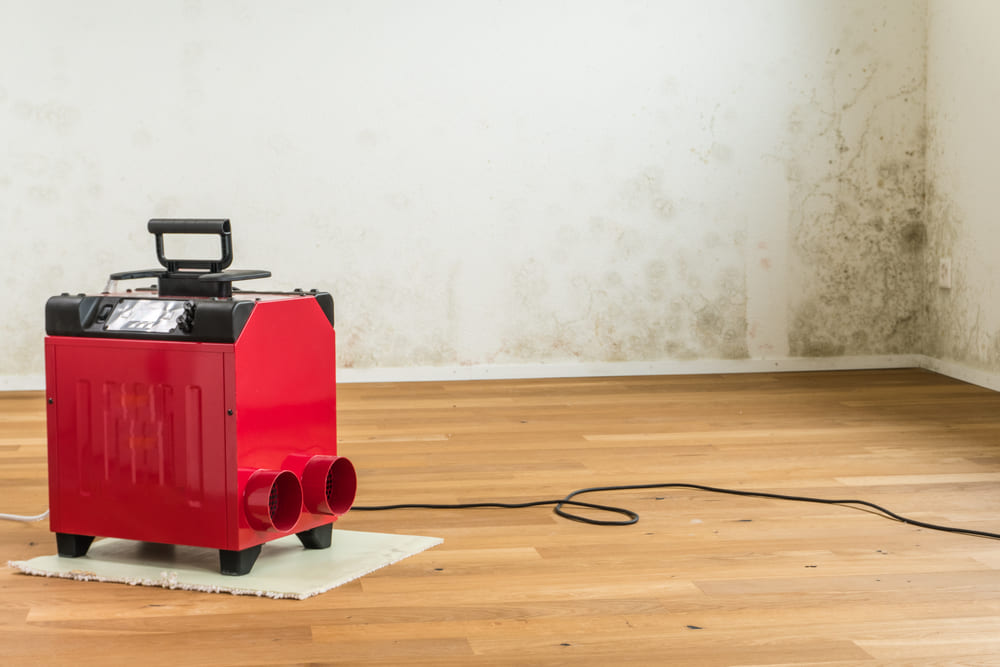 Mold growth after a flood is most likely to occur on indoor furniture, walls, and other damp areas. Therefore, you must understand how to avoid mold after a flood if you want to stop the damage that molds create.
It would help if you used disinfectants to clean the afflicted area manually. However, you must use air blowers to remove moisture after removing extra water until the surface is dry. Moisture should not be present to stop the growth of more mold.
Flood damage is challenging to repair, so Jackson County water damage repair professionals to help are needed.
Jackson County Water Damage Repair For Small Or Large Homes
Cleaning up after a flood can be difficult because of the house size. In addition, the tools necessary for a complete cleaning and drying process might also be unavailable. Because pumps must remove floodwaters, some homes with basements are more vulnerable to damage.
Professionals can then employ the appropriate drying equipment.
Drying out a house stops mold and dangerous germs from growing, which can harm you and your house. If your health is essential to you, hire a professional to repair your home.
Why You Need Drying Equipment Fast?
The equipment used to dry out a house must run continuously to ensure a clean dry. Before Jackson County flood damage specialists arrive, keep your windows and doors closed. Hire a professional from beginning to end because some do-it-yourself projects could harm your house.
For Jackson County water damage restoration, follow the instructions. Swept Away Restoration Jackson County and similar organizations Leave drying equipment running in your house to dry it out completely.
The crew will measure the humidity and wetness in the house over a day or two. They will then make changes to guarantee natural indoor air quality. For instance, floodwater is dirty and can carry illnesses; as a result, the area is sterilized by drying equipment.
It can operate overnight and risk-free if the water damage restoration firm uses original, high-quality equipment. There is no need to be concerned after a flood because drying machinery operates continuously.
Water Damage Restoration Drying Process.
Once the flooding has subsided, get in touch with experts in water damage restoration to reduce losses. Again, timing is essential because mold and bacteria grow rapidly.
These experts will evaluate the afflicted regions to determine the tools they need to repair and disinfect your house. You may need to contact additional contractors if your flood damage restoration provider does not provide these repairs.

Get Help With Jackson County Flood Damage Repair Experts
Water damage occurs in all 50 states, causing the need for restoration and repair services. Therefore, it's ideal to have a water damage restoration company on hand when the rainy seasons draw near, and flood-prone areas notice the signs.
If you need emergency help and want your home back to its former glory, contact Swept Away for a free estimate.
Alternatively, you can fill in the compact form below for a staff member to be in touch. In addition, you can check our customer reviews on Google.

Fill in for a fast response